"Late in the Years" di Henry Crane
Ho scoperto Henry Crane sul profilo Instagram di Desert Island, dove il proprietario del negozio di Brooklyn, Gabe Fowler, condivideva alcune immagini dell'autoprodotto Late in the Years. Lo stile di Crane mi ha subito incuriosito. Non era originale in senso assoluto – e poi cos'è veramente originale, oggi? – ma riusciva comunque a essere una voce fuori dal coro in un panorama fumettistico in cui i riferimenti estetici sono ben altri. Inoltre vi vedevo una serie di rimandi ad autori a me cari, che sono diventati ancor più evidenti dopo aver fatto arrivare un po' di copie del fumetto in Italia per renderlo disponibile nella distribuzione di Just Indie Comics.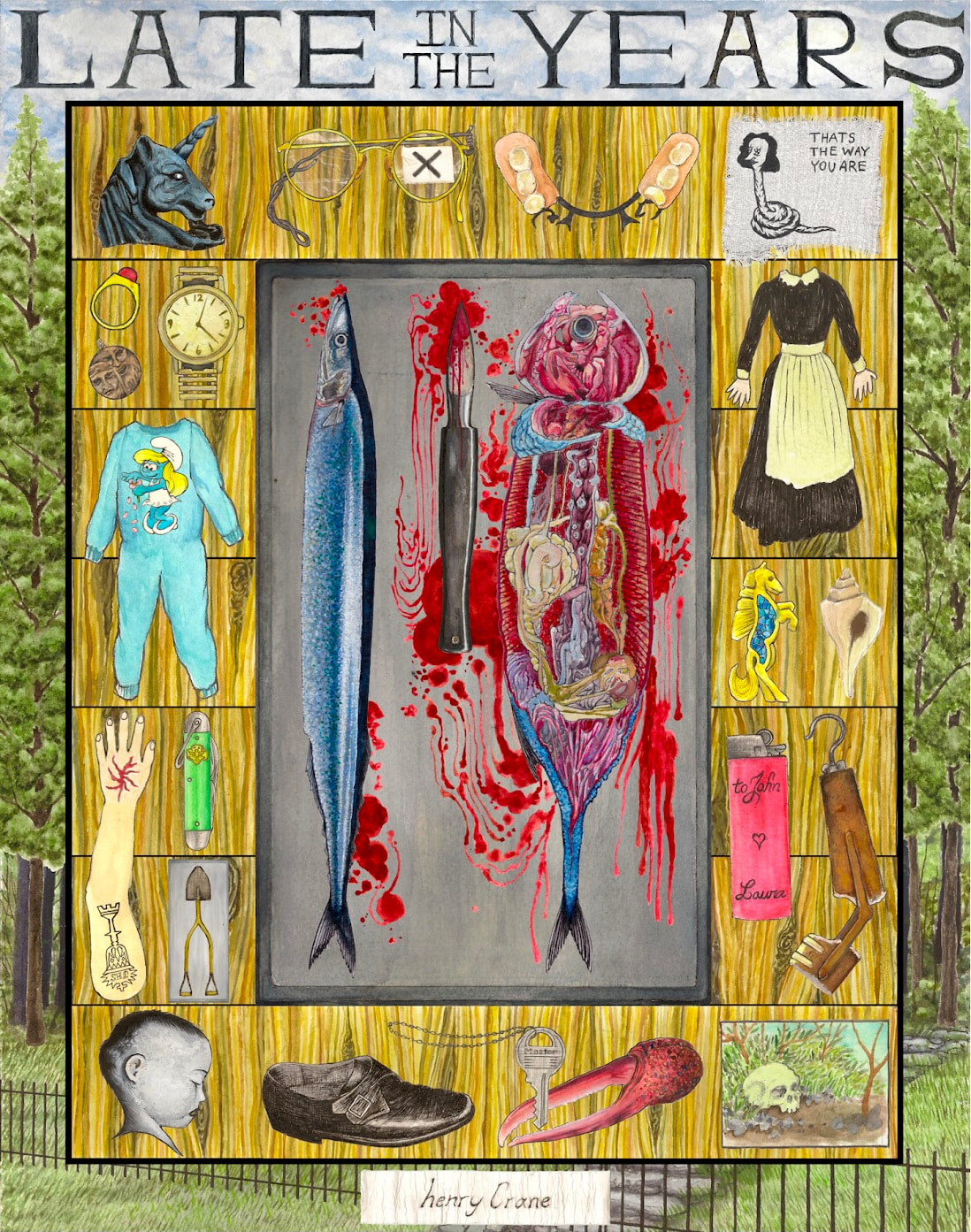 Late in the Years si presenta come una storia horror classica, degna di un Lovecraft tanto per darvi un punto di riferimento. La vita di una coppia entra in crisi quando sopra la loro casa in mezzo al bosco appare un nuvola di fumo, che rimane fissa all'orizzonte come una lacerazione nel cielo. Lui va in tilt e non riesce più a pensare a nulla se non alla cappa nera e densa sulla sua testa. E lei per cercare di far tornare in sé il marito ha la malsana idea di uscire insieme nel bosco alla ricerca delle origini del fumo. Da lì i presagi diventano orrore e poi dramma.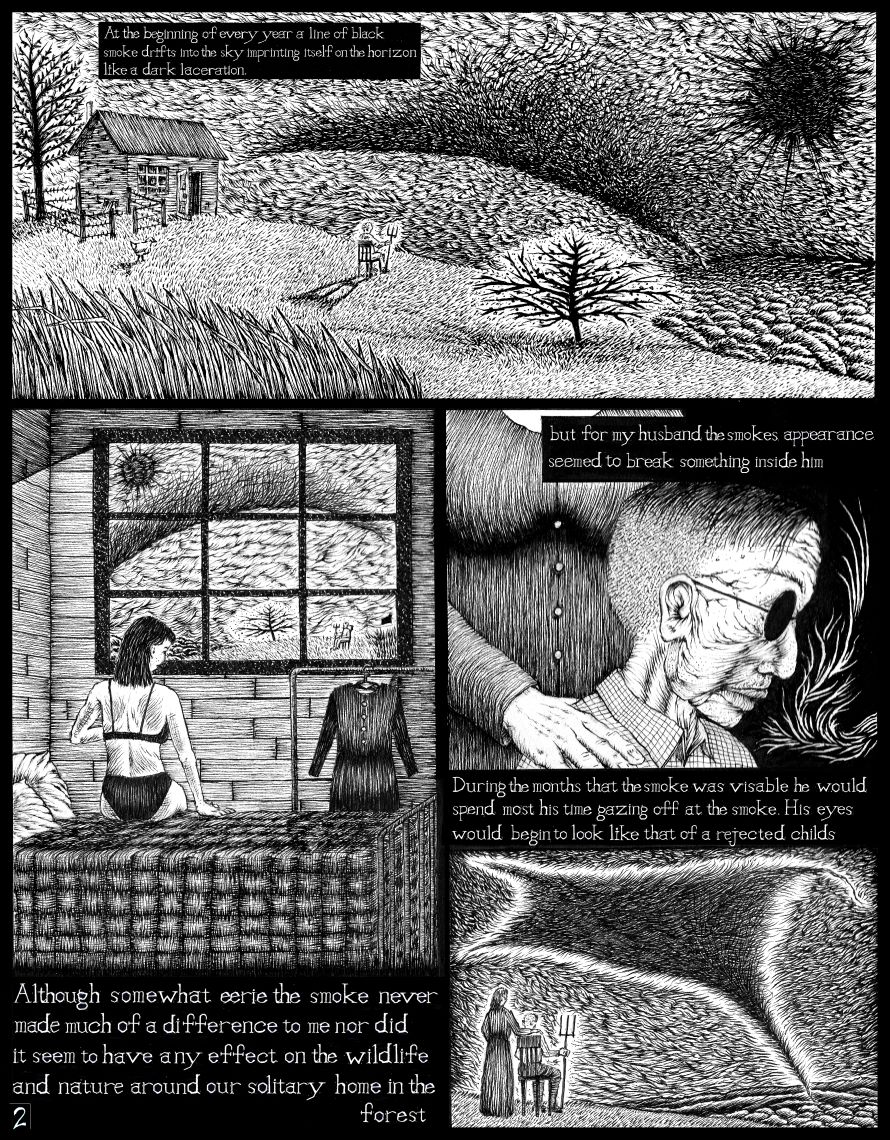 E' un fumetto breve, Late in the Years: compresa la copertina sono solo 16 pagine, stampate su una carta bella spessa e dalle dimensioni importanti, ossia 36 x 28 cm. L'ampiezza del formato rende giustizia alle splendide tavole di Crane. Se è vero che vi si leggono chiaramente i riferimenti estetici (Charles Burns, Thomas Ott, Stephen Bissette e forse anche Junji Ito e Uno Moralez), è altrettanto vero che il risultato finale è totalmente appagante. E qualche citazione, persino nella costruzione delle tavole, ci può stare tenendo conto che Crane ha 25 anni e che questo è il suo primo fumetto. Il finale a colori è forse il vero punto di forza di LITY, e l'elemento che mi spinge a considerarlo tra le migliori uscite dell'anno. Sarà anche giovane ma Crane – che finora aveva lavorato soprattutto su murales, installazioni e illustrazioni – dimostra sin da subito di non compiacersi delle sue capacità. Ed ecco che mette da parte il suo bianco e nero tratteggiato e xilografico per abbracciare il colore nelle ultime stupefacenti quattro pagine dell'albo. Al cambiamento estetico corrisponde una sterzata della trama, che abbandona definitivamente ogni accenno di realismo per trasformarsi in una parabola di rinascita. Enigmatica certo, ma davanti a questi disegni anche chissenefrega.