The Small Press Expo is the major US festival dedicated to the world of independent and alternative comics, and the home of the Ignatz Awards, a prize that recognizes the most interesting authors and books of the past season. This year's event will take place next 16th and 17th September in the usual location of Bethesda North Marriott Hotel, near Washington DC. During SPX publishers present an impressive number of "debut books", showcased from the same SPX organization in this list. Here I'm trying to select – from my humble, personal and very far point of view – the ten most interesting books announced until now, listing them in alphabetical order. If I already had the opportunity to read some of them, some others are totally new and I can only imagine their content. So, take this "best of" as a sort of game, like a lot of "top ten" lists are.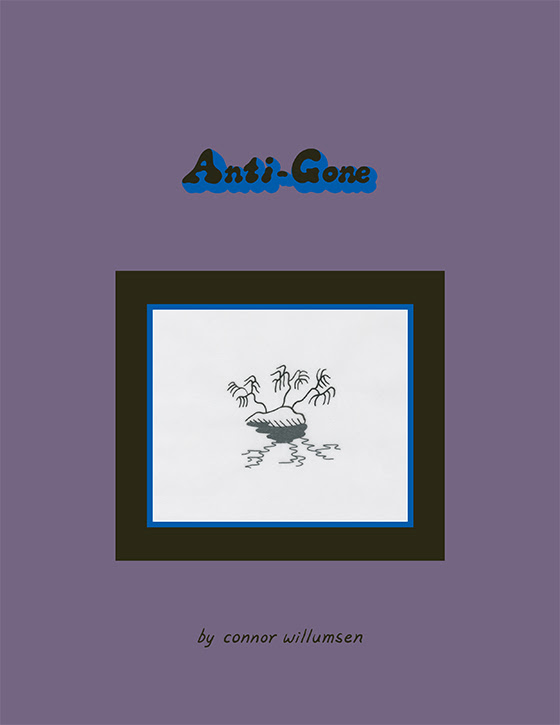 1. Anti-Gone by Connor Willumsen
Between Sammy Harkham and Lando, to mention two contemporary cartoonists, the style of the Canadian Connor Willumsen explodes in all its majesty in Anti-Gone, a vision of a dystopian future that reshapes the atmosphere of the Treasure Island series projecting them into a futuristic as decadent metropolitan environment. Synthetic drugs, post-consumerism, street riots but no internet… Did it broke down, finally? I've read it only in PDF at the moment but Anti-Gone is already one of the books of the year for its capacity to synthesize tons of contemporary comics in one perfect story.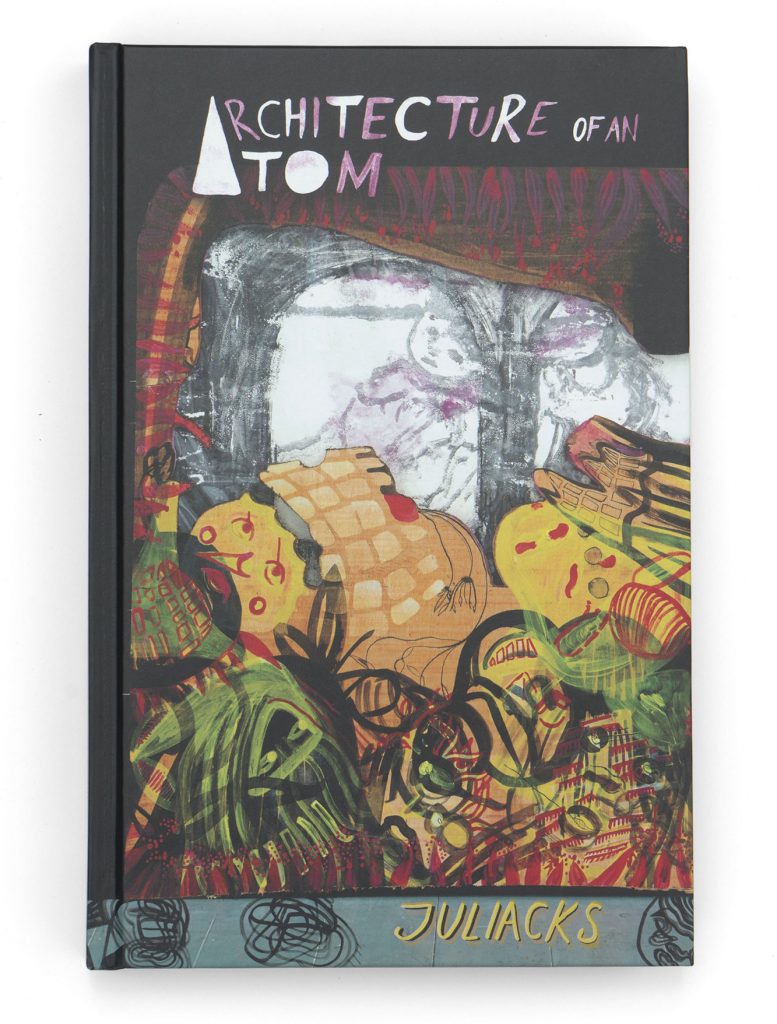 2. Architecture of an Atom by Juliacks
The publication of the massive hardcover book Architecture of an Atom by 2dcloud is the culmination of a long-running project by multi-disciplinary artist Juliacks, carried out with projections, performances, exhibitions in galleries and contemporary art museums. Defined as excessive, mysterious, poetic, crude and dreamy, the book overcomes the boundaries of the comics world to reach an unknown as fascinating territory.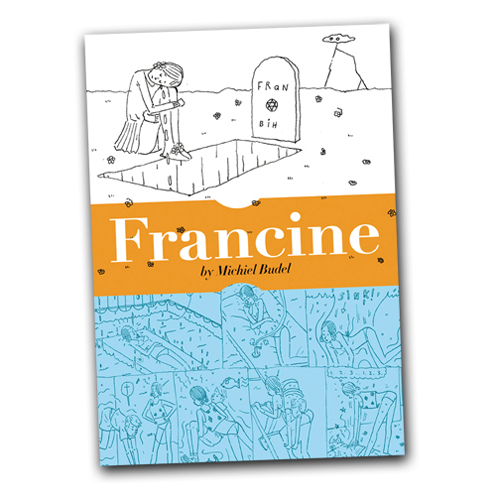 I have a thing for cartoonists who do the same thing over and over again (as well as for bands who play always the same song) and Michiel Budel is one of them. His webcomic Slechte Meisjes was already translated in the comic book format by Secret Acres in two issues of Wayward Girls and now by the same publisher comes Francine, a new volume of 80 densely-penciled pages. "Teens can be deceiving, and Francine is exceptionally so – says the press kit – She murders her bully, fakes her own death, steals her best friend's mother and makes any situation uncomfortably sexual". One of those comics where it's difficult to enter but, once you did it, it's impossible to get out.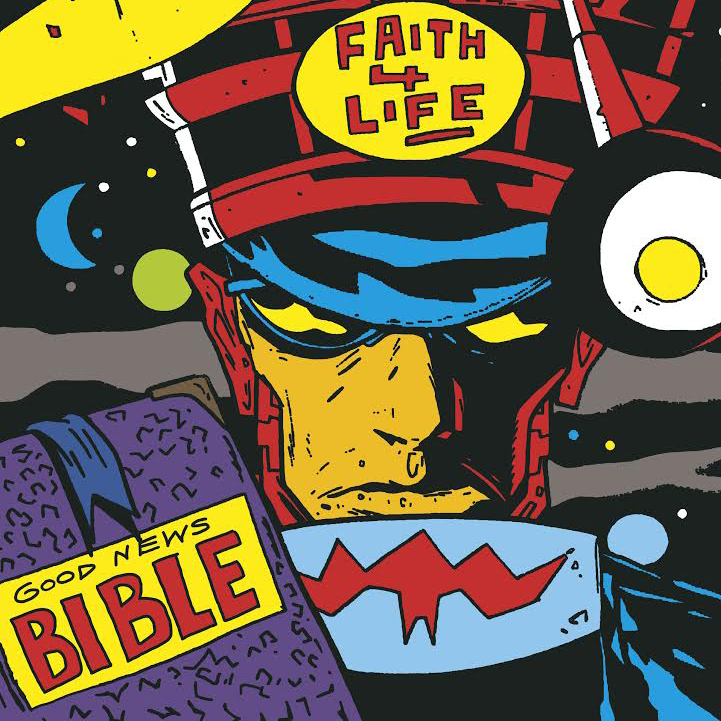 4. Good News Bible by Shaky Kane
Keep your eyes open, because there is a lot to see here. After the debut at the Safari Festival in London, the collection of strips and illustrations by British master Shaky Kane arrives in North America. Good News Bible showcases the work created for the ground-breaking Deadline magazine. When I saw Deadline in the early '90s, Kane's art was a portal in another world filled with dreams and expectations, and now it's a pleasure to come back there. But if you aren't familiar with this material, the large-sized format book published by Breakdown Press will offer an unmissable opportunity to appreciate an artist who interpreted with a punk feeling the Jack Kirby's lesson.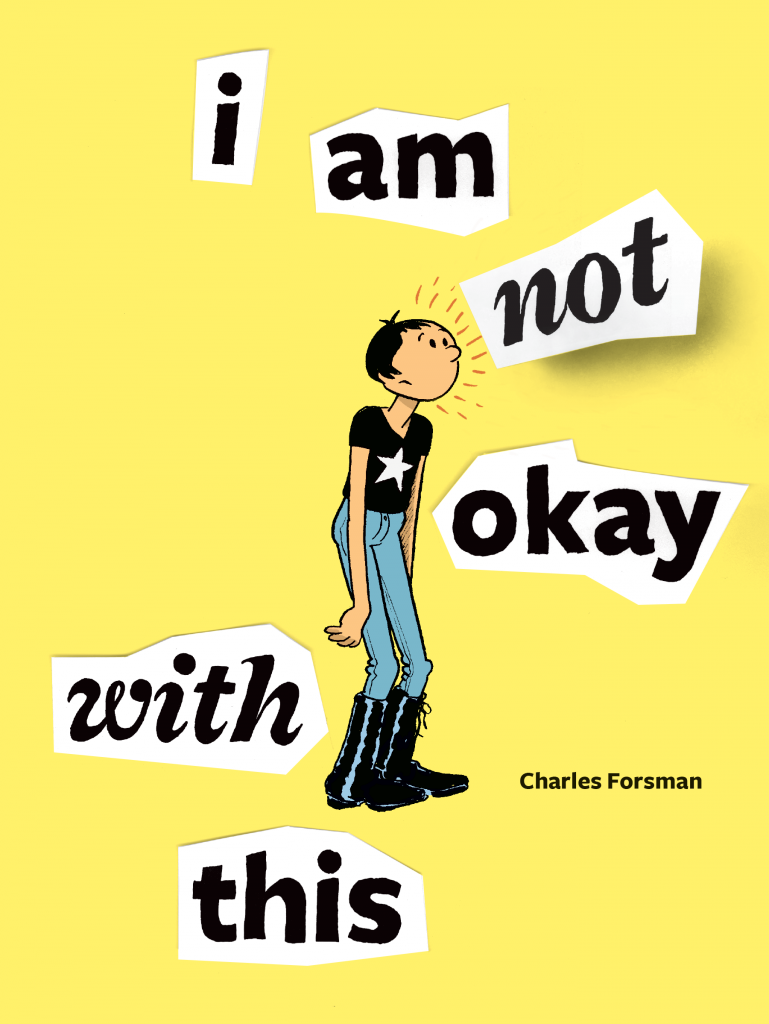 5. I Am Not Okay With This by Charles Forsman
Charles Forsman returns to the comic strips style used in the critically acclaimed The End of the Fucking World, recently a tv show on the UK's Channel 4, to tell another story of struggling teenagers. But this time the young Sydney has also telekinetic powers… Could I Am Not Okay With This be the perfect blend of the first Forsman and the one recently seen in Revenger and Slasher? We will find out reading this book, a collection of mini-comics created by the author for his Patreon supporters.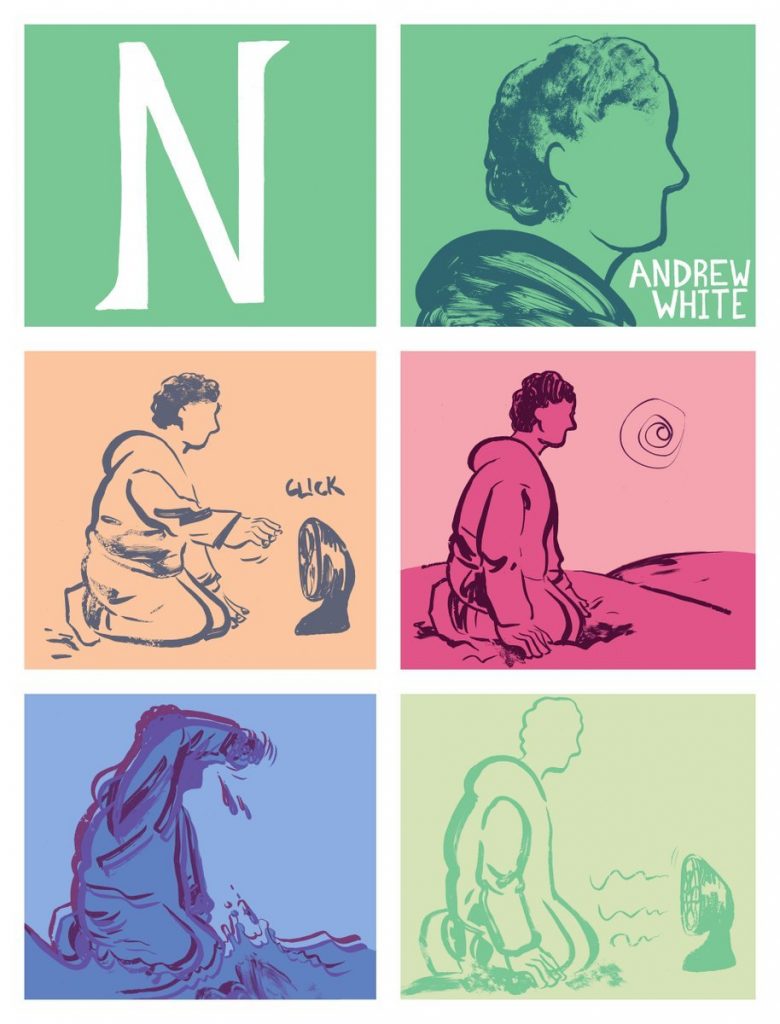 Experimental, poetic, steadily looking for new formal solutions but without losing sight of emotion, Andrew White's comics look to Frank Santoro's teachings and comics-as-poetry. N is a new 46-page color comic, the ideal follow-up to M from 2015, described by the same artist as "a comic about storytelling, family, and coming home" as well as "three short stories drawn in different styles but actually one long story drawn in the same style". And that's not all, because at the SPX White will also debut with All There Is, a mini-comic collecting drawings, diagrams and essays about Kevin Huizenga's Ganges.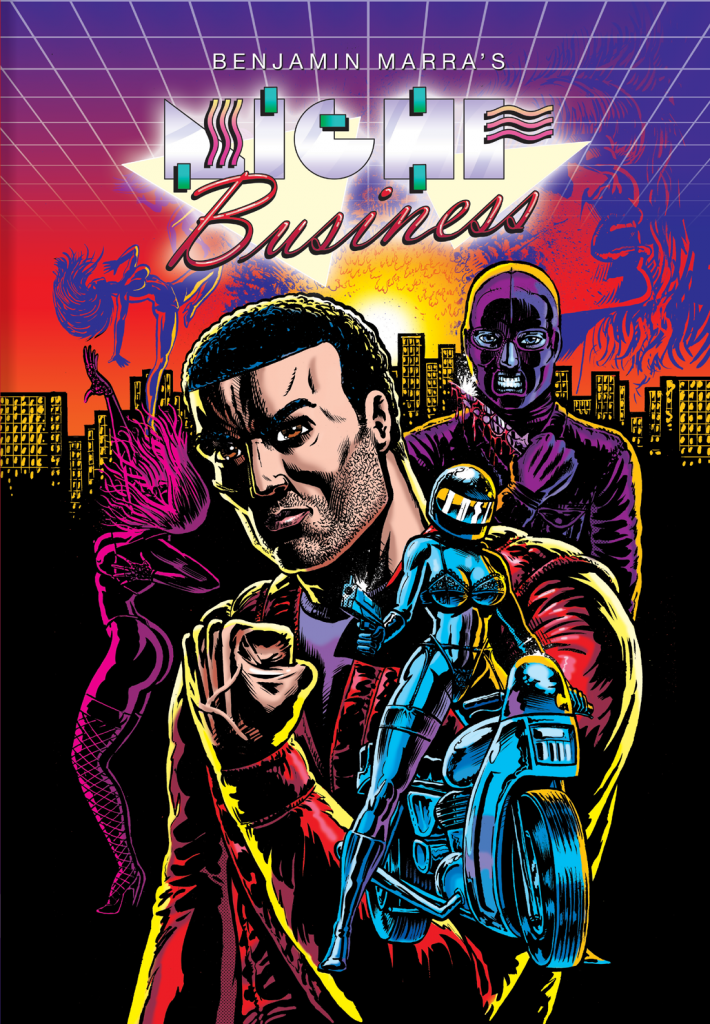 7. Night Business by Benjamin Marra
The official release is due only in December, but at SPX Fantagraphics will make available some preview copies of Benjamin Marra's Night Business, a 250-page hardcover book that reprints the first four self-published issues of the same series, unfinished since 2011, and six new chapters. Less absurd than Terror Assaulter but still excessive and ironic, Night Business is an exciting trip to 1983's New York City populated by knife-wielding killers, nightclub dancers, hideous businessmen, drugged heroes, and motorcycle heroines. So, what else do you need?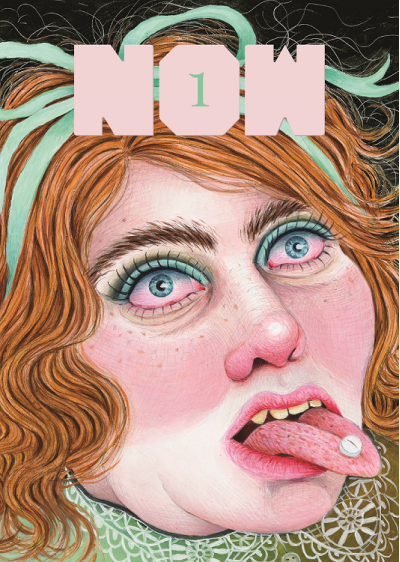 The debut of a new anthology is good news today, since the classic format of the magazine collecting miscellaneous contributions from different artists is at least a commercial risk by now. But fortunately Fantagraphics doesn't care about market laws and is starting a new ongoing series with Now, still curated by Eric Reynolds, formerly editor of the fondly remembered Mome. The first issue will include new works by well-known artists and promising new talents from around the globe, such as Eleanor Davis, Noah Van Sciver, Gabrielle Bell, Dash Shaw, Sammy Harkham, Malachi Ward, JC Menu, Conxita Herrerro, Tobias Schalken, Antoine Cossé, Tommi Parrish, Sara Corbett, Daria Tessler, Kaela Graham, and Rebecca Morgan. The hope is that the anthology will keep the promises of high quality and also of periodicity, as it is intended to be published three times a year.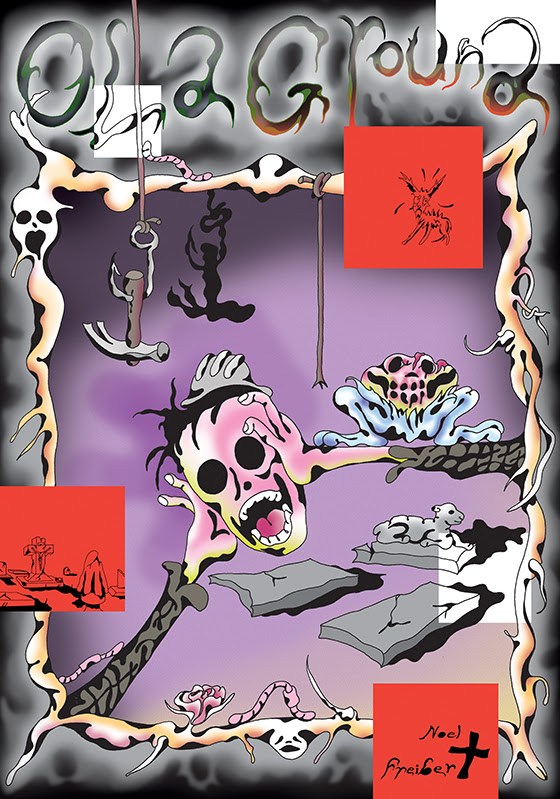 9. Old Ground by Noel Freibert
Another publishing house with an impressive schedule for SPX is Koyama Press. To the aforementioned Anti-Gone I've to add at least Everywhere Disappeared, an anthology of short stories by Patrick Kyle, and Language Barrier, a collection of comics and zines by Hannah K. Lee. But if I have to select another book for this top ten, my choice goes to Old Ground by Noel Freibert, one of the founders of the Closed Caption Comics collective and editor of Weird magazine. Working on a graphic novel, Freibert staged with his liquid and inimitable line a slapstick comedy that is actually a contemporary sequel to the most tragic of gothic novels.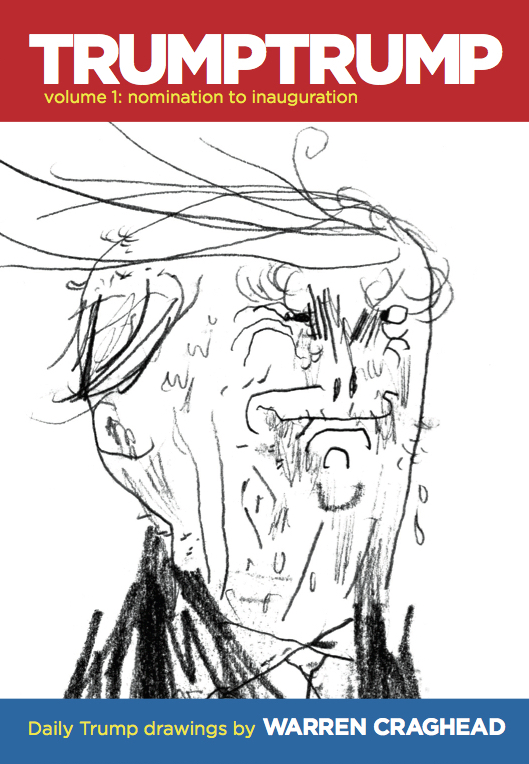 10. TRUMPTRUMP vol.1 by Warren Craghead III
On the trumptrump.tumblr.com page, Warren Craghead III shares every day Donald Trump's iconoclastic portraits, accompanied by quotations from his speeches or interviews. The effect is parodic, strange, often horrific. Some of these drawings are now collected in a massive 200-page hardcover that Retrofit Comics is releasing for SPX along with other cool books as Tales from the Hyperverse by William Cardini, How To Be Alive by Tara Booth, and Yuichi Yokoyama's Iceland.