Il fumetto del Buyers Club di aprile è stato Blah Blah Blah #3 della statunitense Juliette Collet, che qualcuno di voi avrà forse visto e magari addirittura comprato ai banchetti di Just Indie Comics nei più recenti festival. Ora un limitatissimo numero di copie arriva anche nel negozio on line. E sottolineo limitatissimo, quindi se siete interessatevi non tergiversate e agite subito, che del domani non c'è certezza.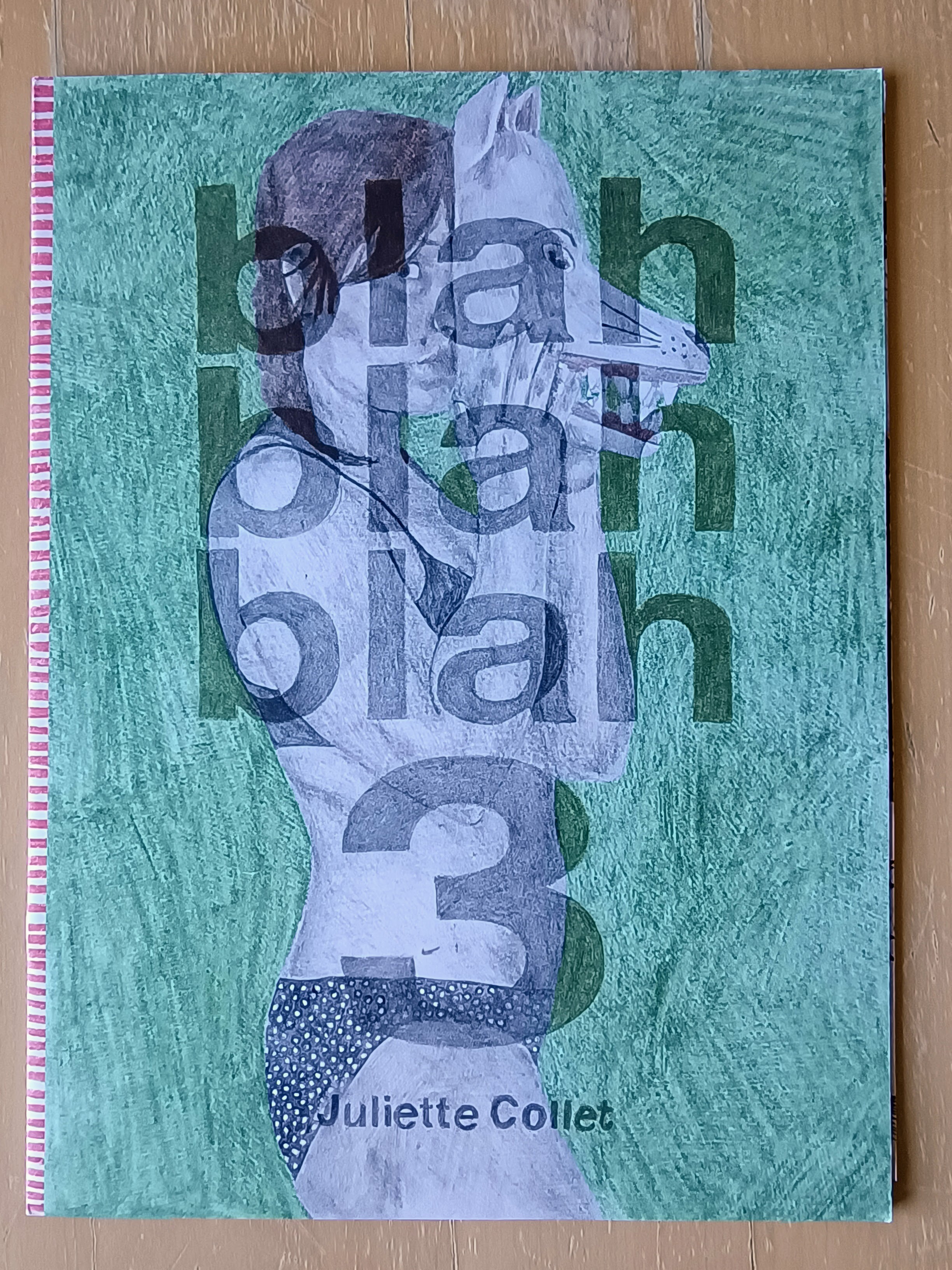 Nella prima pagina, in mezzo a collage della sua testa gigante appoggiata su un corpo minuto, l'autrice si presenta così: "Stavolta meno pois e meno fumetti autobiografici, anche perché di recente non mi è successo niente di particolarmente interessante. Se qualcuno vuole farmi un favore e innamorarsi di me e poi spezzarmi il cuore o qualcosa del genere, beh, lo apprezzerei molto. In caso contrario mi ritirerò come al solito nel mio mondo di fantasia supercontrollato e iperestetizzato. Ah, a proposito di novità, ho finalmente degli amici a New York".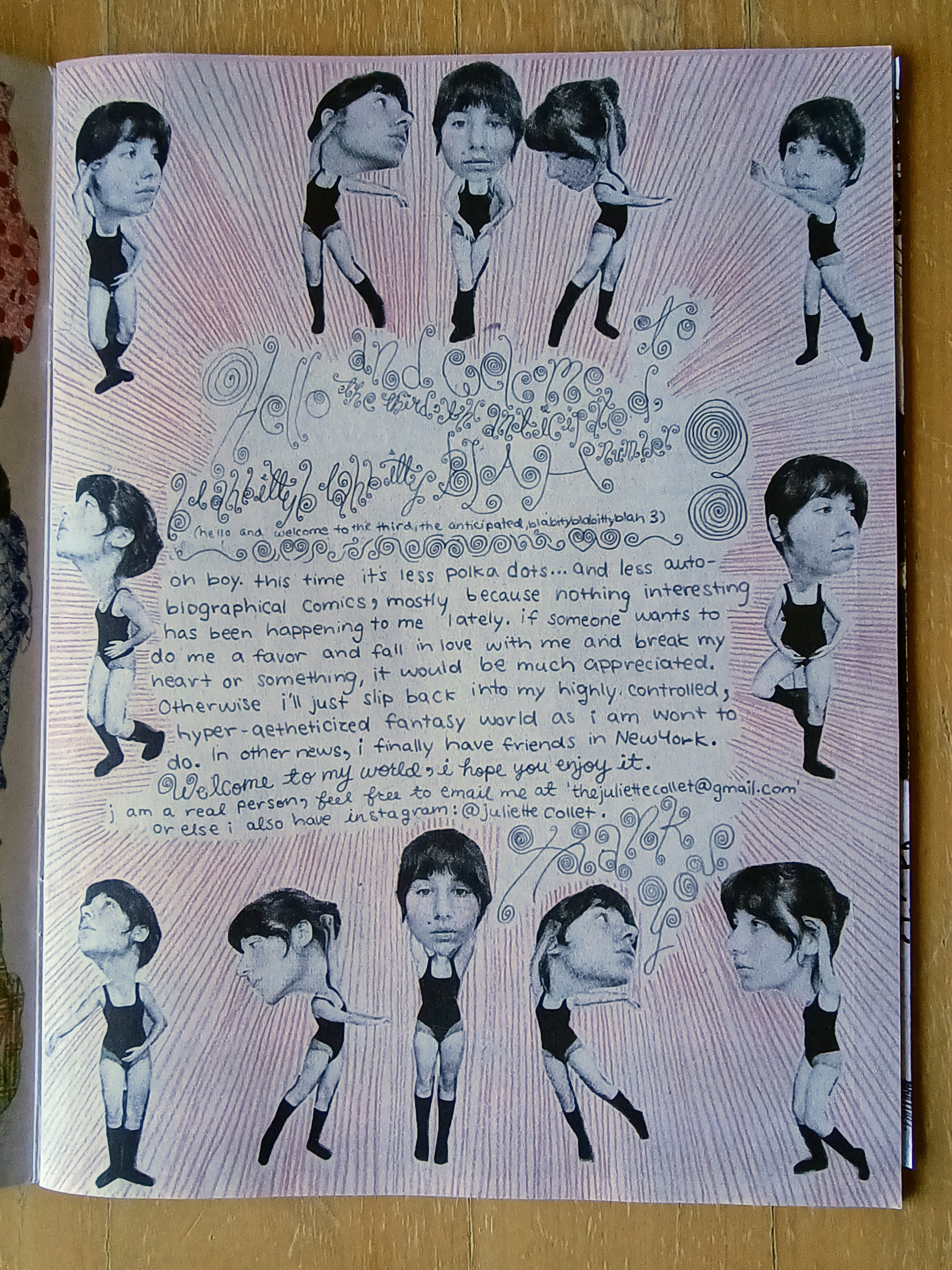 Si prosegue con una storia in cui Juliette va a Santa Barbara a trovare la sua amica del cuore, due pagine di disegni in libertà realizzati insieme a Jasper Krents, un coloratissimo fumetto che mescola collage e illustrazioni intitolato Falena, Farfalla e Procione formano una band insieme, 5 pagine in cui tre personaggi ballano, un altro lavoro mixed media che è pure un ibrido di fumetto e musical al grido di Punkette and Sissyboy Have Superpowers, una storiella in cui ogni vignetta è un quadro con una cornice diversa, le 11 pagine di Double Blindfold che sviluppano "a real story from my very real sex life" interamente con matite pastello, e quindi il gran finale di Mademoiselle Puce et Poulette déjeunent ensemble con foto dei personaggi (la stessa Juliette e una sua amica) sistemate su uno sfondo disegnato mentre il testo riporta una conversazione tra le due. In più all'interno c'è un poster double face che potete attaccarvi in camera.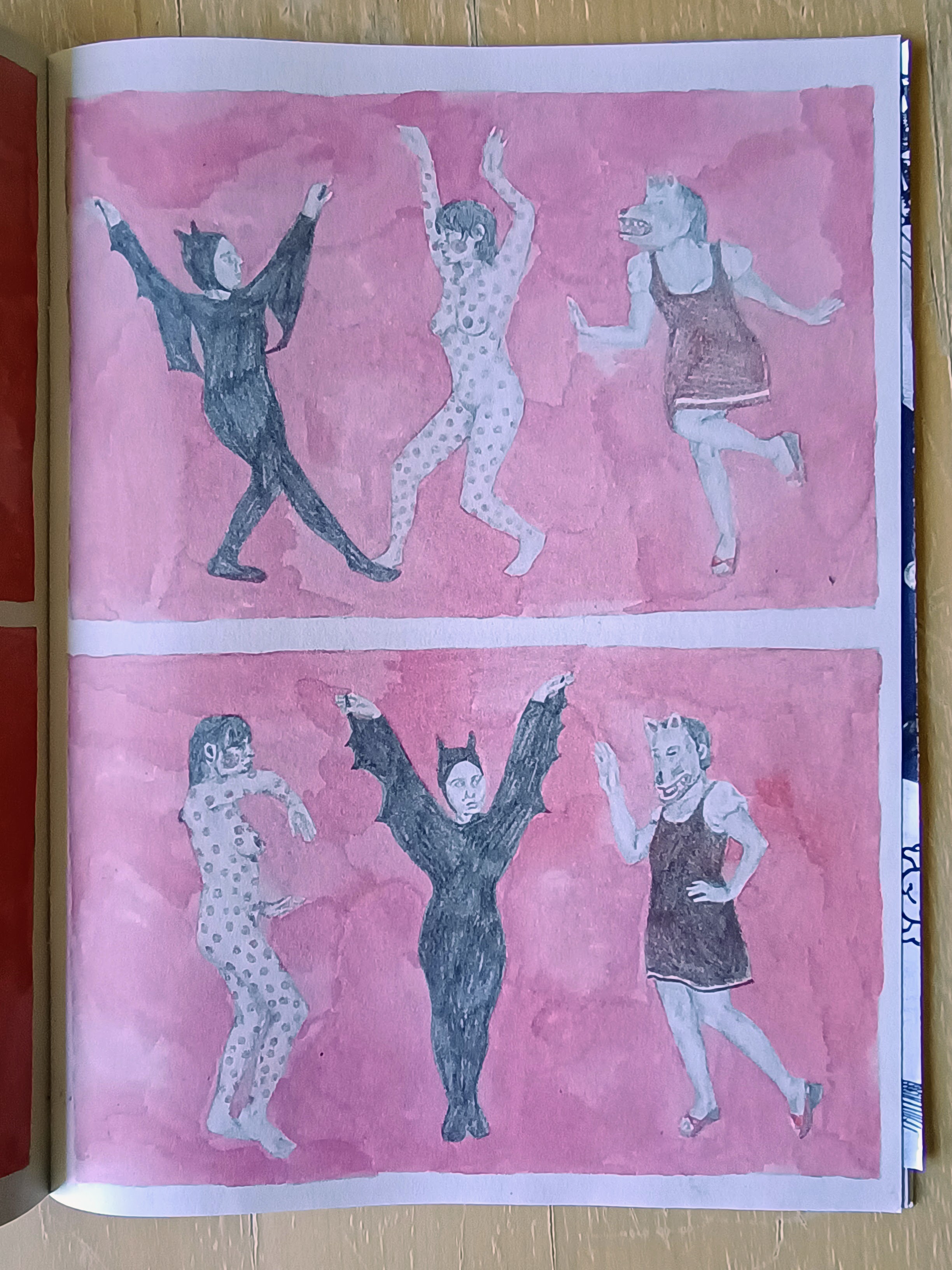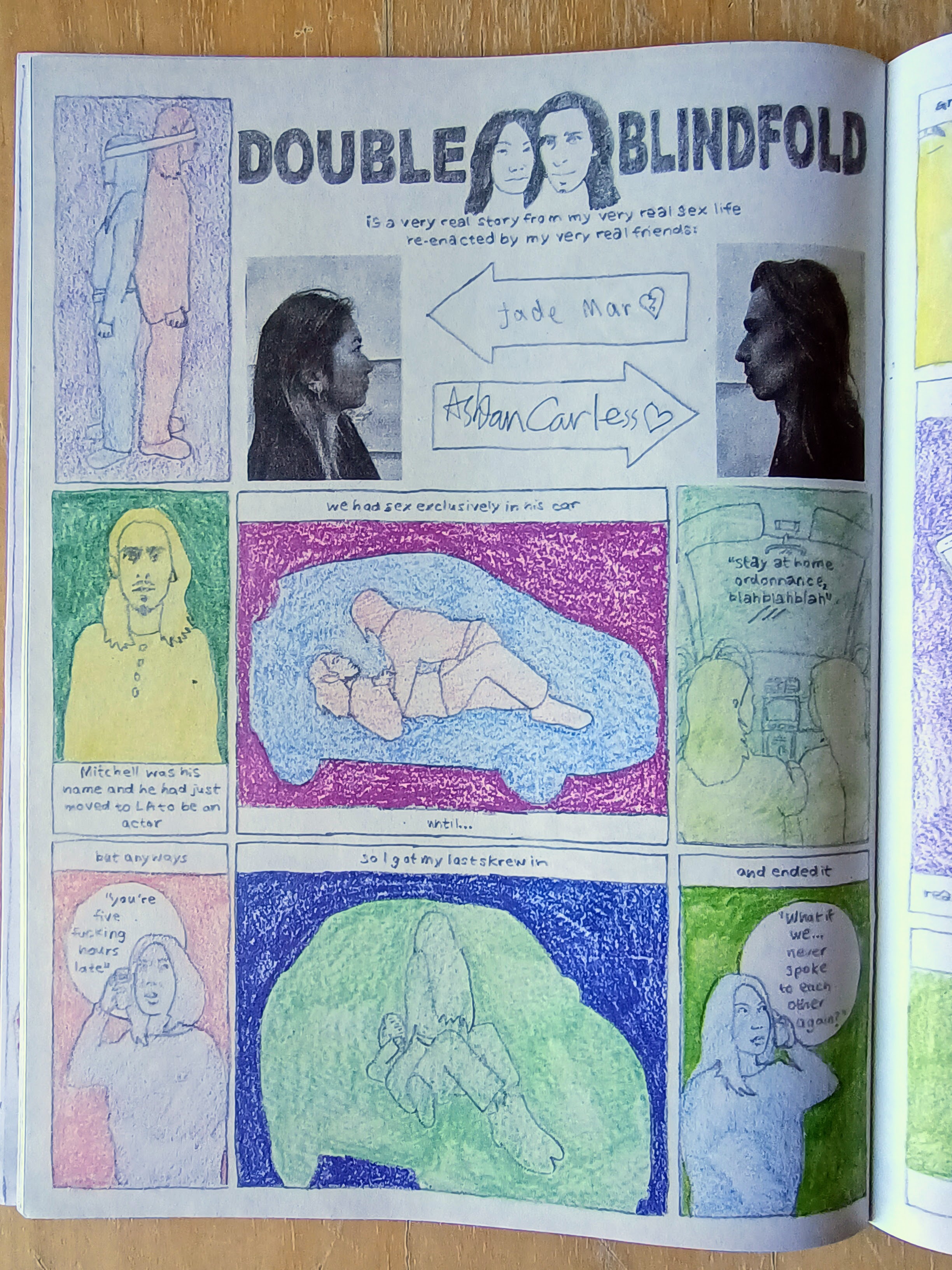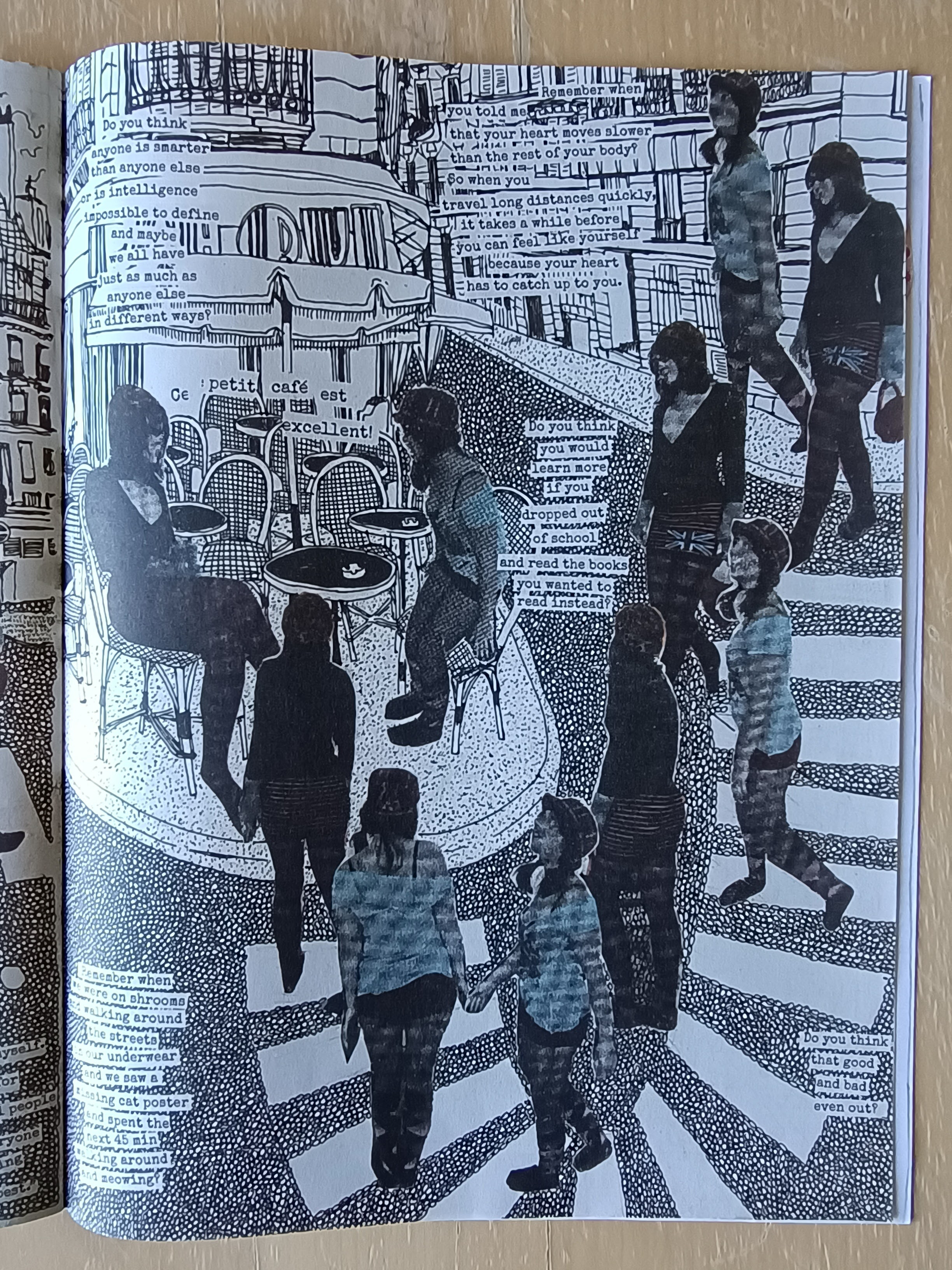 Blah Blah Blah #3 è davvero un bel fumetto e Juliette oltre ad essere giovanissima è bravissima. Il suo approccio libero e frammentario, la continua giustapposizione tra fantastico e quotidiano e la tendenza a rivolgersi al lettore mi ricordano la Julie Doucet degli esordi. E per me non è un complimento da poco.