10 fumetti dalla Small Press Expo 2017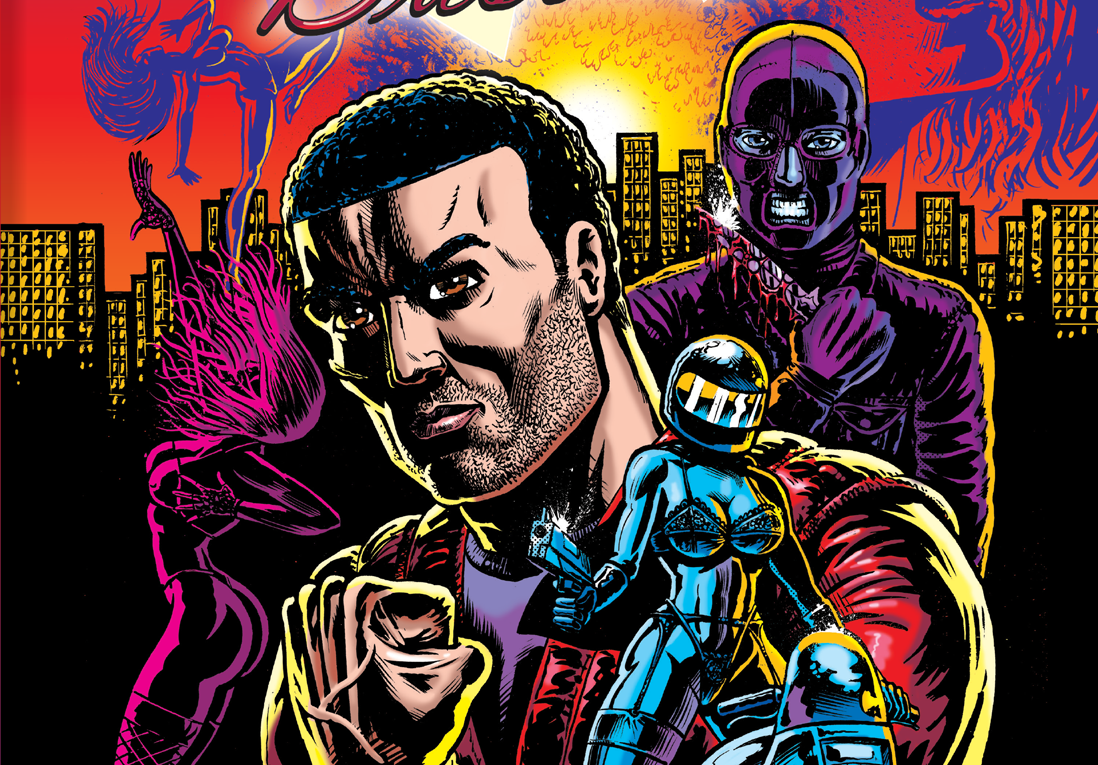 La Small Press Expo è il più importante festival statunitense dedicato al mondo del fumetto indipendente e alternativo, dove vengono assegnati anche gli Ignatz Awards agli autori più interessanti e ai libri più riusciti della stagione passata. La prossima edizione si terrà sabato 16 e domenica 17 settembre, sempre nella solita location di Bethesda, vicino Washington. In occasione della SPX gli editori concentrano le più importanti novità dell'anno, dando vita a un'impressionante lista di cosiddetti "debut books", di cui potete trovare maggiori dettagli in questa lista. In questo post cerco di selezionare, dal mio personale punto di vista, i dieci libri più interessanti tra quelli annunciati, elencandoli in ordine alfabetico. Alcuni ho avuto già la possibilità di leggerli e quindi ne parlo – per quanto possibile – con cognizione di causa, altri invece sono lavori inediti su cui cerco di far valere le mie capacità di indovino. Prendete dunque questo "best of" come un gioco, come d'altra parte lo sono quasi tutte le liste. Buona lettura.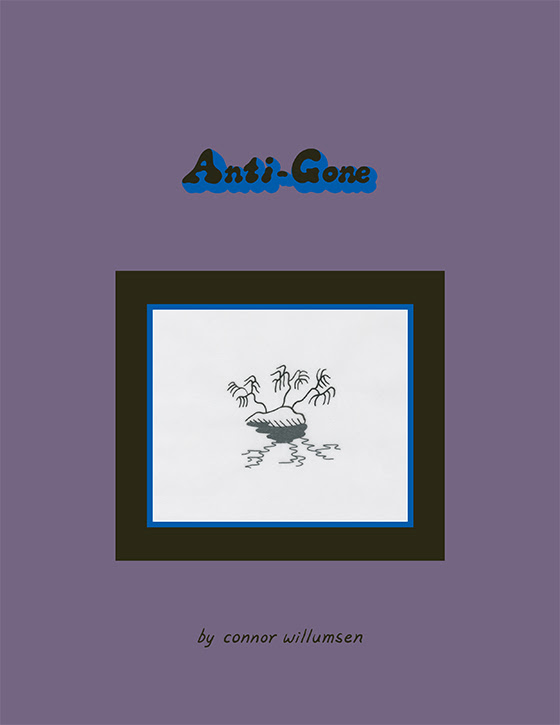 1. Anti-Gone di Connor Willumsen
Tra Sammy Harkham e Lando, per rimanere ai contemporanei, lo stile del canadese Connor Willumsen esplode in tavole di assoluta bellezza in Anti-Gone, visione di una realtà altra che riprende le atmosfere della serie Treasure Island proiettandole in un contesto metropolitano futuribile quanto decadente. Droghe sintetiche, post-consumismo, rivolte di strada e soprattutto un grande assente, cioè internet… Che si sia davvero rotto, infine? Letto in anteprima e solo in PDF per ora, Anti-Gone sintetizza le tensioni di tanto fumetto contemporaneo ed è già uno dei libri dell'anno.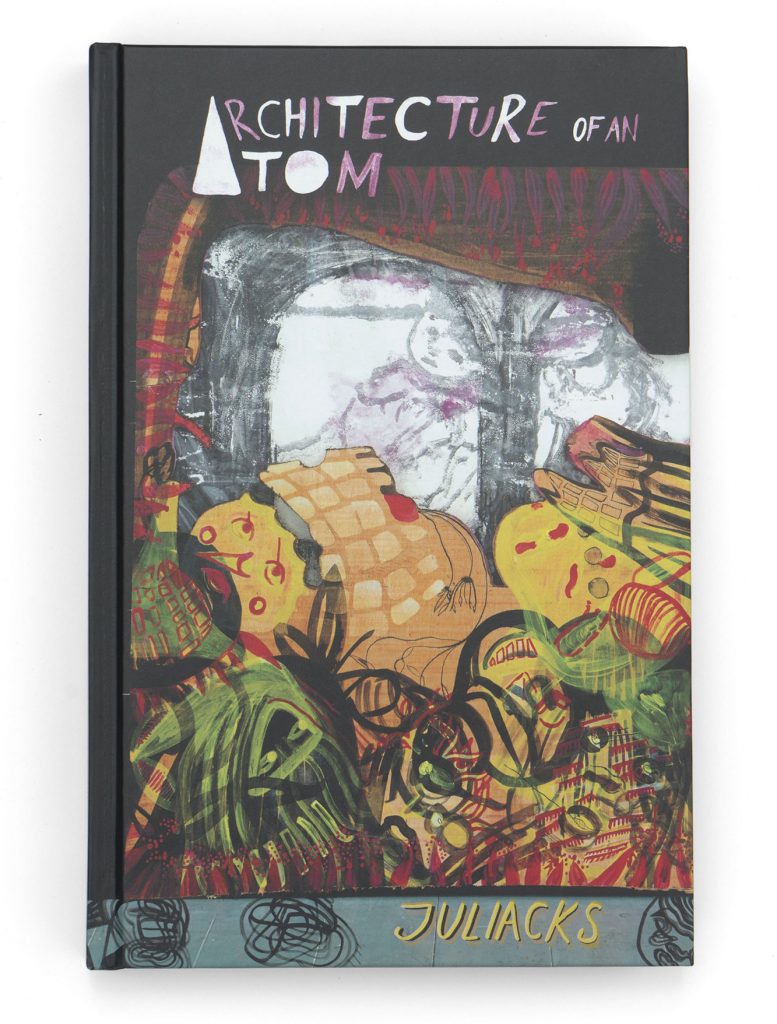 2. Architecture of an Atom di Juliacks
Al Crack! del 2015 a Roma si era vista The Whole Shabang-Arch Atom, video-opera dell'artista multimediale statunitense Juliacks, classe 1986. Ora esce per 2d cloud l'imponente volume Architecture of an Atom, coronamento di un progetto pluriennale – tra proiezioni, performance, mostre in gallerie e musei d'arte contemporanea – che supera con facilità i confini del fumetto per giungere in un territorio sconosciuto quanto affascinante. Definito eccessivo, misterioso, crudo e sognante, Architecture of an Atom è una delle novità più attese di questo 2017.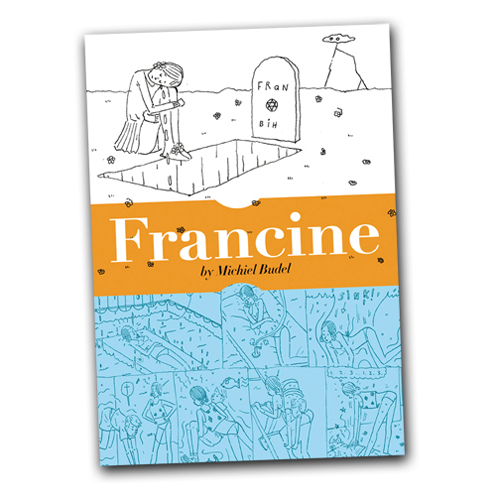 Ho un debole per i fumettisti che fanno sempre le stessa cosa (come d'altronde per i gruppi che suonano sempre la stessa canzone) e Michiel Budel è uno di questi. Il suo webcomic Slechte Meisjes era già stato adattato in formato comic-book da Secret Acres nei due numeri di Wayward Girls e adesso dallo stesso editore arriva anche un nuovo volume di 80 densissime pagine, Francine. "Teens can be deceiving, and Francine is exceptionally so – recita la cartella stampa – She murders her bully, fakes her own death, steals her best friend's mother and makes any situation uncomfortably sexual. She's awful. Everyone loves her. You will, too". Uno di quei fumetti-mondo in cui non è facile entrare ma da cui è ancor più difficile uscire.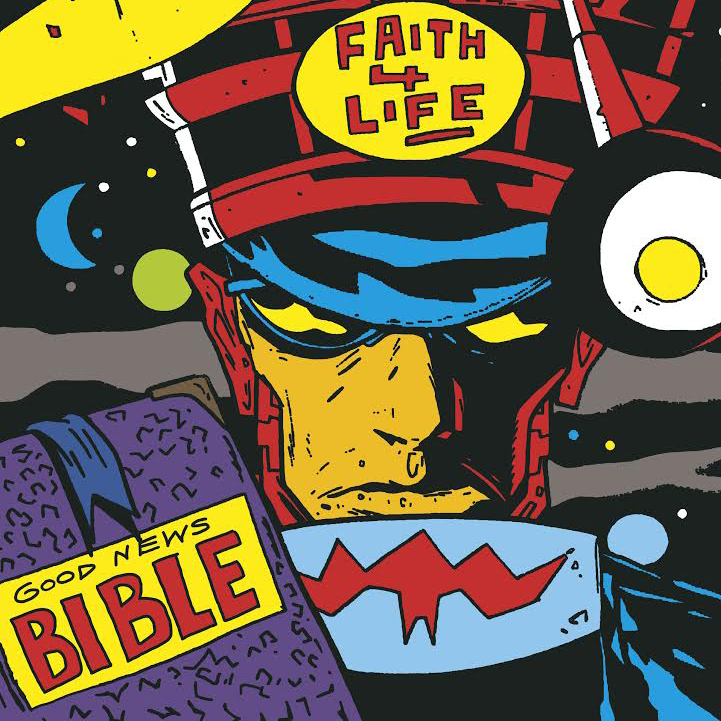 4. Good News Bible di Shaky Kane
Preparatevi a riempirvi gli occhi, perché qui di cose da vedere ce ne sono davvero tante. Dopo il debutto in patria al Safari Festival sbarca negli Stati Uniti Good News Bible, la raccolta in grande ed elegante formato delle strisce e delle illustrazioni che il britannico Shaky Kane realizzava tra fine '80 e inizio '90 per la storica rivista Deadline. Per chi se lo ricorda un tuffo nel passato a cui non si può rinunciare, per gli altri un'occasione imperdibile per scoprire un artista che ha riletto in chiave punk la lezione di Jack Kirby.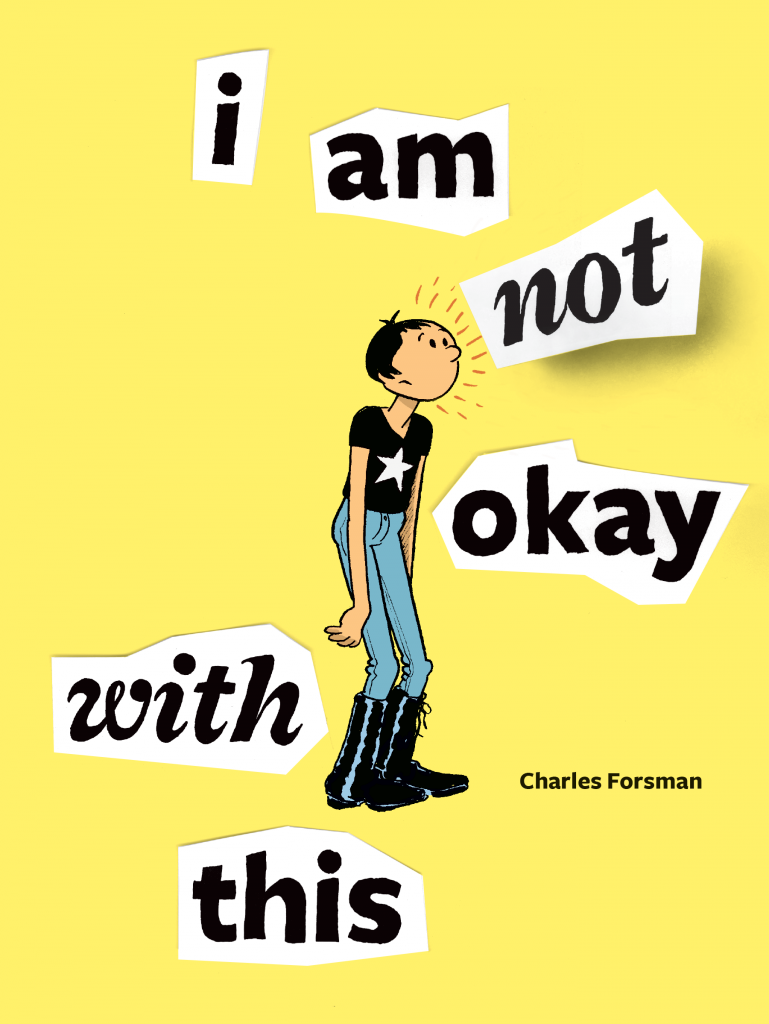 5. I Am Not Okay With This di Charles Forsman
Charles Forsman torna allo stile da comic strip che lo ha consacrato con The End of the Fucking World, recentemente diventato una serie tv trasmessa nel Regno Unito da Channel 4, per raccontare un'altra storia di adolescenza disagiata. Ma stavolta la giovane Sydney ha anche dei poteri telecinetici… Che questo nuovo I Am Not Okay With This sia la sintesi perfetta tra il primo Forsman e l'autore citazionista visto all'opera di recente in Revenger e Slasher? Lo sapremo leggendo questo volume, raccolta di mini-comics creati dall'autore per i suoi sostenitori su Patreon.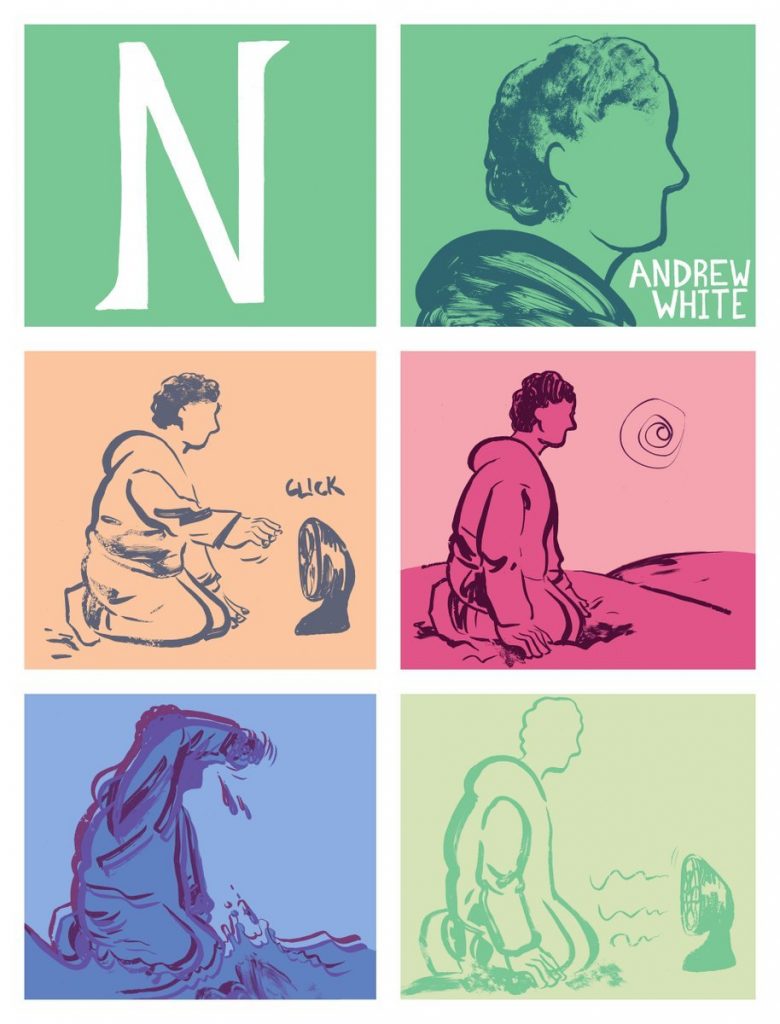 Sperimentali, poetici, sempre alla ricerca della novità formale ma senza perdere di vista le emozioni, i fumetti di Andrew White guardano alle teorie di Frank Santoro e al filone dei comics-as-poetry. L'albo di 46 pagine a colori N, seguito ideale di M del 2015, è definito dallo stesso autore "a comic about storytelling, family, and coming home", oltre che "three short stories drawn in different styles but actually one long story drawn in the same style". E non è tutto, perché sempre al festival di Bethesda White darà sfogo anche alla sua attività parallela di critico con la pubblicazione di All There Is, un albetto di disegni, diagrammi e saggi a proposito di Ganges di Kevin Huizenga.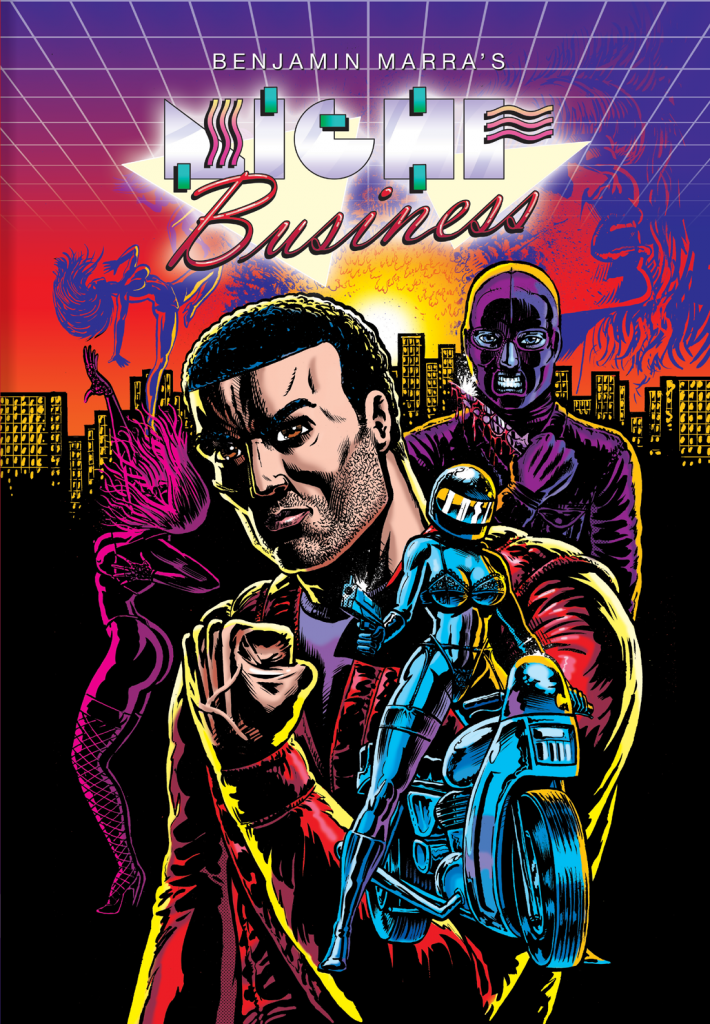 7. Night Business di Benjamin Marra
L'uscita ufficiale è prevista solo a dicembre, ma in occasione della SPX Fantagraphics renderà disponibili in anteprima alcune copie di Night Business di Benjamin Marra, hardcover di 250 pagine che raccoglie i primi quattro numeri autoprodotti dell'omonima serie, rimasta incompiuta dal 2011, e sei nuovi capitoli interamente inediti. Meno paradossale di Terror Assaulter, ma comunque esagerata e ironica, Night Business è un viaggio nella New York del 1983 tra serial killer mascherati, ballerine di night club, uomini d'affari viscidi e spietati, giustizieri senza paura ed eroine motocicliste.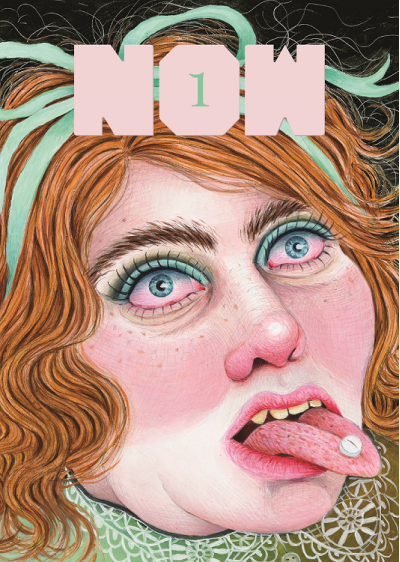 Il debutto di una nuova antologia fa sempre notizia di questi tempi, dato che il classico formato del magazine che assembla periodicamente contributi di diversi autori rappresenta ormai un suicidio commerciale. Ma la Fantagraphics per fortuna non si arrende alle leggi del mercato e concepisce Now, ancora a cura di Eric Reynolds, già editor della compianta Mome. Nel primo numero, che sarà presentato in esclusiva alla SPX, troviamo i contributi di artisti noti e meno noti, americani e internazionali, in un mix micidiale che include Eleanor Davis, Noah Van Sciver, Gabrielle Bell, Dash Shaw, Sammy Harkham, Malachi Ward, J.C. Menu, Conxita Herrerro, Tobias Schalken, Antoine Cossé, Tommi Parrish, Sara Corbett, Daria Tessler, Kaela Graham e Rebecca Morgan (autrice della cover). La speranza è che l'antologia mantenga le promesse di qualità e anche di periodicità, dato che si prefigge di uscire tre volte l'anno.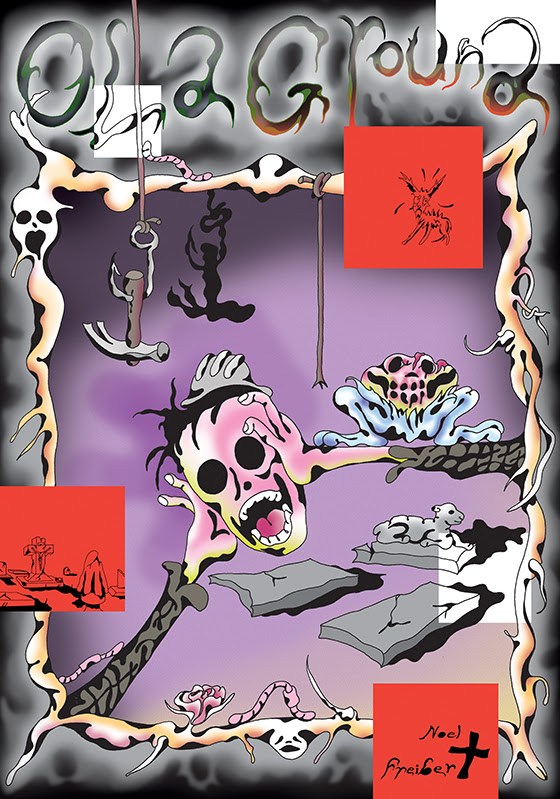 9. Old Ground di Noel Freibert
Altra casa editrice che ha un programma di tutto rispetto in occasione della SPX è la canadese Koyama Press. Al già citato Anti-Gone è inevitabile aggiungere almeno Everywhere Disappeared, raccolta di storie brevi di Patrick Kyle, e Language Barrier, che mette insieme una serie di zine di Hannah K. Lee. Ma se devo selezionare un altro libro da inserire in questa top ten la mia scelta va senz'altro su Old Ground, graphic novel di Noel Freibert, uno dei fondatori del collettivo Closed Caption Comics nonché editor del fondamentale magazine Weird. Alla prova sulla lunga distanza, Freibert mette in scena con il suo tratto liquido e inimitabile una slapstick comedy che è in realtà un sequel contemporaneo al più tragico dei romanzi gotici.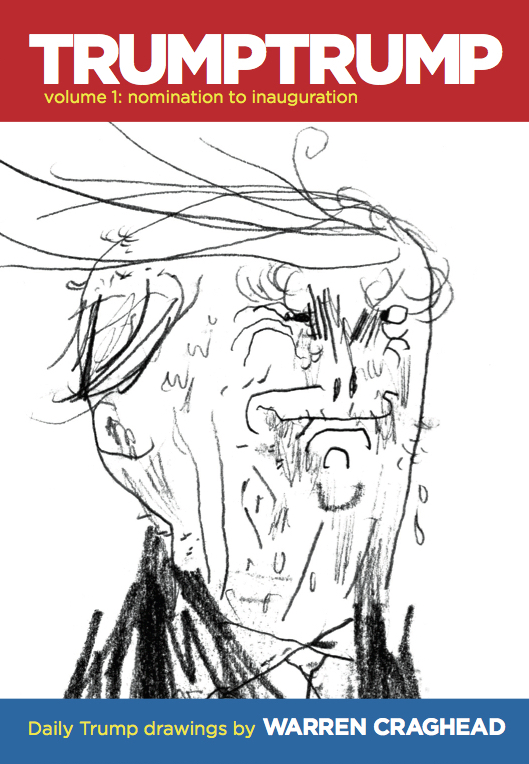 10. TRUMPTRUMP vol.1 di Warren Craghead III
Sulla pagina trumptrump.tumblr.com, Warren Craghead III condivide ogni giorno ritratti iconoclasti di Donald Trump, accompagnati da citazioni dei suoi discorsi o interviste. L'effetto è parodistico, straniante, spesso orrorifico. Alcuni di questi disegni sono stati raccolti in un voluminoso hardcover di 200 pagine che Retrofit Comics fa uscire per la SPX insieme a Tales from the Hyperverse di William Cardini, How To Be Alive di Tara Booth e Iceland di Yuichi Yokoyama.