Il Just Indie Comics Buyers Club supera anche il fatidico settimo anno, l'inflazione, la crisi energetica e il Qatar tagliando il traguardo dell'ottava edizione, appena lanciata su Big Cartel. L'abbonamento 2023 sarà per modalità e costi identico a quello dello scorso anno, con un'unica formula che prevede l'invio con cadenza trimestrale (a gennaio, aprile, luglio e ottobre) di un fumetto e del nuovo numero della newsletter. Non torno quindi sui miei passi ma confermo il format 2022. D'altronde l'ultima edizione ha segnato il record di abbonamenti e squadra che vince non si cambia anzi, dirò di più, l'attaccante che fa gol va sempre messo in campo. Anche perché si tratta di un affarone degno di una televendita: con un semplice pezzo di carta arancione da 50€ vi troverete ogni tre mesi nella buca delle lettere un fumetto scelto da me che normalmente nessuno comprerebbe – in lingua inglese, autoprodotto o pubblicato da un piccolo editore – e una newsletter piena di digressioni senza senso. Che volete di più dalla vita?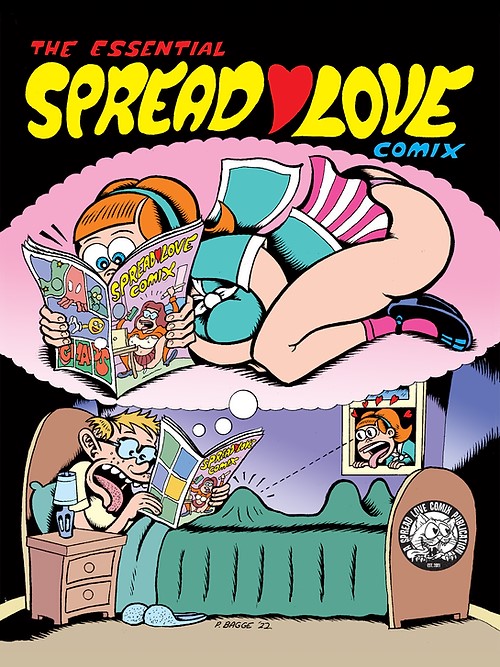 Attenzione però che in realtà quest'anno una piccola novità c'è. Grazie infatti all'iniziativa Choose Your Own Comic potrete decidere direttamente VOI il primo fumetto del Buyers Club tra due diverse opzioni, segnalando quella preferita al momento dell'acquisto sul Big Cartel di Just Indie Comics. La prima opzione è The Essential Spread Love, un best of dell'omonima rivista canadese che da qualche tempo mette insieme un po' di volti noti dell'underground di oggi e di ieri con qualche talento emergente. Il tutto è realizzato con un approccio dissacrante e trasgressivo, tanto che l'antologia è piena di sesso, vomito, voyeurismo, ubriachezza molesta e quant'altro: insomma, tutte cose ormai difficili da trovare nei fumetti perbene che girano oggi. Per quanto riguarda i nomi troverete, dietro una copertina di Peter Bagge, fumetti di Mike Diana, Pat Moriarity, Noah Van Sciver, Glenn Head, J Webster Sharp, illustrazioni di J.R. Williams, Sophie Crumb, Rebecca Morgan e tanto altro.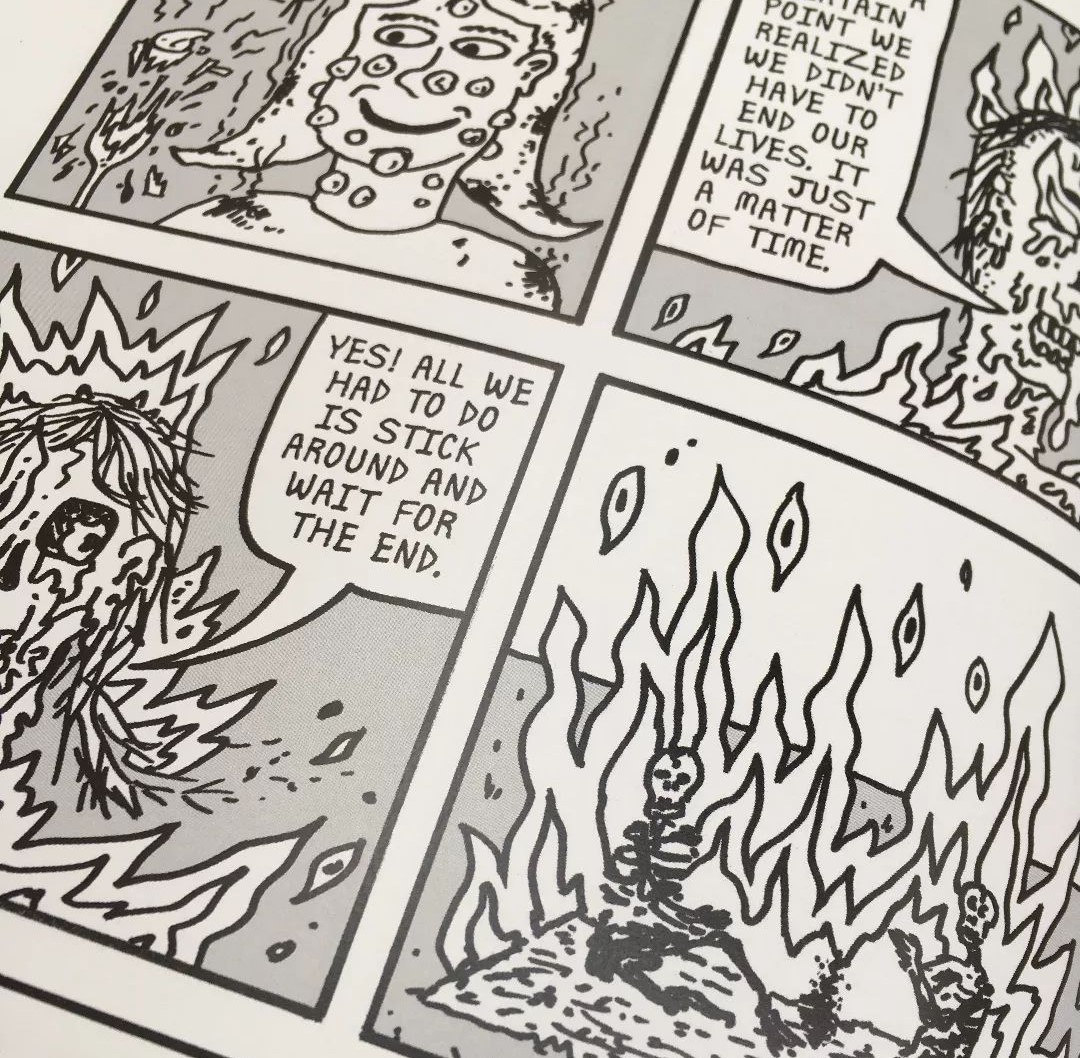 La seconda opzione è Anti Baby di Karla Paloma, albo autoprodotto in cui l'autrice danese residente a Berlino racconta con un tagliente bianco e nero le sfighe quotidiane del suo alter ego, tra le litigate con il coinquilino italiano, le amiche diventate mamme e l'ossessione di tutti quelli che la circondano per la maternità, fino a un rocambolesco e divertentissimo finale. Anti Baby è stata una delle migliori scoperte (almeno per me) del Crack! di quest'anno e ho così pensato di procurarmi qualche copia in più del fumetto per proporlo a voi futuri abbonati.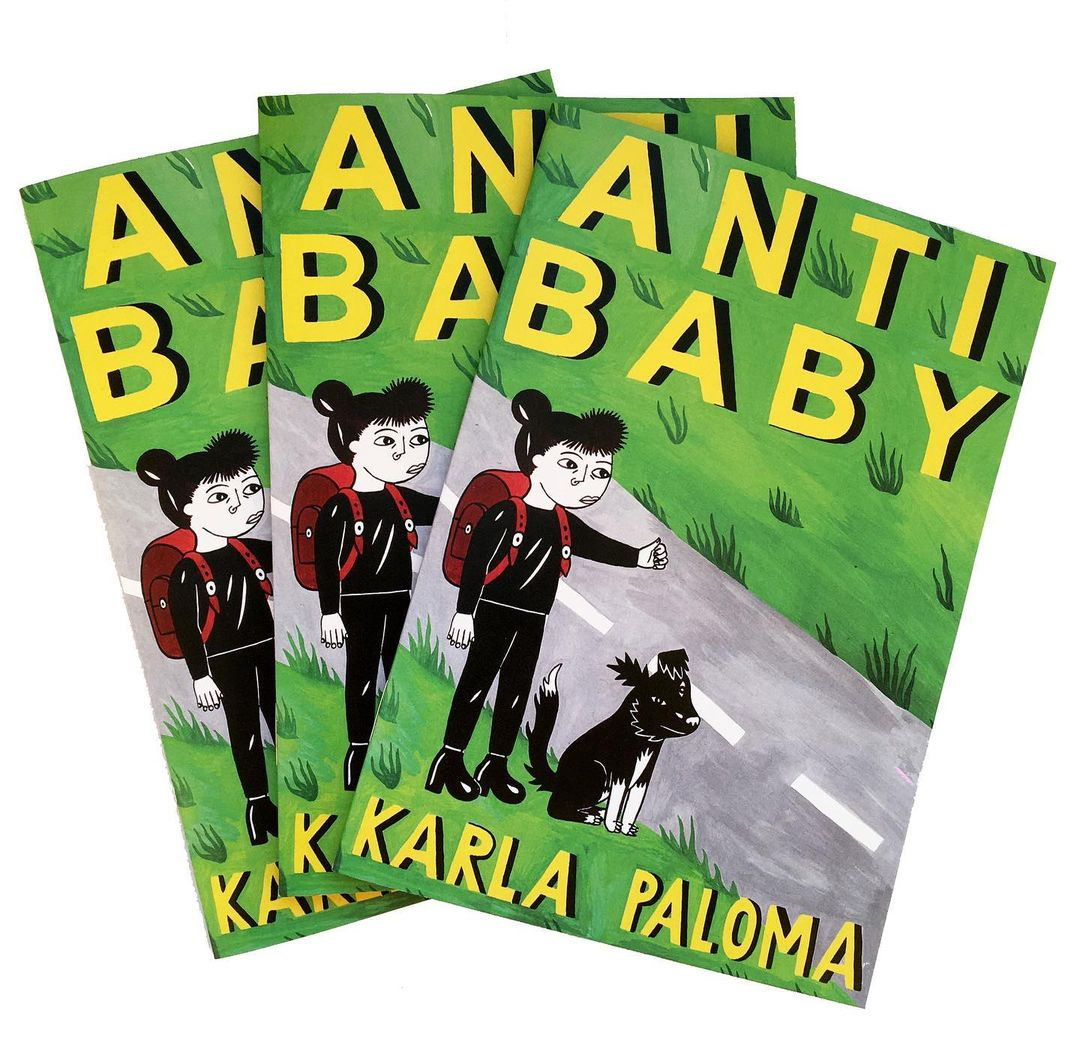 Per concludere vi ricordo che l'abbonamento al Buyers Club è disponibile fino al prossimo 31 dicembre, poi si chiuderà e non sarà più possibile iscriversi. Se state leggendo queste righe ma non siete residenti in Italia e vivete in Europa, potete comunque abbonarvi cliccando sull'apposito link in basso. Se vivete in un altro paese, tipo Saint Kitts e Nevis, provate a scrivermi e vedrò di trovare una soluzione apposta per voi. E vi dirò di più, se il Buyers Club non vi interessa potete anche abbonarvi soltanto alla newsletter: l'iscrizione in questo caso non ha scadenza, parte dal primo numero utile e costa 10€ per 4 numeri. Via ai link, dunque, e buona lettura.
JUST INDIE COMICS BUYERS CLUB 2023 + NEWSLETTER
JUST INDIE COMICS BUYERS CLUB 2023 EUROPE + NEWSLETTER
ABBONAMENTO JUST INDIE COMICS NEWSLETTER