"Junction Box" #1
Chi ha letto la newsletter #7 di Just Indie Comics già conosce la storia del pacco inviatomi dagli Stati Uniti da Floyd Tangeman, contenente le uscite del collettivo Deadcrow, noto – o forse ignoto – per le antologie Tinfoil e Cowlick. Ebbene, in quel pacco trovava spazio anche il #1 di una nuova antologia intitolata Junction Box e curata da James Tonra, nuovo volto dell'underground newyorkese che di recente ha realizzato anche un albo, Hot Cake, insieme a Mikael Choukroun per Mystery Mail, il subscription service del negozio Desert Island. Ovviamente in questa antologia ritroviamo sia Tonra che Choukroun, insieme a diversi giovani autori che hanno animato le riviste di Deadcrow e a una manciata di nomi a me ignoti.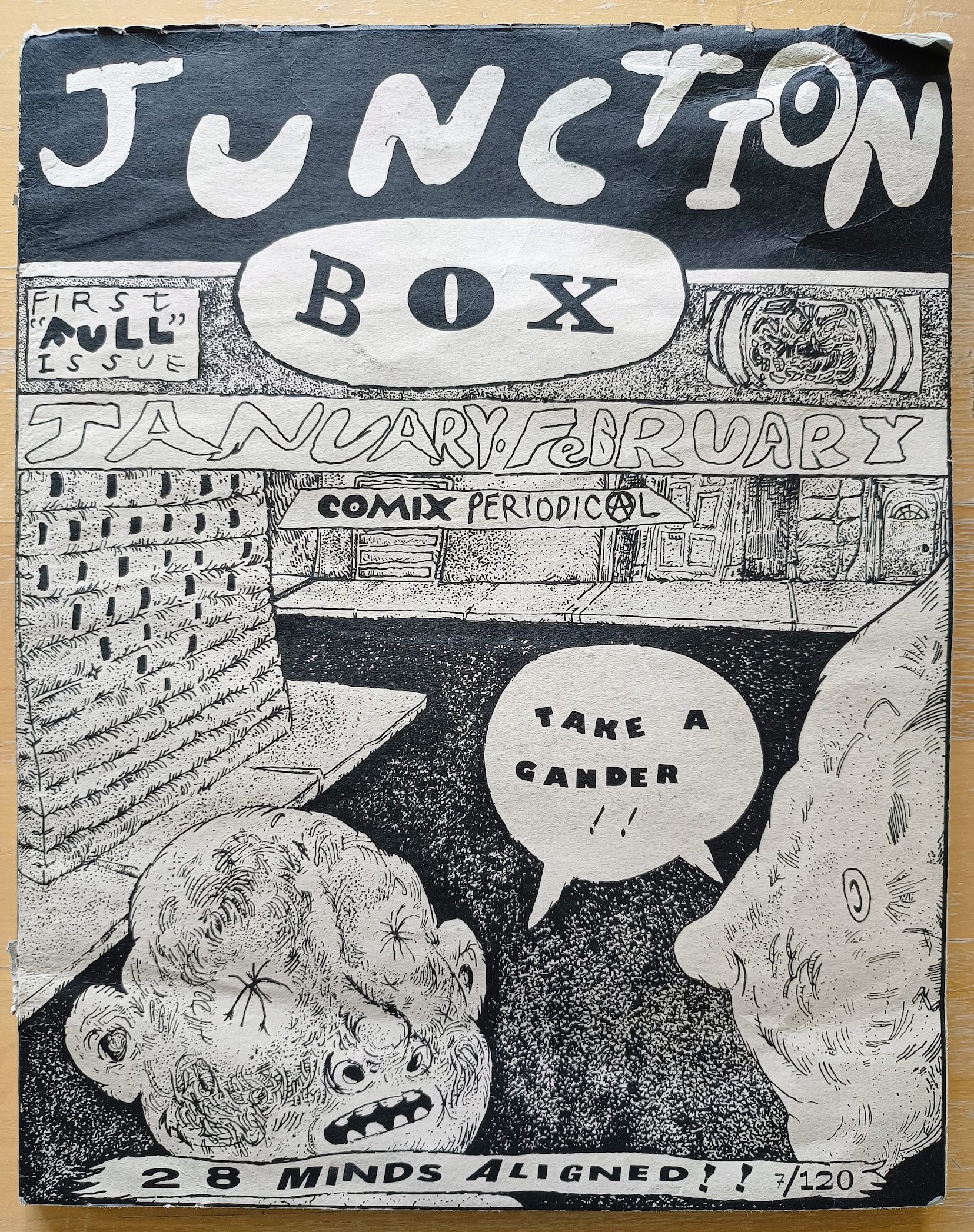 Come vedete dalla foto sopra, la mia copia di Junction Box #1 è decisamente rovinata, dato che era contenuta in una busta troppo piccola per lei e che nel suo viaggio da Brooklyn a Roma ha incontrato anche un po' di pioggia. Il formato è gigante (36 x 28 cm), le pagine sono un centinaio, l'edizione è limitata (120 copie) e la stampa è interamente in serigrafia. Il bianco e nero e la carta di bassa grammatura aggiungono un tocco underground a una rivista che si presenta agile e leggera. Credo che questo primo numero sia stato venduto a 40$ o qualcosa del genere a un paio di eventi, da Desert Island e sul sito di Domino Books, scomparendo dalla circolazione con una certa rapidità.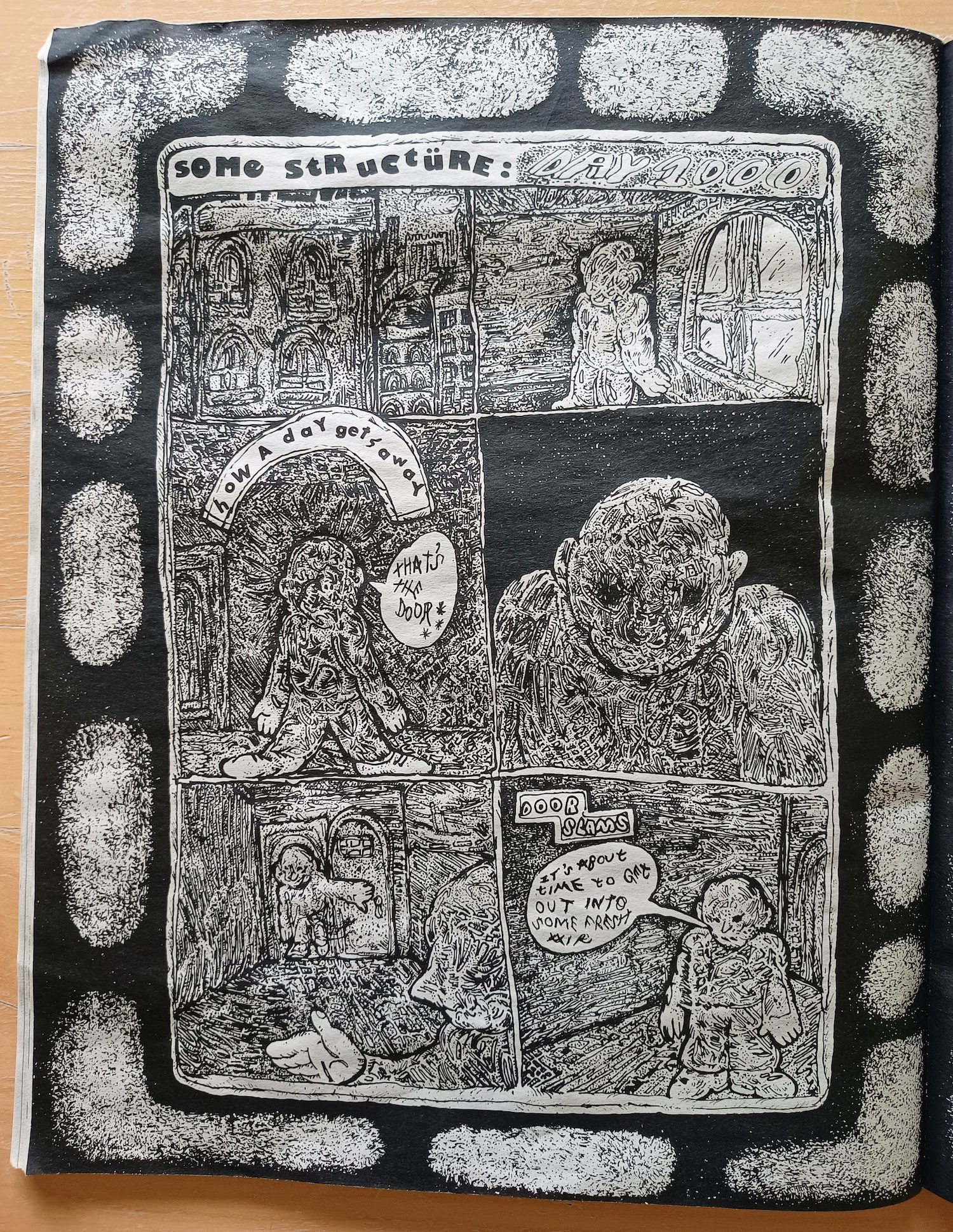 Passando ai contenuti, Junction Box #1 mette insieme in un unico calderone tavole iperdettagliate e calembour grafici vicini allo scarabocchio, racconti perfettamente compiuti e abbozzi di storie che non vanno a parare da nessuna parte, intere pagine di testo e illustrazioni che sembrano disegnate sotto l'effetto di droghe o alcool. Pagina dopo pagina questa varietà diventa scelta stilistica, direttamente collegata all'urgenza di esprimersi e di mostrare al mondo la propria arte.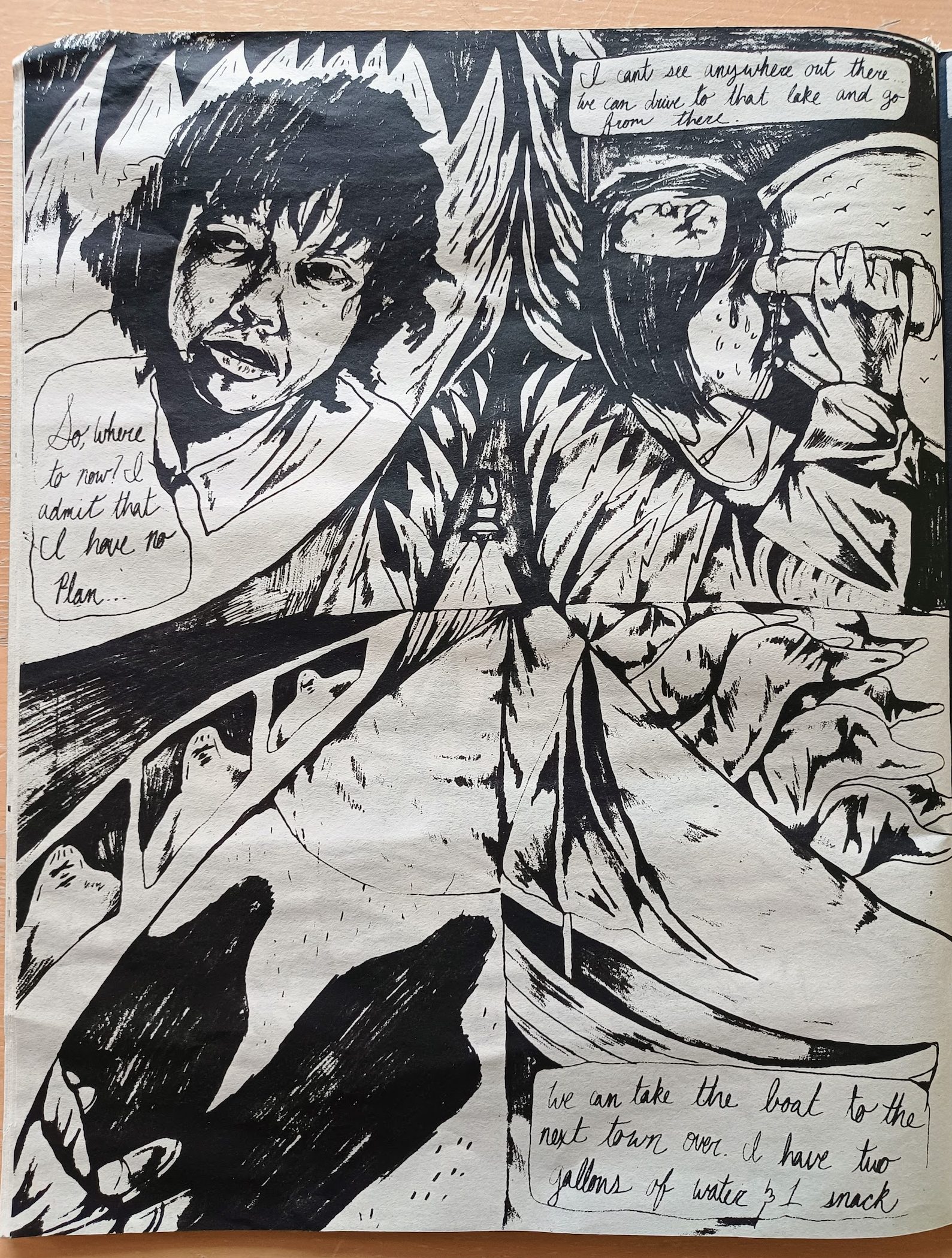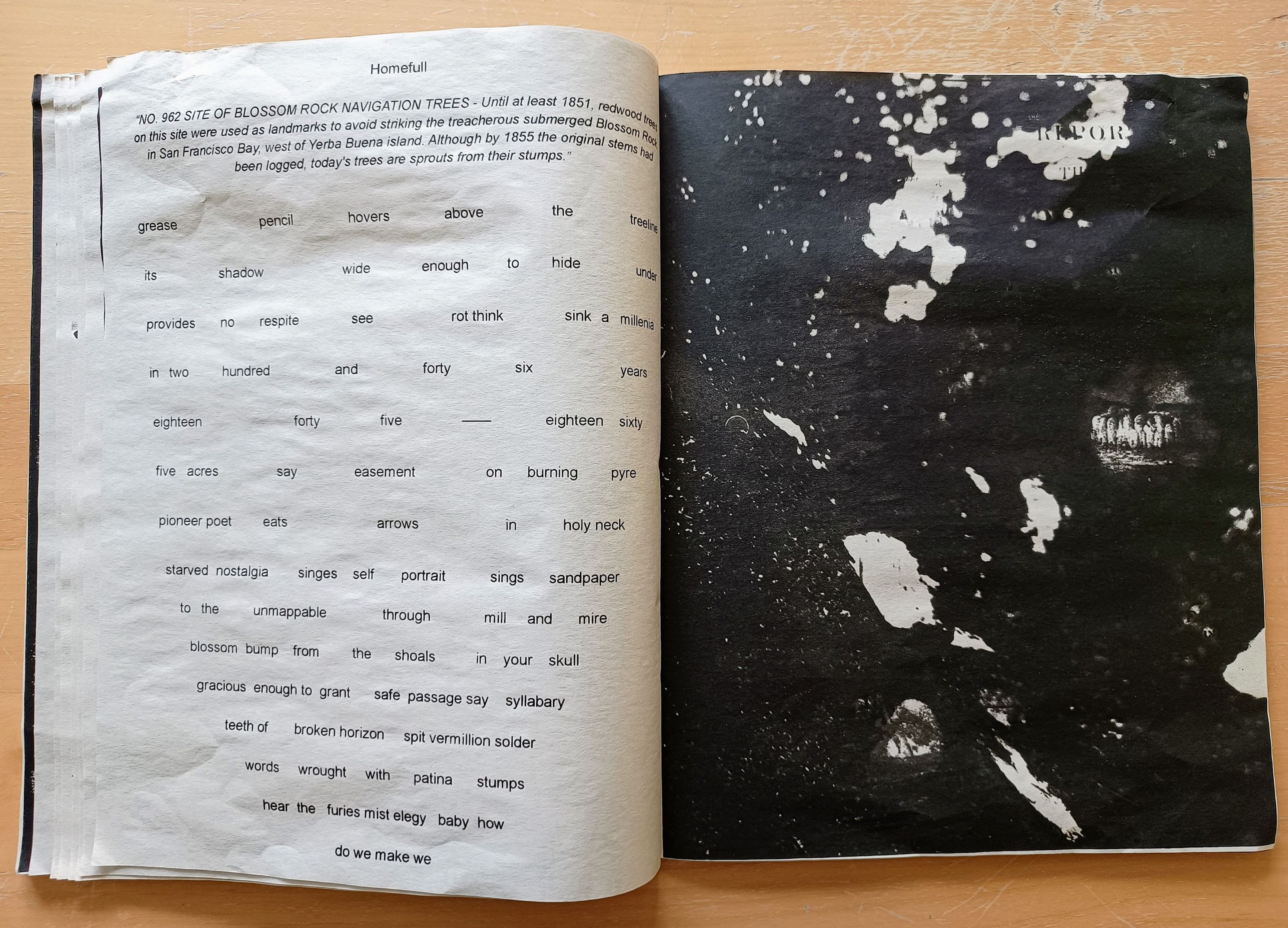 "Let's take a roadtrip – si legge all'inizio del contributo di Sam Seigel – I don't care where or when, I just need to get out of the house". Ecco, come già il primo numero di Tinfoil, questo Junction Box #1 sembra riflettere il desiderio di "uscire di casa", nel senso di fare qualcosa, o di buttare fuori ciò che si ha dentro, senza troppi pensieri o intenzioni. E ancora una volta viene da chiedersi se questa nuova generazione di autori sarà ricordata tra qualche anno come la risposta – o meglio, la reazione – all'establishment del graphic novel. Lo scopriremo (forse) nei prossimi fumetti, perché alcuni di questi lavori sono ancora amatoriali, come lo erano d'altronde tanti dei comix underground degli anni '60 0 '70. Ma sempre meglio il dilettantismo underground che il conformismo mainstream.