E' uscito di recente il primo numero di quella che si annuncia come una nuova lunghissima serie per Simon Hanselmann. L'autore di Megahex ha da sempre flirtato con l'idea della serialità, collegando le vicende dei suoi personaggi nelle maniere più varie e spesso stravaganti, ed è quindi arrivato a sviluppare una vera e propria narrazione a puntate prima con Bad Gateway (il cui seguito, Megg's Coven, è per ora rimandato) e poi con Crisis Zone, pubblicato su Instagram e poi in un volume uscito in Italia per Coconino. You Will Own Nothing and You Will Be Happy è però qualcosa di diverso, dato che nelle note al primo numero Hanselmann presenta la sua nuova creatura come "un lungo e sconclusionato racconto di almeno 20 se non 30 numeri". L'argomento non è certo nuovo, dato che il nome di produzione della serie era Megg, Mogg & Zombies. L'incipit vede Owl tornare a casa trafelato e accendere di corsa la tv, facendo vedere a Megg e Mogg le ultime notizie. Gli scienziati hanno annunciato la diffusione di un nuovo virus, quello degli zombie appunto, tanto che sullo schermo appaiono già le prime vittime dal corpo tumefatto, il volto sfigurato e il vomito che esce dalla bocca. L'unica soluzione è ancora una volta barricarsi in casa, facendo leva sulle scorte di cibo messe da parte da Owl, che a suo parere  permetteranno ai protagonisti di sopravvivere per tre mesi ("La mia paranoia e il mio odio per i poveri stanno decisamente dando i loro frutti in questo momento", afferma in un'inscindibile commistione di terrore e compiacimento). Fino a che qualcosa non va storto…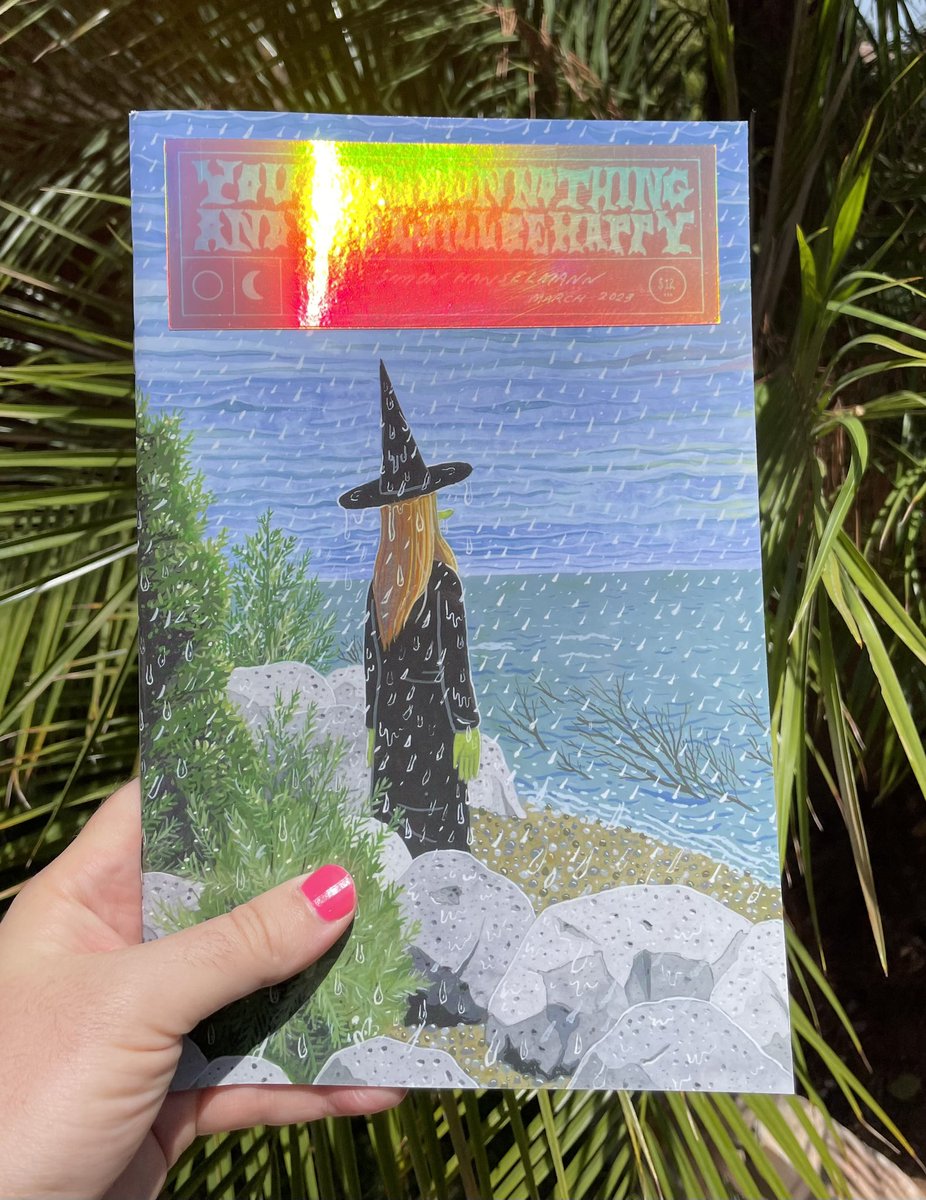 Al di là della trama, ciò che risulta interessante è l'idea di Hanselmann di coinvolgere i suoi personaggi in una storia dal respiro ben diverso rispetto a quanto visto finora, come se fosse un mix tra le solite vicende indotte da droghe, ubriachezza molesta, paranoia e vuoto esistenziale di Megg, Mogg e Owl e l'action alla The Walking Dead. Non a caso l'autore aveva pensato di proporre il fumetto alla Image, decidendo poi di desistere spaventato dall'idea di dover rispondere all'editore a proposito dei contenuti della serie. La scelta dell'autoproduzione è così venuta naturale sia per evitare ogni possibilità di censura che per avere un ritorno economico degno di questo nome. Tutti questi temi sono approfonditi nelle quattro pagine finali dell'albo, che ospitano le note di Hanselmann e una rubrica della posta che servirà nei prossimi numeri per commentare in diretta le vicende dei protagonisti. Sicuramente un elemento in più per seguire You Will Own Nothing and You Will Be Happy, che si rifà in questo senso – come dichiara lo stesso Hanselmann – al modello dell'Hate di Peter Bagge e quindi alle serie anni '90 con una storia principale, qualche breve fumetto di altri artisti (già in cartellone per i prossimi numeri) e una lunga e spesso delirante pagina delle lettere. E sulla quarta di copertina c'è anche un fumetto intitolato What Would You Do at the End of the World? che omaggia l'Eightball di Daniel Clowes.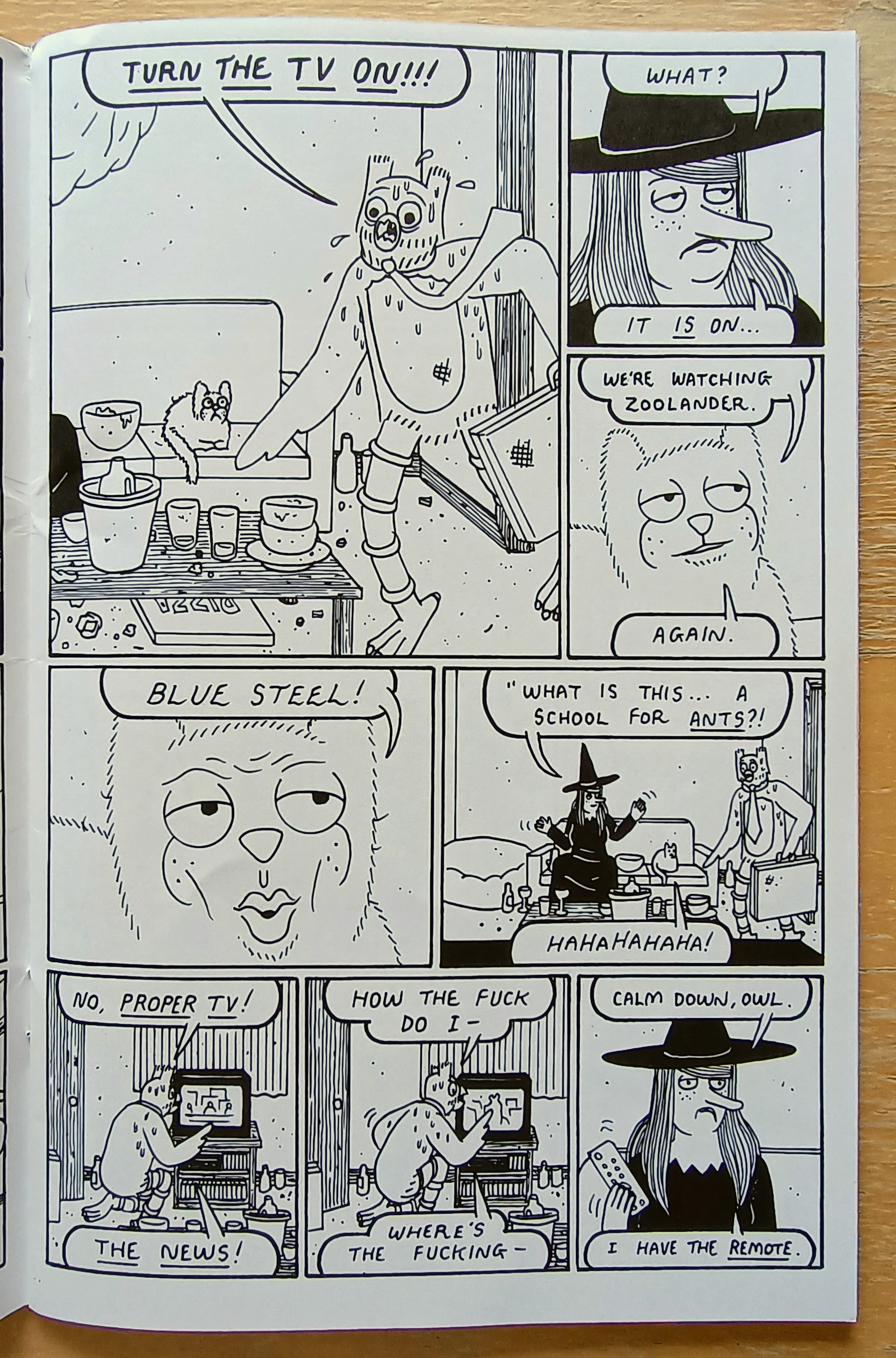 You Will Own Nothing and You Will Be Happy #1 è un albo formato comic book di 48 pagine in bianco e nero. E' stato pubblicato a maggio 2023 in una prima edizione di 2000 copie con ologramma in copertina, al prezzo di 12 dollari. La prima tiratura è andata esaurita ma Hanselmann ha già annunciato una ristampa, senza ologramma e con altri redazionali, stavolta incentrati su fumetti di altri autori e non sulla genesi della serie. I numeri successivi dovrebbero uscire con cadenza quadrimestrale.