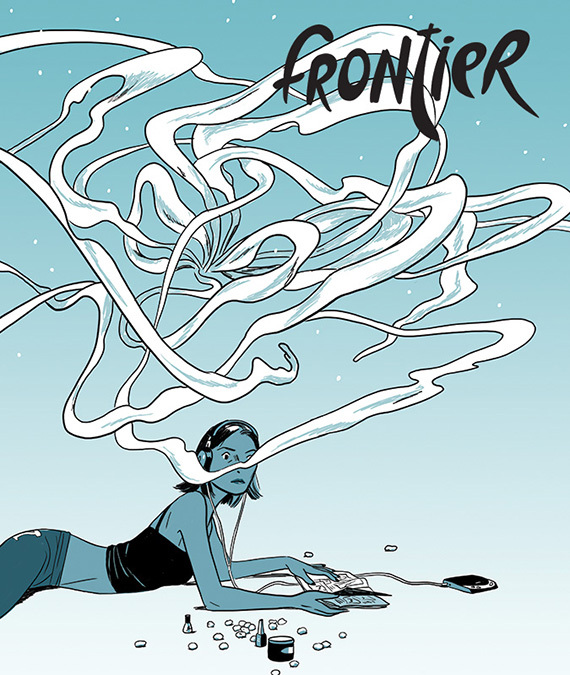 Secondo appuntamento con questa rassegna di notizie, link e segnalazioni varie. Iniziamo dalle novità in casa Youth In Decline. La casa editrice di San Francisco ha da poco pubblicato il settimo numero della serie monografica Frontier, a firma Jillian Tamaki, autrice insieme alla cugina Mariko della pluripremiata graphic novel This One Summer, tradotta da Bao Publishing con il titolo E la chiamano estate. Ancora non ho potuto vederlo di persona, ma la recensione di Alex Hoffman su The Sequential State non fa che incuriosirmi ulteriormente. SexCoven, questo il titolo della storia, è ambientata all'inizio dell'epoca del file sharing e parla di un culto legato a un misterioso file mp3. Intanto sono disponibili le prime immagini dell'ottavo albo di Frontier, firmato dall'italiana Anna Deflorian. E sul blog della casa editrice di Ryan Sands vengono riproposte le interviste agli autori dei precedenti numeri della serie.
A proposito di novità editoriali, diventa sempre più ricca (ed è anche parziale, dato che mancano gran parte dei mini-comics) la lista dei fumetti che debutteranno al Toronto Comic Arts Festival del 9 e 10 maggio. Tra questi Worst Behaviour di Simon Hanselmann, una nuova avventura di circa 50 pagine di Megg, Mogg e Owl, in uscita per la Pigeon Press di Alvin Buenaventura, già editore di In the Garden of Evil di Burns e Killoffer. Intanto Fantagraphics annuncia per l'autunno il seguito del fortunato Megahex. Il nuovo volume si intitola Megg & Mogg in Amsterdam e raccoglie le storie pubblicate su Vice.com. Hanselmann ha parlato di recente dei suoi progetti futuri e del suo processo creativo in un'intervista al magazine Darling Sleeper.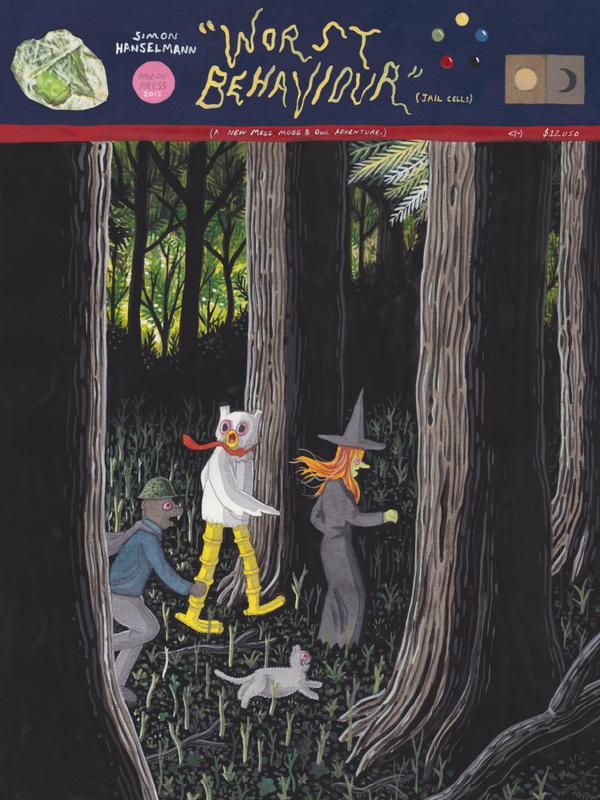 Rimanendo in tema, arrivano finalmente sul canale You Tube della Small Press Expo i video dell'edizione 2014 del festival statunitense, tra cui potete trovare anche quello che riproduce il divertente incontro con Hanselmann, Michael DeForge e Patrick Kyle. Tra gli altri vi segnalo quello con Charles Burns, che parla della sua infanzia e legge alcuni passaggi da Sugar Skull, di prossima uscita per Rizzoli Lizard.
Il nuovo fumetto di Jordan Crane si intitola The Dark Nothing e sarà pubblicato in un'edizione limitata di 200 copie. La storia verrà poi ristampata, in una versione leggermente diversa, sul quinto e voluminoso numero di Uptight, in uscita per Fantagraphics. Per chi non conoscesse Crane, sul sito What Things Do potete leggere alcuni dei suoi fumetti.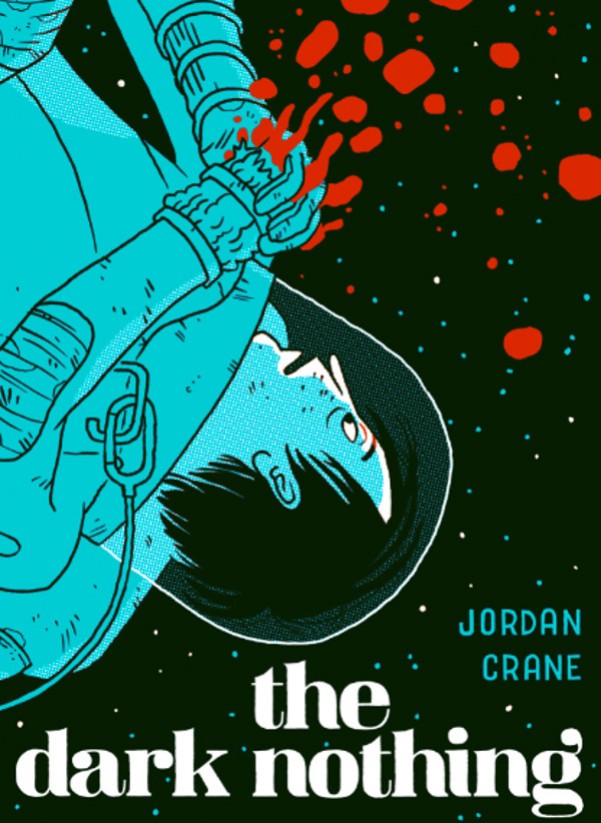 Nel post su Daniel Clowes di qualche giorno fa, dicevo che la scritta "Patience" diffusa come prima immagine del suo nuovo fumetto, in uscita a marzo 2016, sembrava più un invito ai lettori che il titolo del libro. E invece il titolo di questa storia di 180 pagine che avrà come tema il viaggio nel tempo sarà proprio Patience, come ha anticipato lo stesso autore in questa intervista al New York Times. Ieri è arrivato anche l'annuncio ufficiale di Fantagraphics, che ha definito Patience "an indescribable psychedelic science-fiction love story". Intanto l'autore continua a rilasciare interviste, tra cui vi segnalo quella realizzata da Ray Pride per il sito Newcity Lit, che si differenzia dalle altre dato che verte sul rapporto tra l'autore e la sua città di origine, Chicago.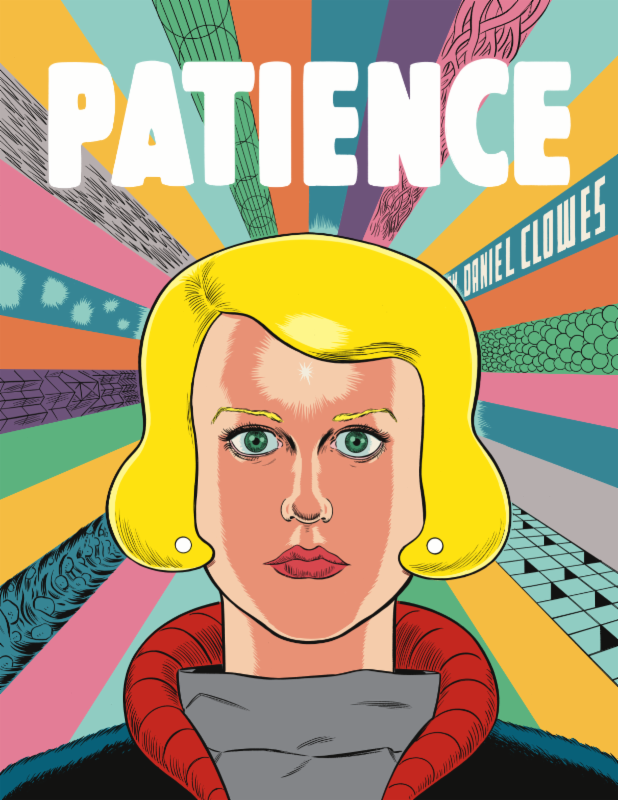 Il sito internet Broken Frontier ha lanciato una campagna Kickstarter per la pubblicazione di una lussuosa antologia di 250 pagine a colori, in formato gigante e copertina rigida. Oltre 40 gli artisti coinvolti, dagli stili più disparati. Tra questi Noah Van Sciver, autore di una storia di 10 pagine su un clown con problemi di rabbia che diventa schiavo degli uomini talpa.
Lo stesso Van Sciver è uno degli autori chiamati da Vice a rileggere i Blobby Boys di Alex Schubert. Tra gli altri Ron Regé Jr., Antoine Cossé, Hellen Jo.
Un Tumblr assolutamente da vedere è quello di Samplerman, di cui potete ammirare un'immagine qui sotto. Per approfondire vi rimando all'intervista su It's Nice That.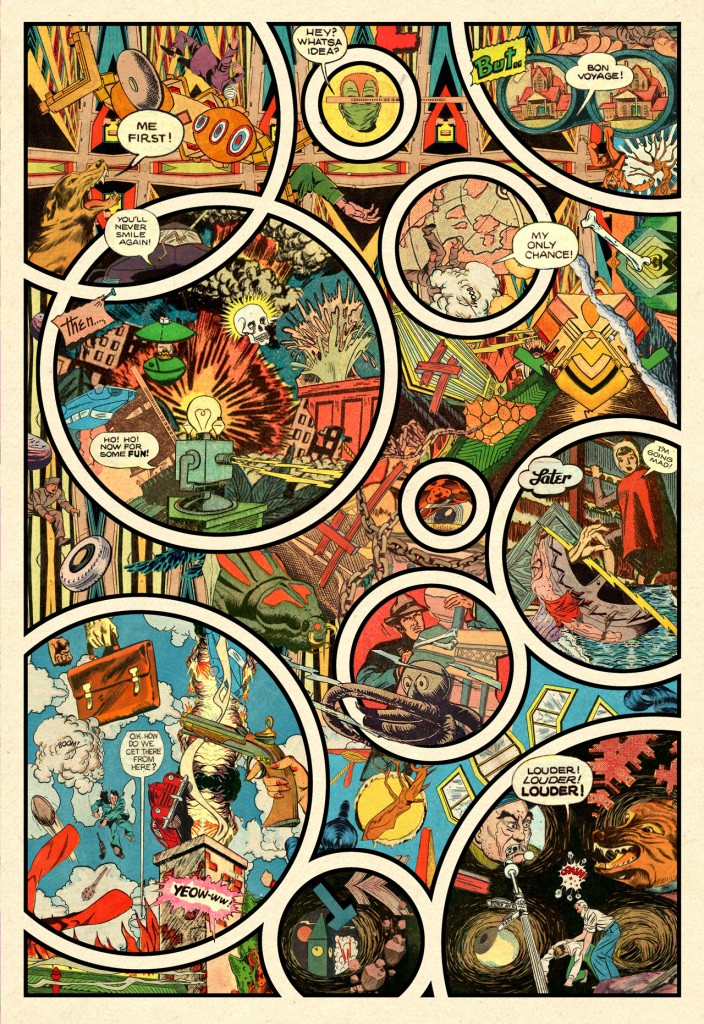 Con l'uscita di Avengers: Age of Ultron, fioccano articoli, immagini e quant'altro in qualche modo legati ai contenuti del film. Una delle proposte migliori è del sempre interessante blog Diversion of the Groovy Kind, che porta con orgoglio il sottotitolo "1970's Comic Books Nostalgia". Sembrerà fuori tono su un sito che si chiama Just Indie Comics, ma non posso fare a meno di consigliarvi questa sequenza di splash page con protagonisti Scarlet, Quicksilver e Visione a firma John e Sal Buscema, Don Heck, Barry Windsor-Smith, Rich Buckler, John Byrne e altri ancora.