Proseguo la mia rassegna dei migliori fumetti del 2015 con dieci titoli provenienti dall'estero. Si tratta in realtà di una prima parte, dato che qui ho selezionato i migliori comic-book, serie e uscite di antologie regolari tra quelli che sono riuscito a leggere. In un prossimo post elencherò invece i migliori libri. L'ordine è sempre alfabetico e non di preferenza.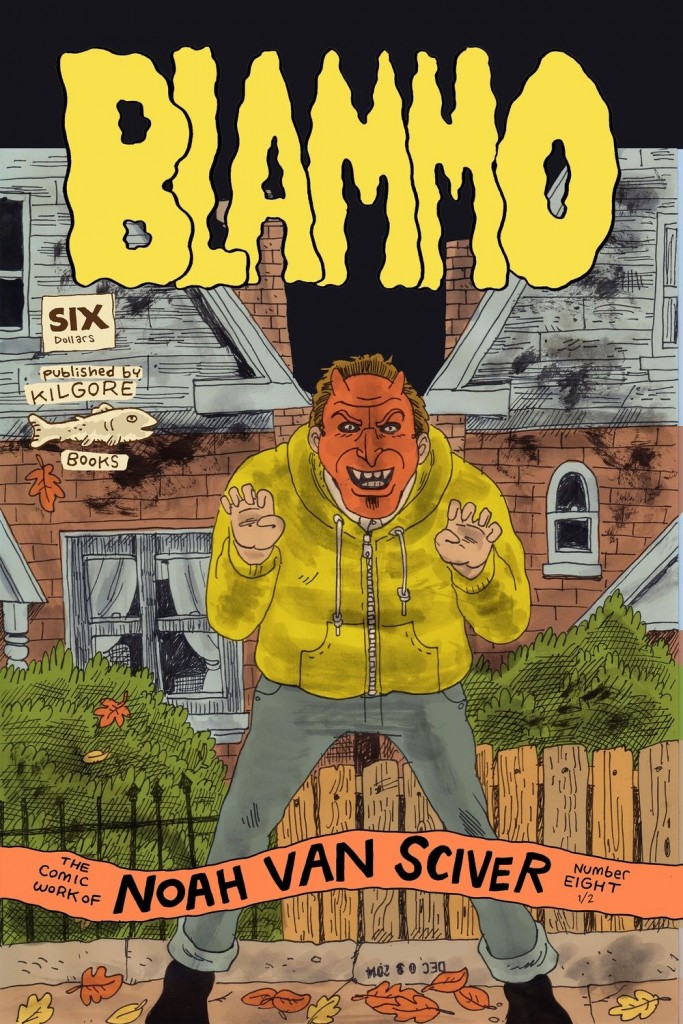 Blammo #8 1/2 di Noah Van Sciver (Kilgore Books) – Summa del Vansciverismo più poliedrico e a tratti bizzarro, l'ottavo numero e mezzo dell'antologico Blammo è l'ideale complemento al Saint Cole uscito in Italia per Coconino. Ne ho parlato qui.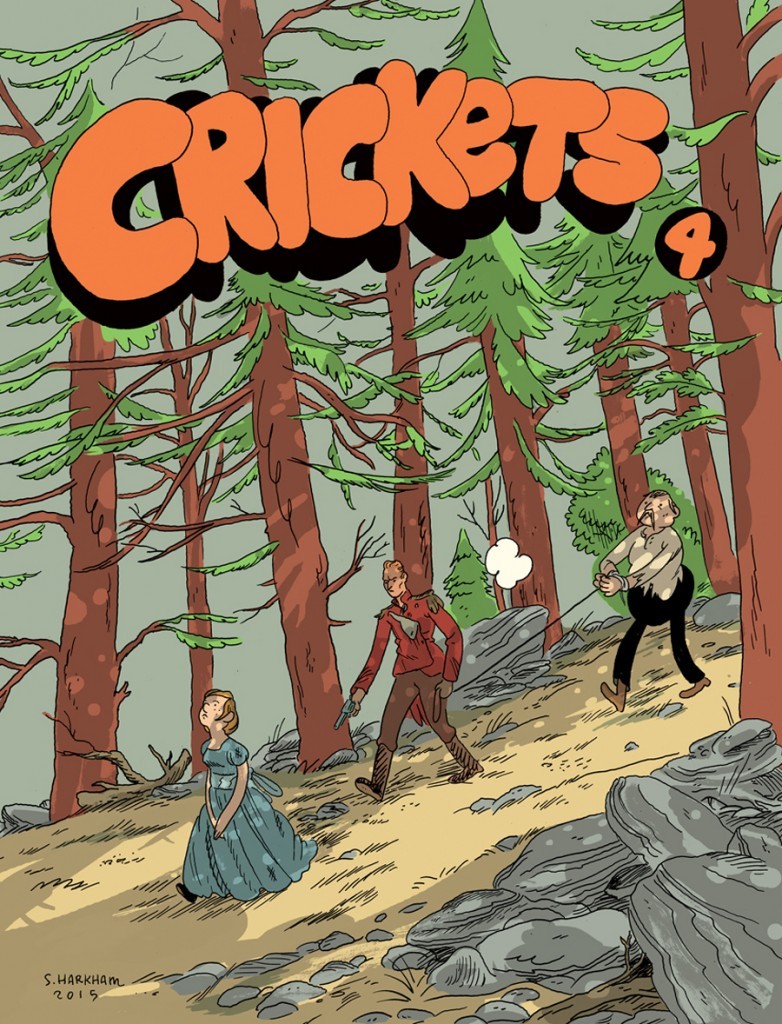 Crickets #4 di Sammy Harkham (autoprodotto) – Ancora non ho ricevuto il quinto numero di Crickets, pubblicato di recente, e sono molto curioso di vedere se Sammy Harkham è riuscito a rimanere ai livelli di questa quarta uscita, che lo vede ai vertici della sua produzione e anche del fumetto contemporaneo. Per ulteriori dettagli vi rimando alla mia recensione.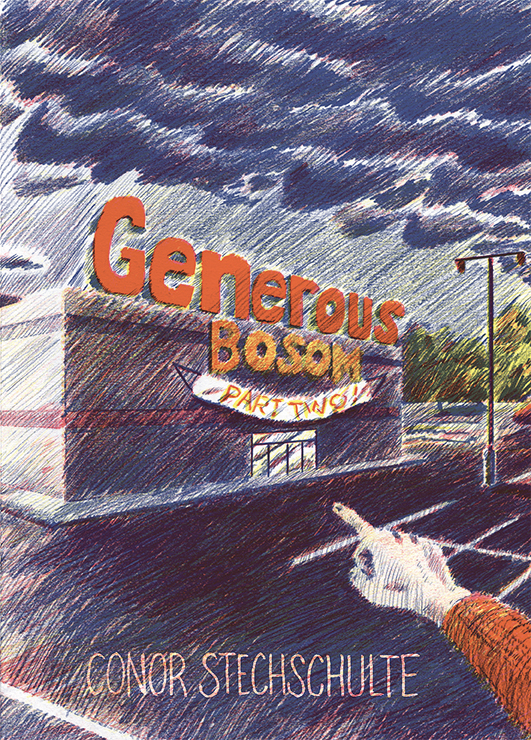 Generous Bosom #2 di Conor Stechschulte (Breakdown Press) – Conor Stechschulte è uno dei più grandi autori di comics dei nostri giorni ma in pochi se ne sono accorti. Sicuramente la notizia è arrivata agli inglesi della Breakdown Press, che hanno fatto uscire di recente il secondo capitolo del suo Generous Bosom. Cercherò di parlarvi dei fumetti di Stechschulte al più presto, ce n'è bisogno.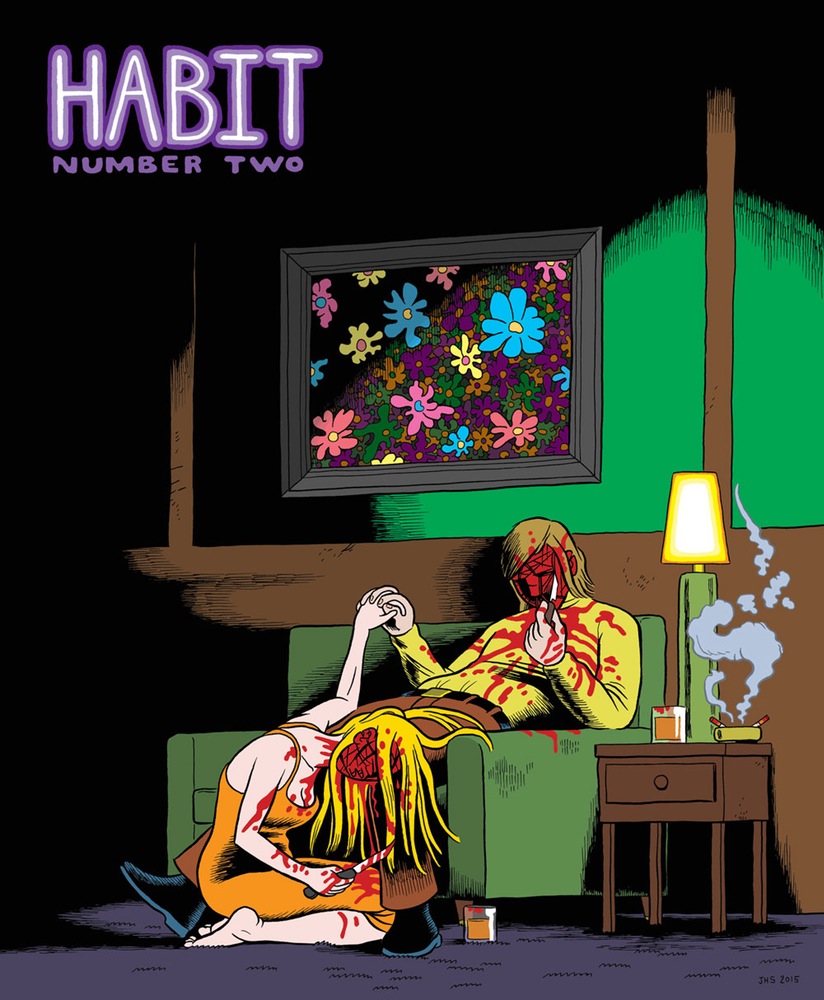 Habit #2 di Josh Simmons e altri (Oily Comics) – Josh Simmons riunisce attorno a sé un interessante team composto da Tom Van Deusen, Eric Reynolds e Ben Horak per raccontare una serie di situazioni ripugnanti ma anche divertenti e paradossali. Un saggio sul tema del buongusto, con l'iniziale The Incident at Owl's Head, interamente a firma Simmons, a rappresentare il vertice della raccolta.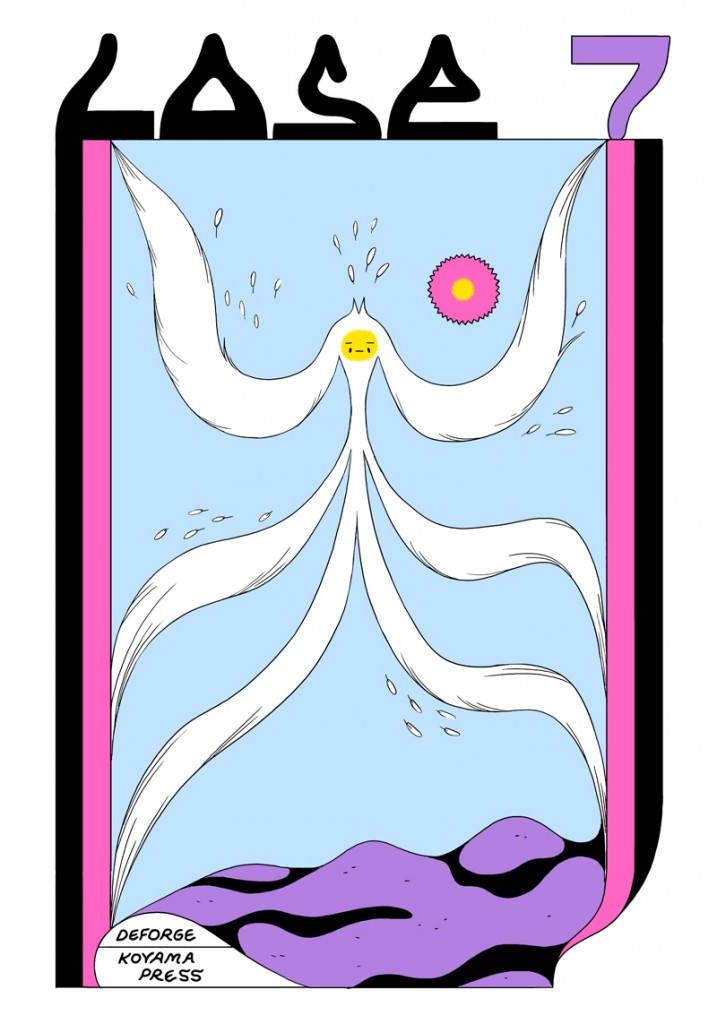 Lose #7 di Michael DeForge (Koyama Press) – Ne ho parlato nella prima e finora unica puntata della rubrica Misunderstanding Comics. DeForge riserva alla serie Lose il meglio di sé, questa volta con una storia di un padre, una figlia e un gemello ritrovato. E a febbraio occhio a Big Kids, in uscita per Drawn and Quarterly.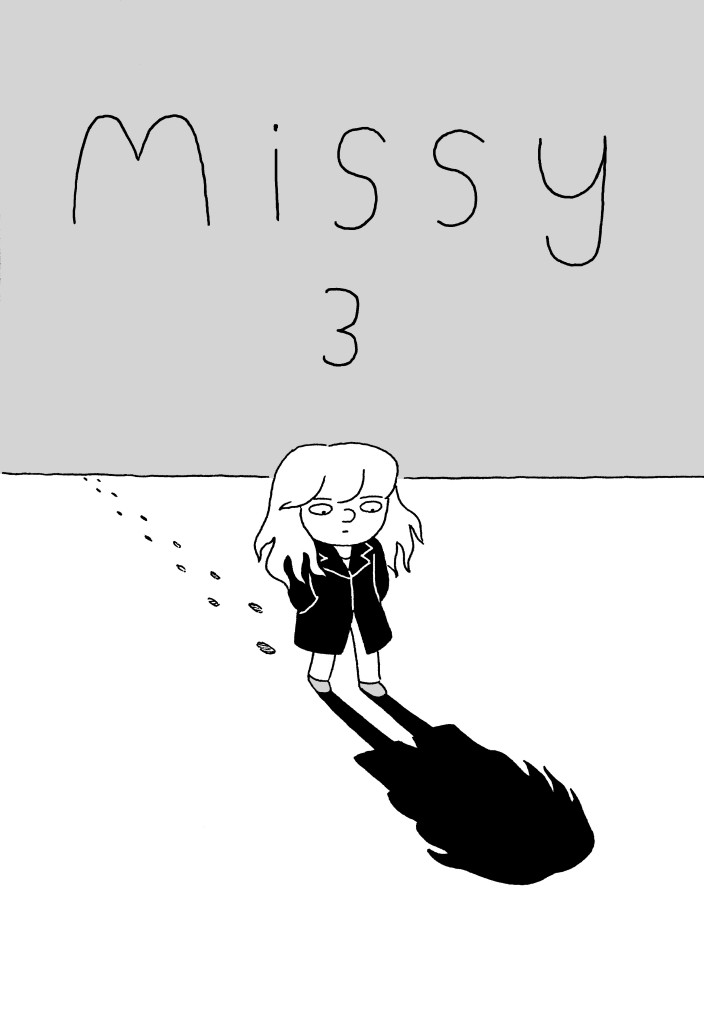 Missy #3 di Daryl Seitchik (autoprodotto) – Il finale catastrofico e visionario del precedente Middle School Missy, di cui dicevo in questo post sui fumetti della SPX 2014, trova degno sviluppo nel nuovo diario a fumetti di Daryl Seitchik. Le storie si fanno sempre più labili per lasciare spazio a un approccio quasi astratto, in cui il tema della solitudine è sviscerato in poche linee e parole. Bello come solo i fumetti apparentemente semplici sanno essere.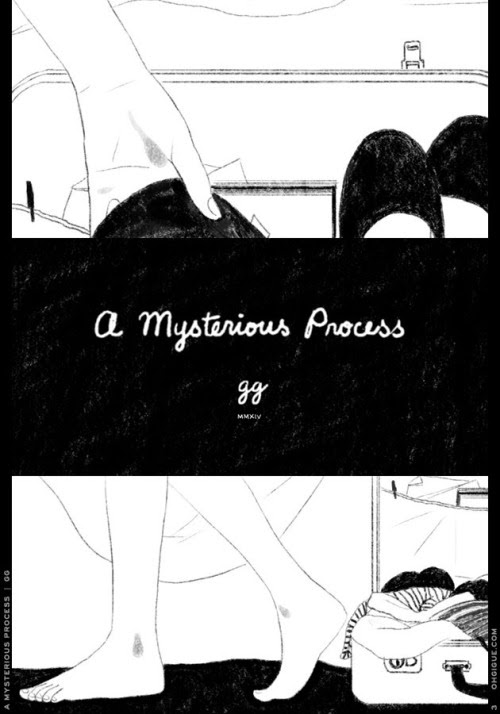 A Mysterious Process di GG (autoprodotto) – Già qui lo avevo definito come uno dei migliori fumetti del 2015, dato che è stato serializzato sul Tumblr Comics Workbook di Frank Santoro a cavallo del 2014 e del 2015, per poi uscire in formato cartaceo nel corso di quest'anno. I fumetti dell'artista conosciuto solo come GG mi fanno uno strano effetto, perché c'è qualcosa di incredibilmente affascinante nelle sue storie ma al tempo stesso un nonsoché di fastidioso (almeno per me). Su A Mysterious Process però non ho dubbi: una storia in cinemascope con tanto di sottotitoli, scura, enigmatica, metaforica, potente. Leggetela on line se non l'avete ancora fatto.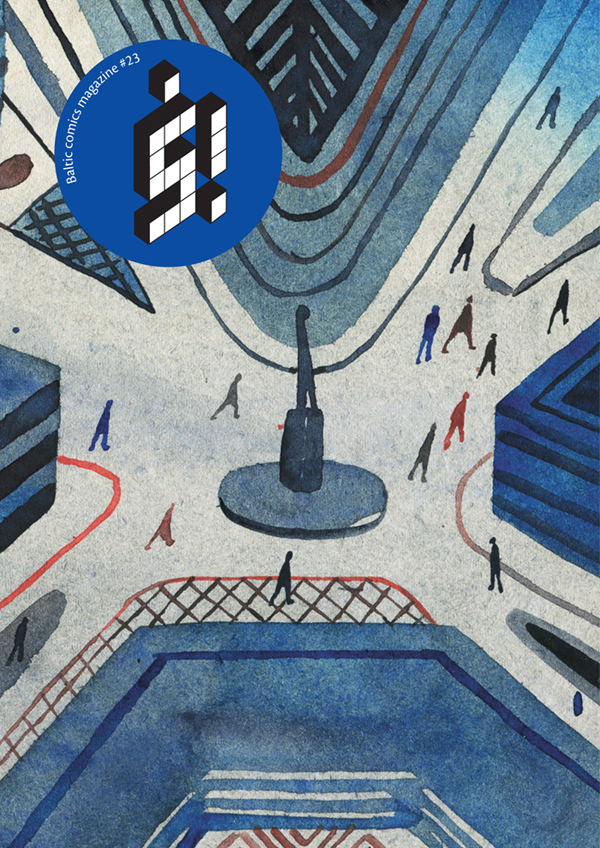 š! #23 (kuš! komikši) – Cambiare a volte fa bene e questo è senz'altro confermato dal numero 23 dell'antologia lettone, che abbandona il formato della storia breve per offrire nelle sue 188 pagine soltanto cinque fumetti, tutti incentrati sulle vittime del nazismo e tutti di autori europei. In più un approfondimento a cura di Ole Frahm, che spiega genesi e sviluppo del progetto, basato su ricerche storiche e workshop con gli artisti. Un particolare plauso va a Paula Bulling e Vuk Palibrk, autori dei due migliori episodi della raccolta.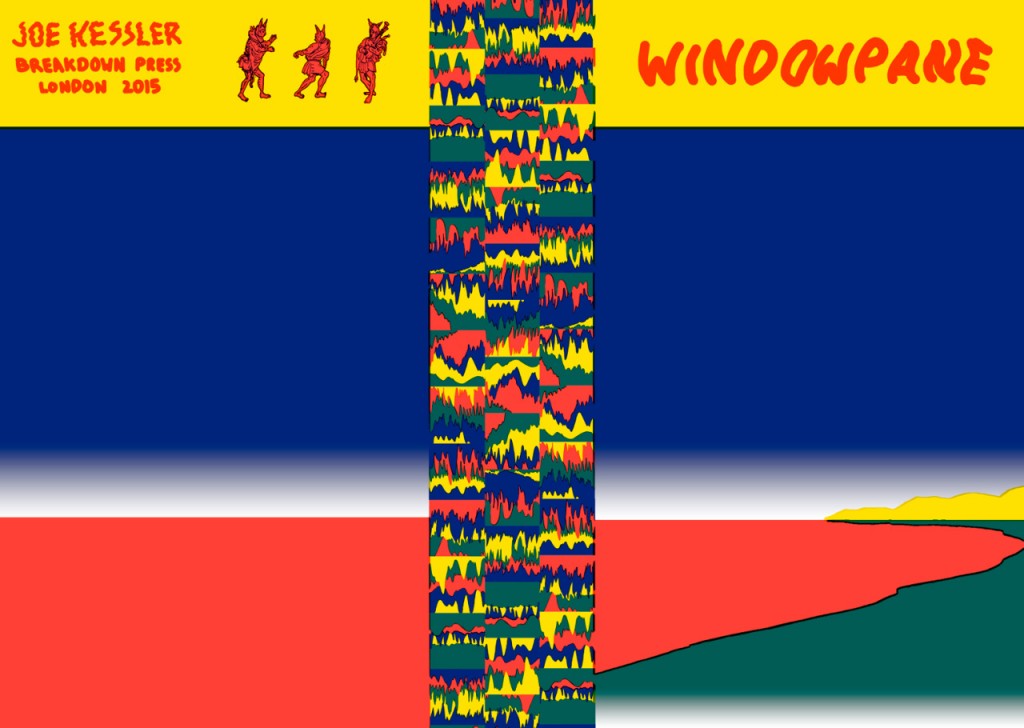 Windowpane #3 di Joe Kessler (Breakdown Press) – In mostra a BilBOlbul, dove la Breakdown Press era ospite d'onore nei panni di Richard Short e dello stesso Joe Kessler, le tavole di Windowpane #3 mostravano i diversi livelli di lavorazione che hanno portato a questa bella stampa in risograph. La storia è la prima parte di una narrazione più lunga ed è straniante sullo stile dei fumetti di Conor Stechschulte.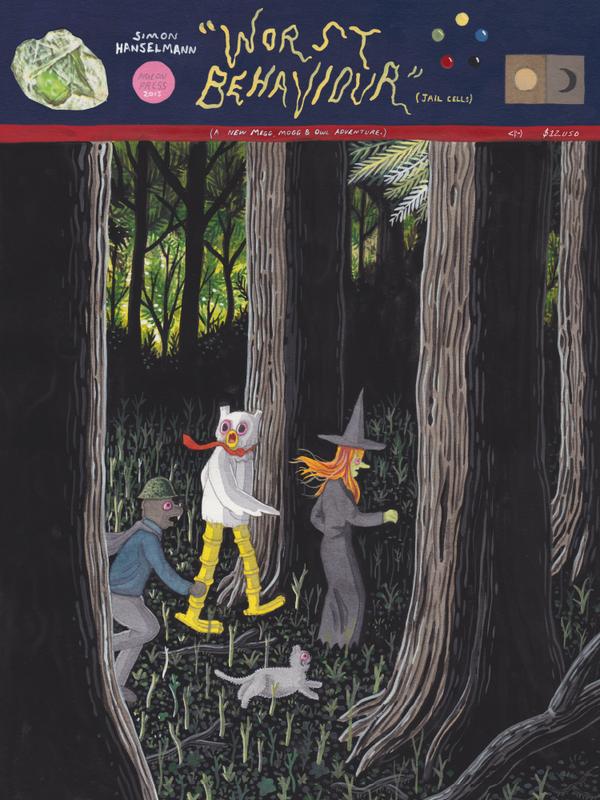 Worst Behavior di Simon Hanselmann (Pigeon Press) – Come sempre senza troppo clamore, la Pigeon Press di Alvin Buenaventura ha fatto uscire questo albetto brossurato contenente la storia più lunga finora di Megg, Mogg e Owl. Le 52 pagine in bianco e blu seguono le solite dinamiche dei fumetti di Hanselmann ma il crescendo di assurdità e nefandezze varie assicura il divertimento.