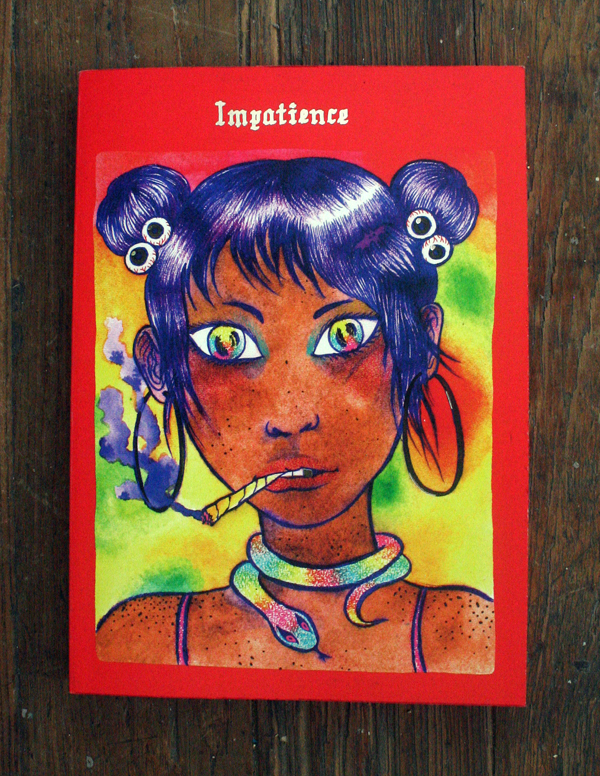 Nonostante i suoi 26 anni, la cartoonist messicana Inés Estrada ha già all'attivo un gran numero di storie a fumetti, di cui è difficile tener traccia dato che sono state pubblicate con vorticosa continuità tra comic book, zine, siti internet e antologie. Ad aiutarci a mettere ordine in questa vasta e variegata produzione ci pensa Impatience, volume di 200 e più pagine che sulle orme del precedente Ojitos Borrosos mette insieme una serie di episodi più o meno brevi realizzati tra il 2012 e il 2016 con l'aggiunta di qualche inedito.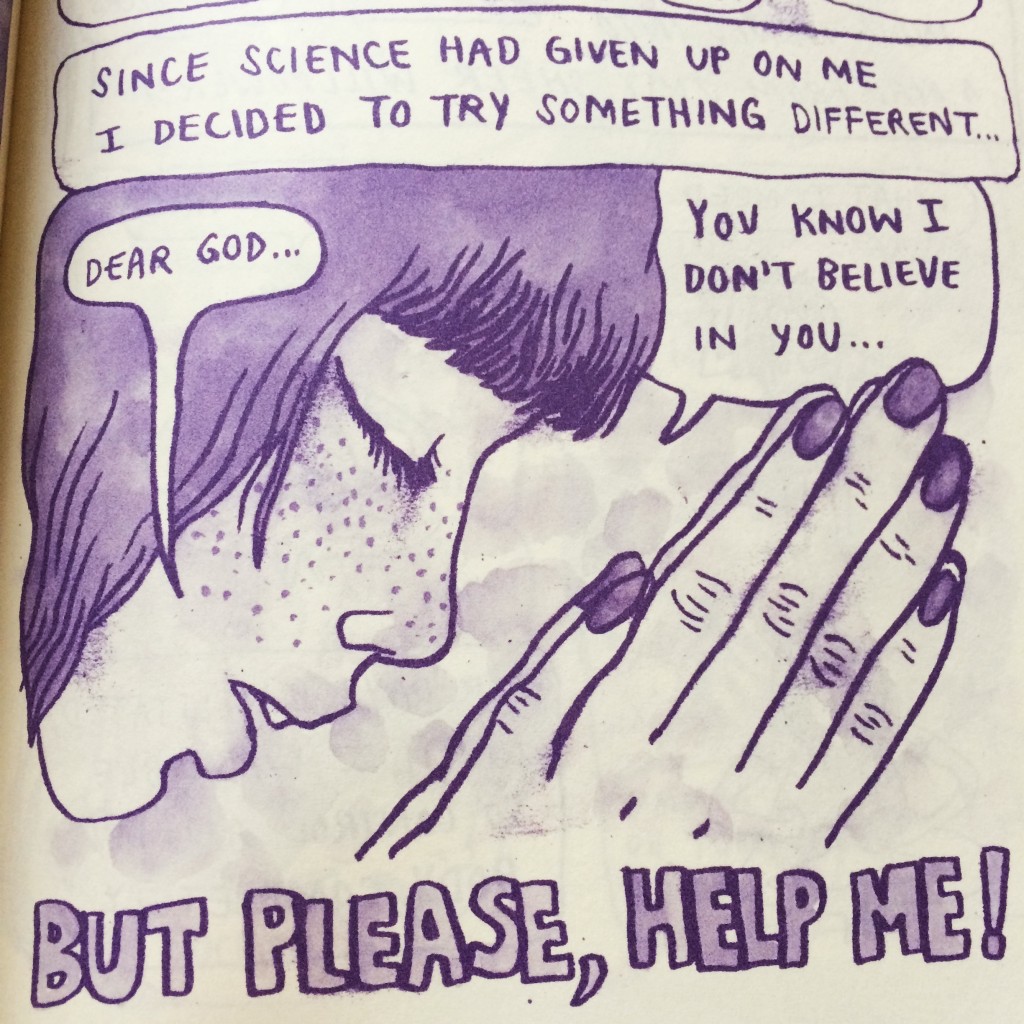 Il volume dà conto della poliedricità della proposta della Estrada, con variazioni sensibili di tono e contenuto tra un fumetto e l'altro, che tuttavia sono sempre facce diverse della stessa medaglia, dato che la poetica dell'autrice è nel complesso già matura e sufficientemente focalizzata. Tra la divertente serie Ghost Girl vista on line su Vice, gli haiku in forma di striscia a fumetti destinati al magazine letterario The Believer e la polifonia di Sindicalismo #89, emergono episodi che si collegano l'uno all'altro e riconducono a temi preponderanti, su tutti il corpo femminile, che l'autrice esplora nel suo rapporto con se stesso, con l'altro sesso, con lo spazio circostante e soprattutto con la natura. Ne sono ottimo esempio il panteismo dell'introduttiva (e splendida) The Multiverse is inside of you e l'altrettanto riuscita Beeing, tratta dal mini kuš! Borrowed Tails, in cui assistiamo a un'autentica palingenesi.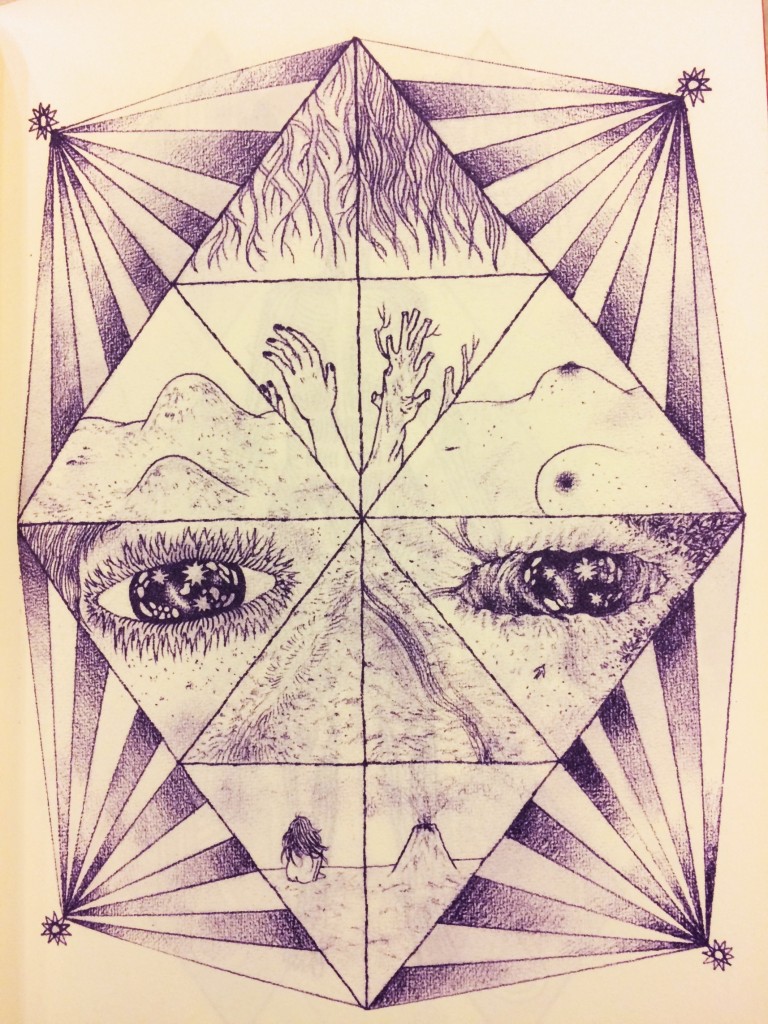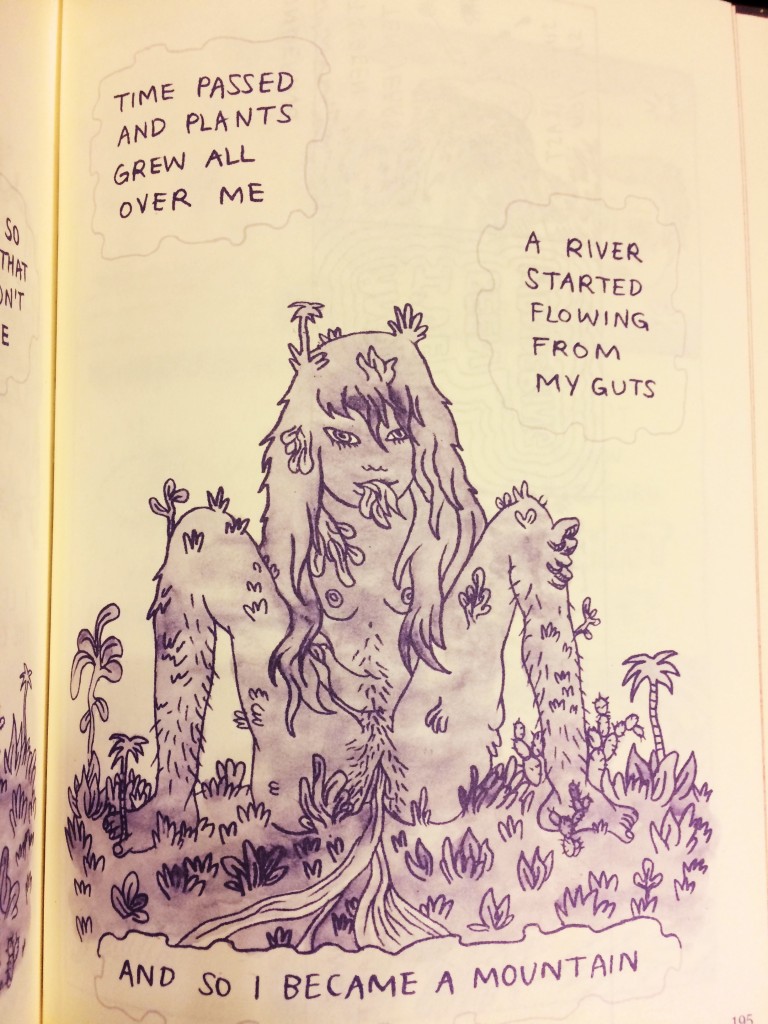 Anche CS, originariamente pubblicata negli Stati Uniti da Sacred Prism, torna sul tema di corpo e natura mostrando un piccolo essere femminile – probabilmente un virus – innamorato del corpo umano che si trova ad abitare, mentre Cenote è un'esplorazione della sessualità che diventa ricerca di se stessi, avventura, visione.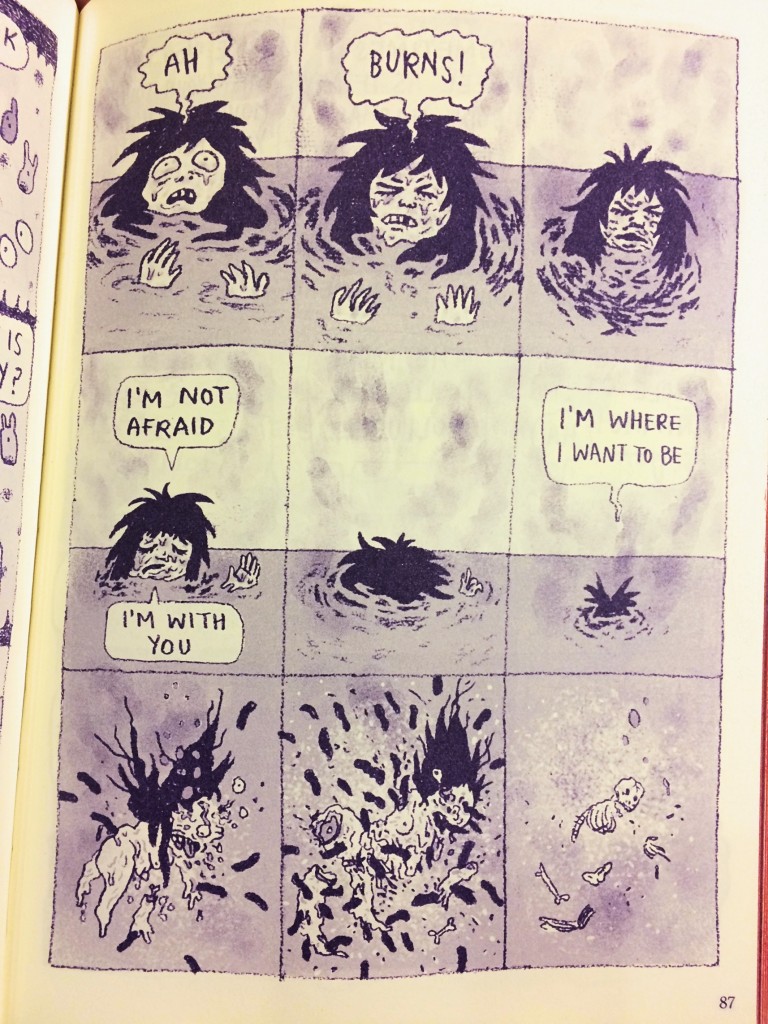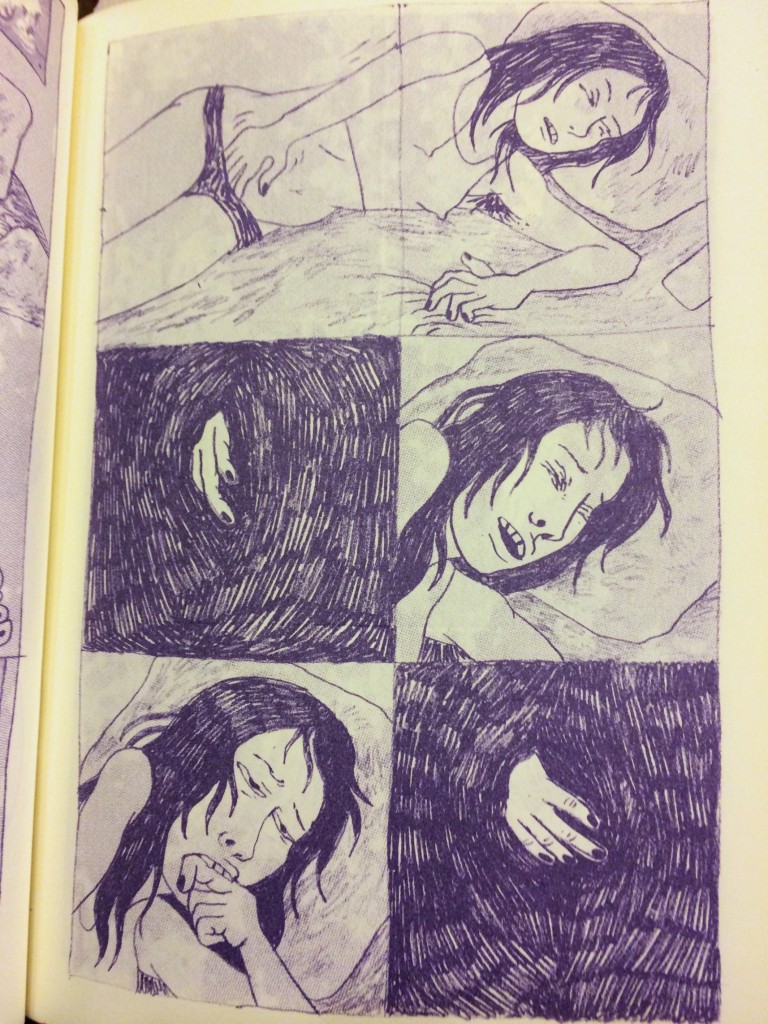 Come detto non è questo l'unico tema di una raccolta variegata e ricca di stimoli contenutistici e anche visivi, basata su un approccio estetico che non ricerca la perfezione ma descrive con piglio underground, e spesso con ironia, il caos emotivo e materiale dei personaggi rappresentati. E infatti tra le immagini ricorrenti del libro ci sono le case e le stanze dei protagonisti, in cui i corpi si confondono tra cibo, bottiglie e oggetti della quotidianità.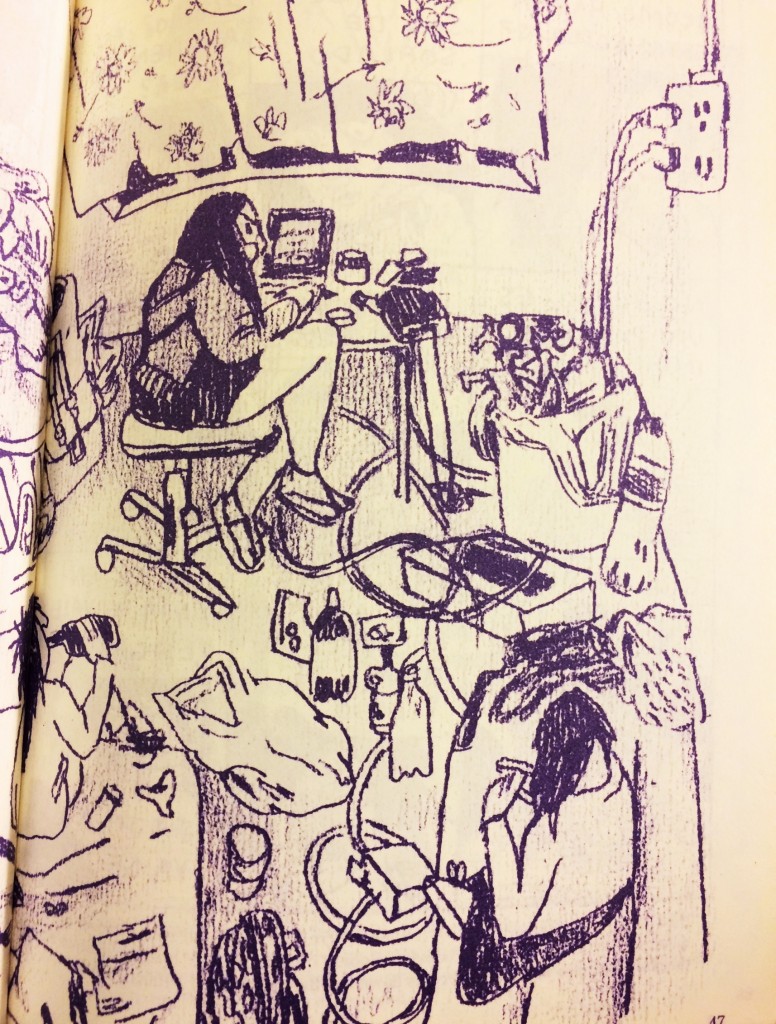 Impatience è un volume di 206 pagine con testi in inglese e spagnolo (con sottotitoli). Autoprodotto, formato 15×20 cm, è stampato con inchiostro viola su carta opaca e copertina rossa con dettagli metallici. Qualche copia è ancora disponibile nel negozio on line di Just Indie Comics.