La terza edizione del Just Indie Comics Buyers Club si apre con il primo numero di Now, l'antologia pubblicata da Fantagraphics che al suo debutto mette insieme il meglio del fumetto americano e non solo, con sostanziosi contributi di autori come Eleanor Davis, Dash Shaw, J.C. Menu, Noah Van Sciver, Tommi Parrish, Daria Tessler, Malachi Ward & Matt Sheean, Antoine Cossé e fugaci apparizioni di fuoriclasse come Sammy Harkham e Gabrielle Bell. "Voglio realizzare un'antologia che sembri invitante per un lettore occasionale di fumetti ma che al tempo stesso lo sfidi man mano che va più a fondo – scrive l'editor Eric Reynolds nell'introduzione – Voglio promuovere un revival della storia breve nell'era dei graphic novel. Voglio dare spazio a una raccolta di cartoonist e di fumetti più eterogenea possibile, una che fornisca un ampio spettro di ciò che il medium è in grado di offrire". Una missione, questa, che è facilmente assimilabile a quella del Buyers Club, ossia dare diffusione a segni, storie, stili e generi che si vedono poco in Italia, favorendo il buon vecchio comic book, o anche l'antologia appunto, rispetto al più inflazionato formato del graphic novel.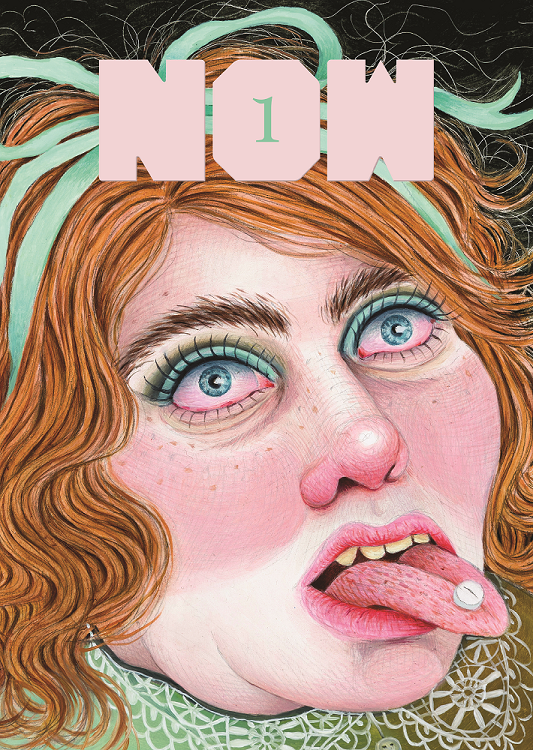 Per chi ancora non lo sapesse, il Just Indie Comics Buyers Club è un abbonamento che ho lanciato nel 2016 per sostenere il negozio on line in cui distribuisco materiale americano difficilmente reperibile in Europa, oltre che vari prodotti italiani ed europei di case editrici e micro-realtà a me affini. La formula è la stessa degli anni passati e dunque mi limito a ribadire quanto già detto. Chi aderirà entro il prossimo 10 gennaio riceverà uno o due fumetti ogni tre mesi, a seconda della tipologia di abbonamento scelto, e avrà inoltre diritto a uno sconto del 10% su tutto il materiale ordinato dal sito nel corso del 2018 tramite un apposito codice promozionale che verrà comunicato via mail. La prima spedizione sarà a gennaio, le successive ad aprile, luglio e ottobre. I fumetti saranno per lo più americani, a volte europei, ma sempre e comunque in lingua inglese. Come accennato, esistono due soluzioni per aderire al Just Indie Comics Buyers Club. La prima, quella più economica, viene 40 euro e dà diritto a ricevere un albo a trimestre, spese di spedizione tramite piego di libri ordinario incluse. La seconda, che invece è la versione estesa dell'abbonamento, consentirà di avere in ogni invio due fumetti, per un totale di otto albi annui, e costa 70 euro, con la spedizione sempre inclusa. Se invece della spedizione ordinaria preferite quella tracciata tramite raccomandata, basta segnalarlo al momento del checkout dell'ordine, anche se chiaramente ci sarà un surplus da pagare.
Come lo scorso anno, i fumetti della formula Small saranno uguali per tutti e verranno annunciati e presentati sul sito. I sottoscrittori Large avranno lo stesso fumetto degli Small più un altro che potrà variare da abbonato ad abbonato. Potrete trovare degli spillati di piccolo o grande formato, volumi, volumetti, antologie, tabloid e così via, pubblicati da piccole case editrici indipendenti o autoprodotti. E ovviamente sono aperto a vostri suggerimenti, richieste e idee di ogni tipo o quasi.
Per farvi capire qual è il materiale che vi aspetta se decidete di entrare nel club, ecco il dettaglio dei fumetti inviati durante questo 2017. Blammo #9 di Noah Van Sciver, Get Out Your Hankies di Gabrielle Bell, Our Mother di Luke Howard e i mini kuš! #55-58 a firma GG, Andrés Magán, Evangelos Androutsopoulos e Patrick Kyle sono stati gli albi spediti a tutti. Quelli variabili per gli abbonati formato Large sono stati invece Harold di Antoine Cossé, Hellbound Lifestyle di Alabaster Pizzo e Kaeleigh Forsyth, King-Cat #77 di John Porcellino, l'antologia The Black Hood, Lovers in the Garden di Anya Davidson, Dark Tomato di Sakura Maku, Space Basket di Jonathan Petersen, Tintering di Conor Stechschulte, World in the Forcefield di Alexander Tucker, Freddy Stories di Melissa Mendes, Libby's Dad di Eleanor Davis, Port Stanley di Steven Gilbert, Face Man di Clara Bessijelle.
Qui sotto trovate i link per abbonarvi. Ripeto, se vi interessa affrettatevi perché sarà possibile aderire SOLTANTO FINO AL 10/01/2018. L'offerta con queste modalità è valida per i soli residenti in Italia, se invece siete residenti all'estero e siete interessati potete contattarmi a justindiecomics [at] gmail [dot] com e vedrò cosa si può fare.
JUST INDIE COMICS BUYERS CLUB LARGE