La rilettura del fumetto di supereroi in chiave underground e spesso satirica è un filone che ha sempre trovato spazio nella scena alternativa statunitense, cosa piuttosto scontata vista la rilevanza culturale, simbolica ed economica delle produzioni Marvel e Dc Comics oltreoceano. Al tempo stesso, soprattutto dalla metà degli anni '80, si è sviluppata la tendenza a rielaborare con un approccio problematico e spesso sin troppo drammatico la figura del supereroe, a partire da due pietre miliari che ovviamente non vi devo ricordare io ma che cito giusto per chi è capitato su questo sito mentre cercava informazioni sui comici indiani, ossia The Dark Knight Returns di Frank Miller e il Watchmen di Alan Moore e Dave Gibbons. Proprio all'incrocio di queste due tendenze, una satirica l'altra iperrealistica, si pone Twilight of the Bat, un albetto di 20 pagine realizzato dal Josh Simmons di Black River, che qui pensa alla storia, e da Patrick Keck, autore invece dei disegni, e pubblicato alla fine dello scorso anno dalla casa editrice e tipografia di Seattle Cold Cube Press. E che ho ingiustamente omesso dalla mia classifica di fine anno, ma solo perché mi è arrivato troppo tardi, quando il 2017 era già bello che finito.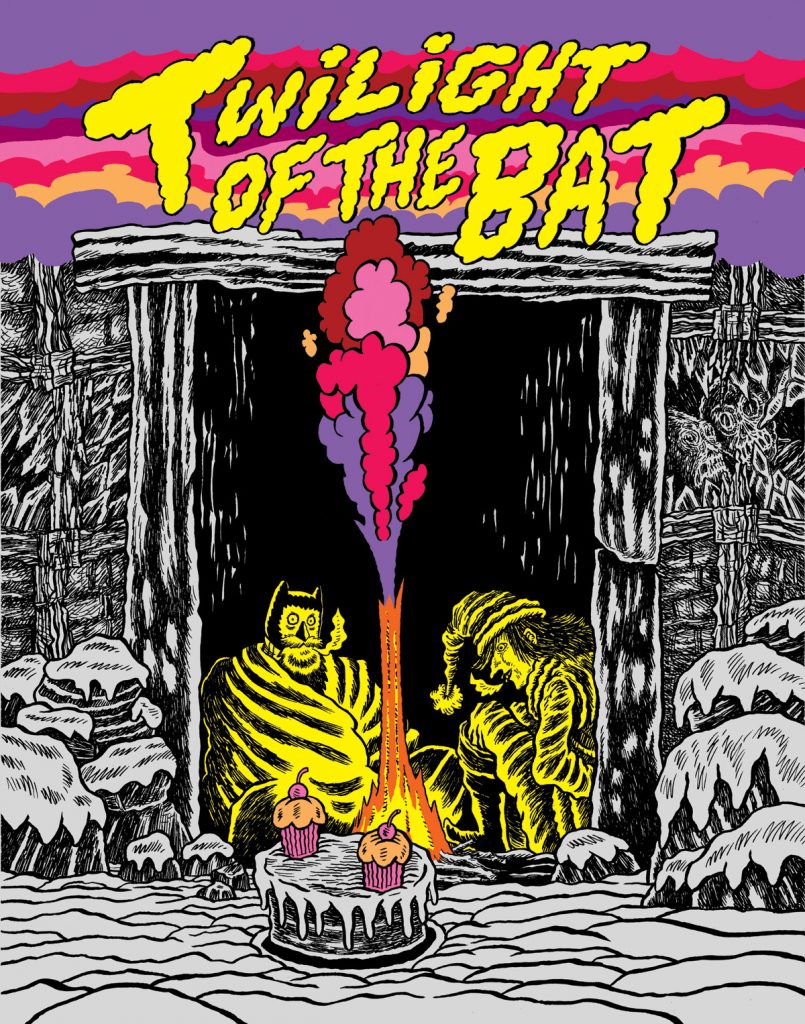 Per essere più specifici Twilight of the Bat si posiziona esattamente all'incrocio tra esperimenti come Coober Skeber #2, albo del 1997 targato Highwater Books in cui autori come Mat Brinkman, Brian Chippendale e Ron Regè Jr. rileggevano in un bianco e nero lontanissimo dai colori sparati dei comic-book i supereroi (Marvel in quel caso), e l'approccio problematico alla figura dell'uomo pipistrello che è stato ben sviscerato nel già citato Dark Knight di Miller, in The Killing Joke di Moore e Bolland e nell'Arkham Asylum di Grant Morrison e Dave McKean. Proprio questo sincretismo è la forza dell'albo, in sostanza un Elseworld non autorizzato capace in 20 pagine di suggestionare il lettore come capita davvero raramente, soprattutto se si tratta di un lettore come me, cresciuto con i fumetti di supereroi classici per poi passare a quelli più maturi e quindi spostarsi progressivamente verso territori completamente diversi. In un albo come Twilight of the Bat c'è tutto quello che mi è sempre piaciuto di più e soprattutto ciò che mi piace trovare oggi nei fumetti di genere, ossia un approccio alla materia consapevole, maturo, che pone delle domande ma che è anche divertente, satirico, dissacratorio e mai troppo serioso o drammatico.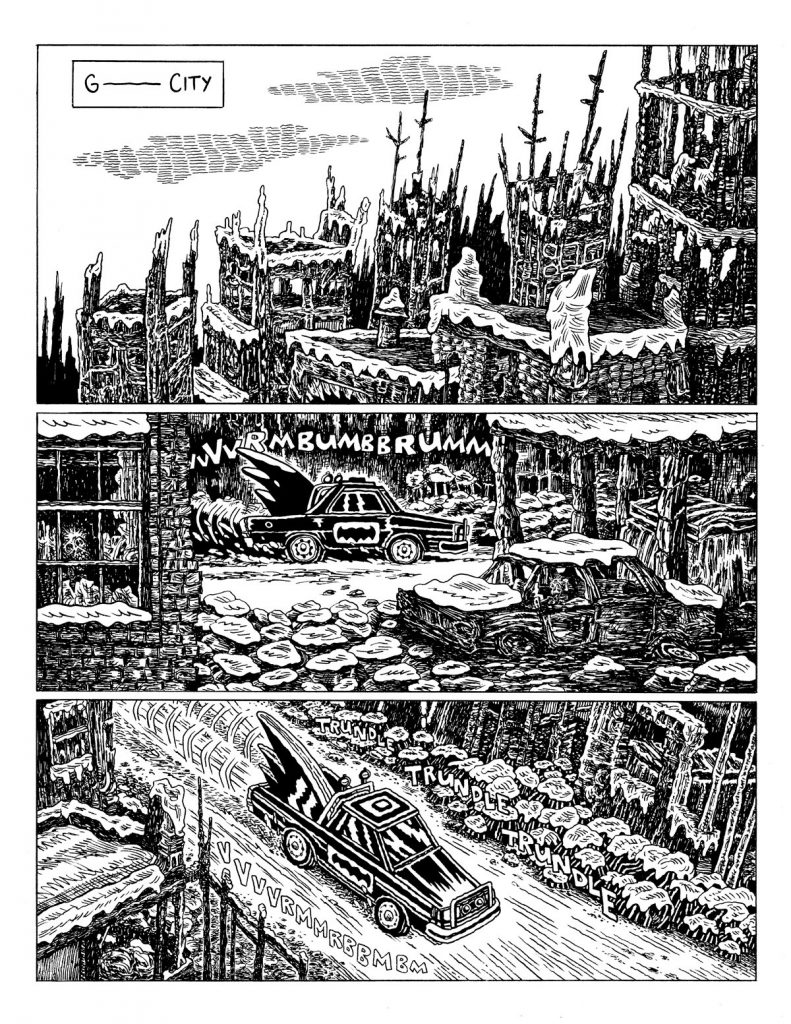 Ma veniamo all'albo vero e proprio, partendo innanzitutto dal titolo, che sembra rimandare vagamente a Twilight of the Superheroes, la sceneggiatura di Alan Moore mai realizzata, e più direttamente allo stesso Mark of the Bat, un altro bootleg di Simmons (lì sia ai testi che ai disegni) sulla figura dell'uomo pipistrello. L'ambientazione è post-apocalittica, quasi un'autocitazione dell'autore al suo Black River, con un Batman ancor più vecchio di quello di The Dark Knight, ridotto a un barbone che passa le notti al freddo senza sapere cosa fare della sua vita. Suo solo compagno è il nemico per eccellenza, qui ribattezzato Joke Man, forse l'unica altra persona rimasta viva sulla terra. Batman gli dice di aver girato per mesi dopo le non meglio definite esplosioni che hanno ridotto G—— City e dintorni (o il mondo intero?) a brandelli e di non aver incontrato nessuno, e a un certo punto realizza "Everyone's dead… Everyone except you and me", con il Joker che gli mette una mano sulla guancia e lo bacia chiosando "We're the luckiest boys in the world". Ma il vecchio Bruce non si arrende e cerca disperatamente altri segni di vita, soprattutto quando una mattina trova vicino al suo giaciglio dei cupcake lasciati da non si sa bene chi, evento che accoglie con un entusiasmo persino eccessivo. Da lì in poi si sviluppano una serie di situazioni paradossali tra i due protagonisti, che includono sarcasmo, balletti, botte, amputazioni e merda. Ovviamente non vi anticipo il finale, perché vale la pena leggerlo, come vale la pena godersi i disegni di Keck, in un bianco e nero denso e a tratti suggestivo nella rappresentazione della Gotham apocalittica, mentre la padronanza delle espressioni facciali aggiunge verve satirica e assicura grosse risate. E tuttavia alla fine rimane una sensazione di amarezza, forse perché, pur nell'irrealtà dei personaggi, dei luoghi e delle situazioni, non è poi così difficile identificarsi con la disperazione esistenziale di quel Batman lì.