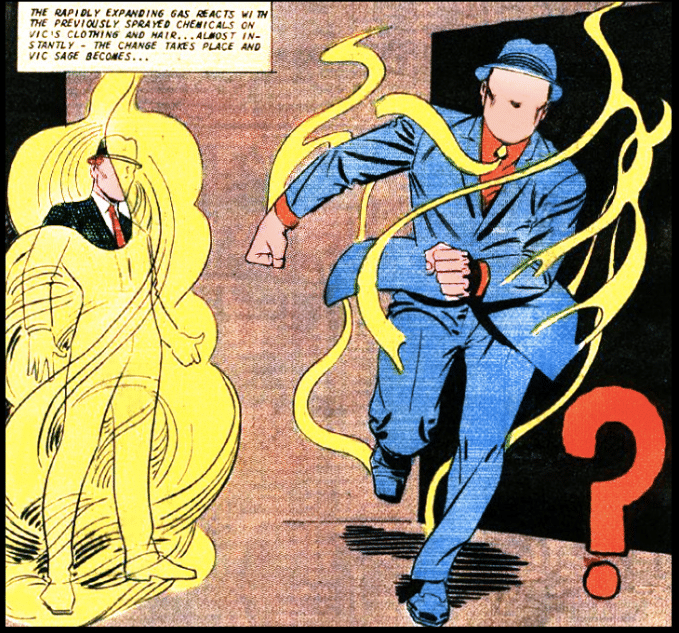 20 Questions with Cartoonists era il titolo di un blog attivo tra il 2008 e il 2010 a cura del fumettista, critico ed editore Austin English, di cui ho parlato più volte su queste pagine per il suo lavoro con l'etichetta editoriale e distribuzione Domino Books. Lo stesso English ha adesso ripreso la sua vecchia idea rilanciandola sul sito di The Comics Journal, in un articolo pubblicato qualche giorno fa all'interno della rubrica 10 Cent Museum. L'idea, appunto: smontare alcune credenze su come fare "correttamente" fumetto, presentando l'opera di artisti diversi nell'ambito dello stesso sistema. Secondo English fare le stesse domande ad artisti totalmente diversi è il modo perfetto per mostrare le molte strade che portano alla realizzazione di un fumetto, smentendo il credo, ancora prevalente, che il processo creativo abbia delle regole precise e uniformi. Insomma, si tratta di utilizzare un questionario uguale per tutti per dimostrare che nel fumetto non esiste un metodo omogeneo e oggettivo.
Un concetto che potrebbe essere un manifesto, dato che Just Indie Comics ha cercato sempre più di proporre materiale diverso, fuori dagli schemi, andando contro il suo stesso nome e uscendo pian piano dai meandri dell'indie, ormai sdoganato e diventato "norma", per guardare ad artisti che facevano della spontaneità, della ricerca e della diversità in genere la propria ragion d'essere. E' con questo spirito che si apre, speriamo, una nuova stagione per Just Indie Comics, che da oggi ritorna al formato blog, un po' da dove si era partiti ormai 5 anni fa dalle pagine di Blogspot, la stessa piattaforma dove trovava spazio la prima versione di 20 Questions with Cartoonists. In realtà non cambia molto nella forma, dato che l'aspetto grafico è sempre più essenziale che mai, ma spero cambi qualcosa nei contenuti, che vorrei riportare a una frequenza maggiore di un articolo ogni due mesi o giù di lì. Per fare questo va da sé che i post dovranno essere più rapidi, veloci, leggeri, proprio come erano all'inizio. Addio approfondite analisi di fumetti, se mai ne ho fatte? Forse sì, forse no, anche perché cambio idea con estrema facilità su quello che vorrei o non vorrei fare. Per ora l'intenzione sarebbe fare più segnalazioni che recensioni, svincolarmi dall'attualità per guardare ogni tanto al passato, offrire spunti e non approfondimenti, scrivere con un approccio magari non da "buona la prima" ma quasi. Rileggevo ultimamente, mentre pensavo a cosa fare di questo sito – indubbiamente entrato in una fase di stallo – i post scritti agli esordi e mi sembravano migliori di quelle recenti. E riflettevo anche sul fatto di come certi contenuti brevi siano ormai soltanto appannaggio di Facebook o dei social del momento, che sicuramente hanno un'utilità pratica per quanto riguarda la promozione di contenuti, eventi e via dicendo ma che non possono essere l'unico veicolo di scambio di informazioni e cultura, né l'unico luogo di condivisione.
Ritornando all'articolo di The Comics Journal, se potete dateci un'occhiata: contiene interviste ad autori "consigliati da Just Indie Comics" come Alabaster Pizzo, August Lipp, Inés Estrada, Alex Graham. Tra le tante ci sono domande su questioni tecniche che parecchio possono interessare fumettisti e aspiranti tali, oltreché quesiti che nessuno ha mai il coraggio di fare, come per esempio il numero otto: "Fai fumetti per vivere? Se no, come ti mantieni e come ciò si relaziona al tuo processo creativo?". Le risposte sono spesso interessanti, anche se qualcuno riesce comunque a fare il vago. E anche la domanda numero 16, ossia "Ti senti in qualche modo legato ad artisti del passato come Steve Ditko e Jack Kirby, o consideri il loro mondo del tutto estraneo?", riserva qualche bella sorpresa, con la Graham che ammette: "Onestamente, non so nemmeno chi siano queste persone". Se poi vi va anche di recuperare il vecchio Blogspot di 20 Questions with Cartoonists, vi troverete le risposte d'epoca di autori come Brandon Graham, Sammy Harkham, Zak Sally, John Porcellino, Dash Shaw e tanti altri.