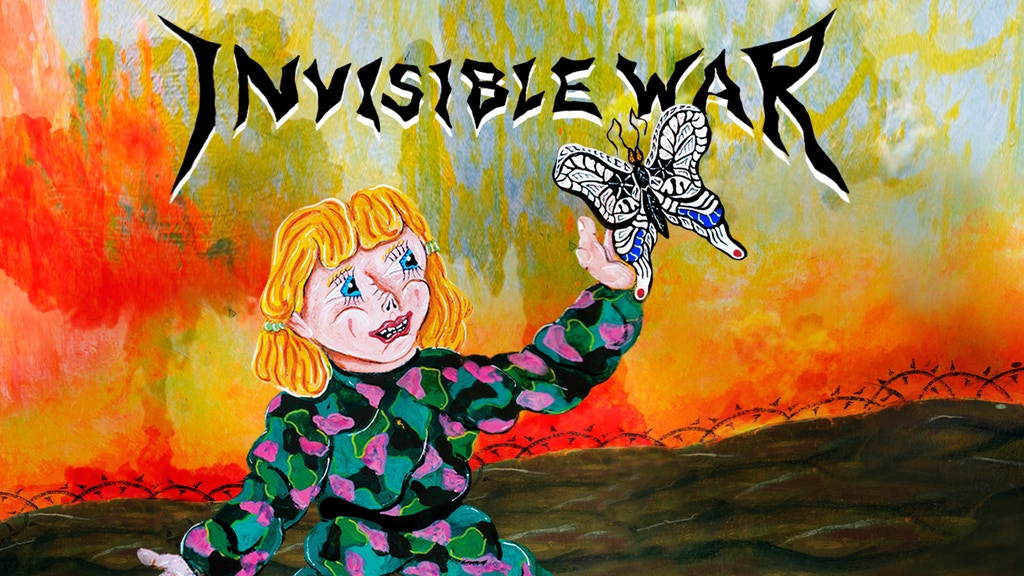 Torna con un nuovo fumetto Diego Lazzarin, autore ben noto ai lettori più affezionati di questo sito, dato che fu ospite nel 2017 al primo Just Indie Comics Fest. In quell'occasione lo portammo a Roma con gli originali del suo riuscitissimo quanto stupefacente esordio a fumetti, Aminoacid Boy and the Chaos Order, autoprodotto con il crowdfunding. E anche questo nuovo fumetto verrà finanziato con le stesse modalità, questa volta su Kickstarter, con una campagna che finirà il prossimo 14 novembre.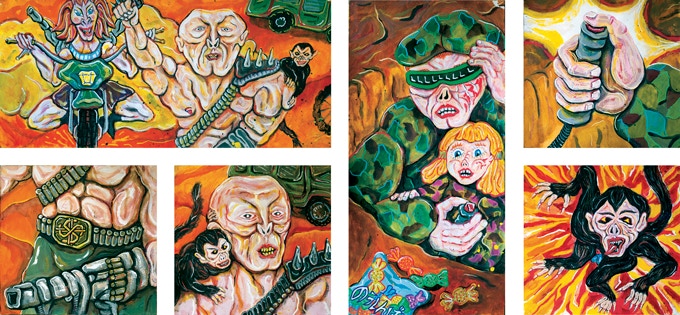 Invisible War sarà un albo di 52 pagine interamente realizzato, come il precedente, con dipinti in acrilico più o meno grandi uniti a formare le pagine del fumetto. La storia vede protagonista una bambina chiamata Jyoshimi, che vive in un futuro caotico distrutto da un sanguinoso conflitto globale. Il potere è infatti in mano al New Government, che rappresenta le istituzioni finanziare e religiose, e che ha creato una nuova cripto-valuta con cui ha rimpiazzato il dollaro e che può essere utilizzata anche nell'aldilà. Per contrastare i loro oppositori, riuniti in bande di ribelli finanziari chiamati Spekulators, i membri del New Government hanno ingaggiato dei mercenari senza scrupoli, tra cui Josh, il padre di Jyoshimi. Per ora non vi anticipo altro, ma dopo aver visto un pdf parziale del lavoro posso assicurarvi che alla complessità della trama si uniscono i soliti spettacolari dipinti di Lazzarin, una buona dose di mostri, ambientazioni suggestive e sbudellamenti vari.
Cliccate qui per sostenere la campagna Kickstarter e scegliete le vostre ricompense: oltre a Invisible War si possono prenotare anche originali di diverse dimensioni e gli altri due libri di Lazzarin, ossia il già citato Aminoacid Boy e N-EURO C-RACK, l'albo di illustrazioni in serigrafia uscito per Le Dernier Cri. E se volete conoscere meglio l'opera dell'autore, vi rimando a questo post in cui avevo trascritto l'incontro con Diego e Alessandro Galatola avvenuto nel giugno 2017.