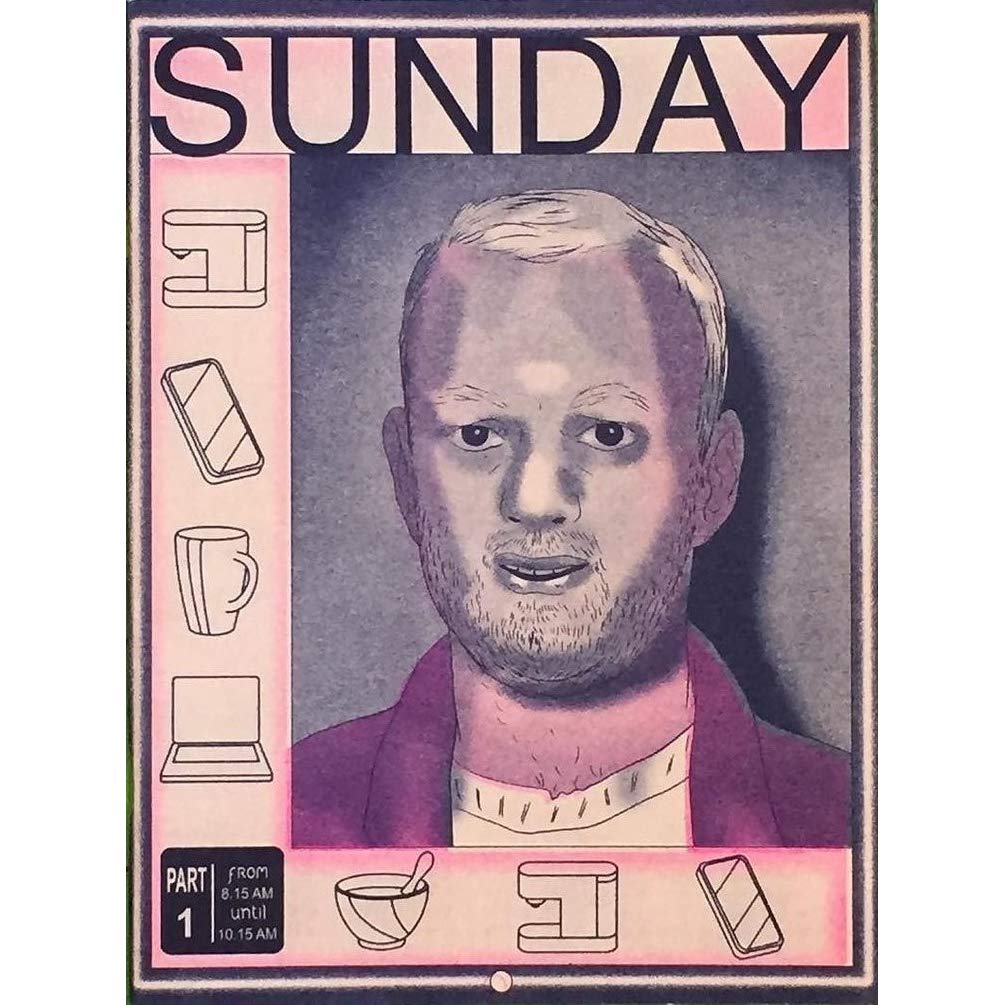 Quinta edizione! Nuovi bellissimi fumetti! Primo invio con Sunday #1 di Olivier Schrauwen e Code 3;5: Burnout! di Lale Westvind pubblicati da Colorama! Sì, stiamo parlando del Just Indie Comics Buyers Club 2020, c'è scritto anche nel titolo! Ok ok, ho finito con i punti esclamativi e con l'entusiasmo gratuito… E arrivo al dunque, dicendovi che come ogni anno torna l'appuntamento con l'abbonamento di Just Indie Comics, che permette di ricevere i fumetti del negozio on line. La formula è la solita ma per chi non la conosce copio e incollo quanto scritto in passato, magari ricordandomi di cambiare le date. Chi aderirà entro il prossimo giovedì 9 gennaio riceverà uno o due fumetti ogni tre mesi, a seconda della tipologia di abbonamento scelto, e avrà inoltre diritto a uno sconto del 10% su tutto il materiale acquistato dal sito e ai festival nel corso del 2020. La prima spedizione sarà a fine gennaio, le successive ad aprile, luglio e ottobre. I fumetti saranno per lo più americani, a volte europei, ma sempre e comunque in lingua inglese.
Come accennato, esistono due soluzioni per aderire al Just Indie Comics Buyers Club. La prima, quella più economica, costa 45 euro e dà diritto a ricevere un albo a trimestre, spese di spedizione tramite piego di libro ordinario incluse. La seconda, che invece è la versione estesa dell'abbonamento, consentirà di avere in ogni invio due fumetti, per un totale di otto albi annui, e costa 75 euro, con la spedizione sempre inclusa. Se invece della spedizione ordinaria preferite quella tracciata dovete aggiungerla nello shop on line, ovviamente con un inevitabile sovrapprezzo.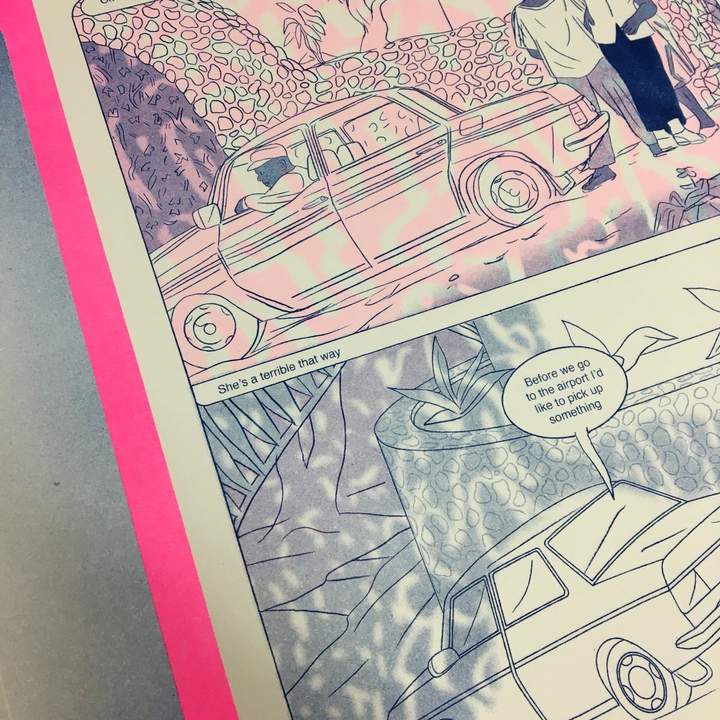 Si comincia con due autori a me molto cari, Olivier Schrauwen e Lale Westvind, ossia il meglio del meglio del fumetto internazionale. Sunday #1 era già finito nel mio Best Of 2017 nella versione autoprodotta dall'autore belga. Immediatamente esaurito in quella sua prima incarnazione, è stato di recente ristampato dalla berlinese Colorama, che ha fatto uscire anche il secondo numero, presto disponibile anche nel webshop di Just Indie Comics. La storia è presto detta, nel senso che con questo fumetto seriale l'autore di Parallel Lives (qui la mia recensione) si è proposto di raccontare minuto per minuto una domenica del suo fantomatico cugino Thibault. Per la cronaca, il primo numero si sofferma nelle sue 60 pagine nella fascia oraria dalle 8.15 alle 10.15 di mattina. Code 3;5: Burnout! è invece il nuovo ipercinetico fumetto della scatenata Lale Westvind, su cui più e più volte ho espresso il mio apprezzamento da queste parti per le sue atmosfere tra la fantascienza più evoluta, l'azione e una dimensione filosofica capace di diventare trascendentale. I suoi sono fumetti disegnati benissimo, potenti, profondi, a volte misteriosi, in una parola unici. Entrambi gli albi sono stampati artigianalmente dai berlinesi di Colorama, tutti in risograph, e al di là del valore contenutistico sono anche degli oggetti belli da guardare. E come sempre, se qualcuno di voi ha già uno di questi albi, può segnalare la cosa e ricevere così altri fumetti.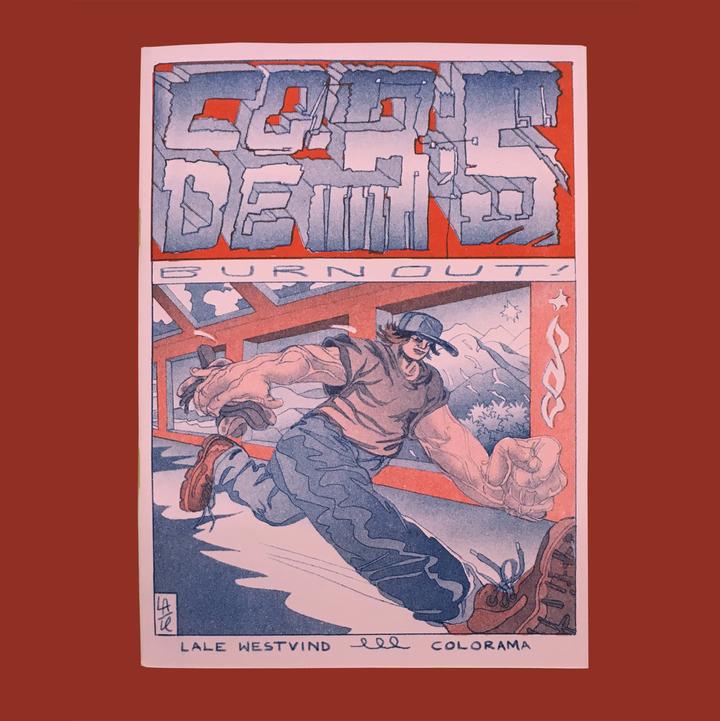 Nelle spedizioni successive un fumetto sarà uguale per tutti e verrà come sempre annunciato e presentato sul sito, mentre il secondo fumetto dei sottoscrittori Large potrà variare da abbonato ad abbonato. Potrete trovare degli spillati di piccolo o grande formato, volumi, volumetti, graphic novel, antologie, tabloid e così via, autoprodotti o pubblicati da case editrici più o meno piccole. Per farvi capire qual è il materiale che vi aspetta se entrerete nel club, ecco il dettaglio dei fumetti inviati nel 2019, con tanto di autori e case editrici: š! #33 di autori vari (kuš!), Living Room di Chris Kohler (O Panda Gordo), Angloid di Alex Graham (Kilgore Books) Apartment #3 di Pascal Girard (Spit and a Half) All Time Comics Zerosis Deathscape #0 di Josh Bayer e Josh Simmons (Floating World), Glut magazine di Anya Davidson, Thomas Toye, Jonathan Chandler, Lale Westvind, Lane Milburn (Secret Prison), Smoke Signal #32 Cowboy Henk (Desert Island), Ranchero di Mike Taylor (autoprodotto), Faceman di Clara Bessijelle (Domino Books), The Inspector di Liam Cobb (Breakdown Press), Rough Age di Max de Radiguès (One Percent Press), Blammo #10 di Noah Van Sciver (Kilgore Books), Goiter #2 di Josh Pettinger (autoprodotto).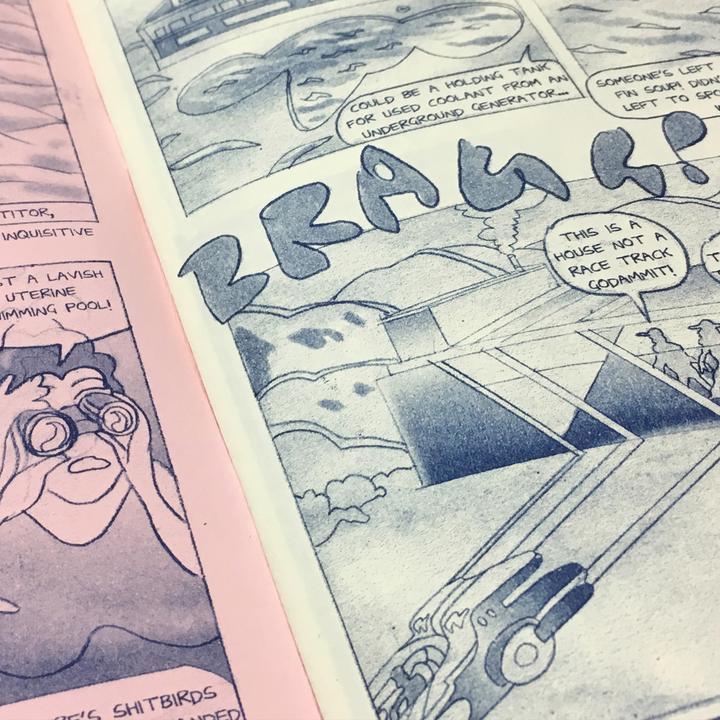 Come potete vedere, si tratta più che altro di piccole edizioni, spesso di case editrici che non hanno distribuzione europea, e a volte addirittura di autoproduzioni che arrivano direttamente dal singolo fumettista. Il materiale è quindi di difficile reperibilità e se lo ordinaste individualmente dai vari produttori vi costerebbe un occhio della testa in spese di spedizione, dogana, ecc. ecc. Il Buyers Club serve appunto per fare "gruppo d'acquisto" e ordinare le cose tutti insieme, risparmiando sui costi e provando ovviamente – attraverso un paziente lavoro di ricerca – a tenere sempre alta la bandiera della qualità. Dunque non sventolate bandiera bianca e abbonatevi entro il 9 gennaio cliccando sul link qui sotto. E per qualsiasi altra richiesta, informazione ecc. scrivete a justindiecomics [at] gmail [dot] com e vedremo il da farsi. Ciao!
CLICCA QUI PER ABBONARTI AL JUST INDIE COMICS BUYERS CLUB 2020