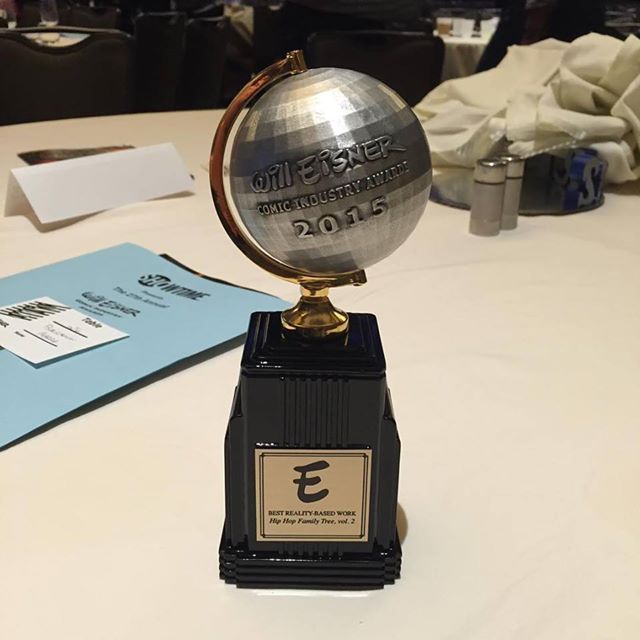 Ormai già lo avrete letto altrove, ma vi dico comunque che al Comic-Con di San Diego sono stati annunciati i vincitori degli Eisner Awards, notizia di cui tra l'altro ci interessa fino a un certo punto. Personalmente ammetto di non conoscere la gran parte del materiale nominato, che non è propriamente la mia "cup of tea", comunque la notizia è che la gran parte dei riconoscimenti sono andati alle varie Image, Dark Horse, Boom! ecc., mentre la Marvel non si è aggiudicata nemmeno un Eisner e la DC si è dovuta accontentare dei premi dati a J.H. Williams III come Best Painter/Multimedia Artist e a Darwyn Cooke come Best Cover Artist. A me ha fatto particolarmente piacere la vittoria di Ed Piskor con Hip Hop Family Tree vol.2 (qui la mia recensione del primo volume, l'unico finora pubblicato in Italia) nella categoria Best Reality-Based Work e nella foto in alto potete vedere proprio il suo premio. Da segnalare anche il trionfo del Little Nemo di Winsor McCay, vittorioso nella categoria Best Archival Collection/Project-Strips con le storie originali ristampate nel volume Taschen, tra le Limited Series con Little Nemo: Return to Slumberland di Eric Shanower e Garbriel Rodriguez e anche come Best Anthology e Best Publication Design con l'antologia tributo Little Nemo: Dream Another Dream pubblicata negli Usa da Locust Moon. L'Artist Edition del Nick Fury Agent of S.H.I.E.L.D. di Jim Steranko ha avuto la meglio nella sezione Best Archival Collection/Project-Comic Books su una serie di titoli altrettanto validi, tra cui la collezione completa di Zap edita l'anno scorso da Fantagraphics.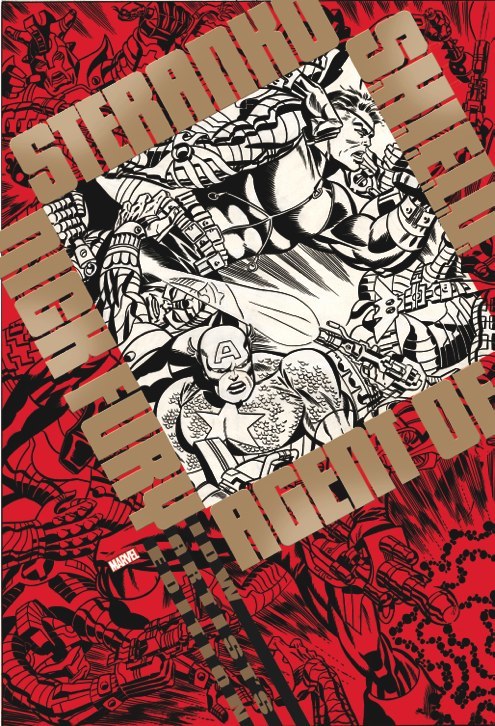 Dopo la pubblicazione del pre-order su Amazon, di cui avevo già parlato qui, arriva l'annuncio ufficiale della Fantagraphics riguardo l'uscita del nono numero di Kramers Ergot, atteso per il marzo prossimo. Il volume sarà di 250 pagine in grande formato e costerà 45 dollari. In questa intervista al Comics Reporter l'editor Sammy Harkham parla dell'evoluzione dell'antologia e della sua speranza di farla uscire con maggiore regolarità in futuro. Sempre il sito di Tom Spurgeon anticipa qualche tavola, tra cui quella di Lale Westvind che vedete qui sotto.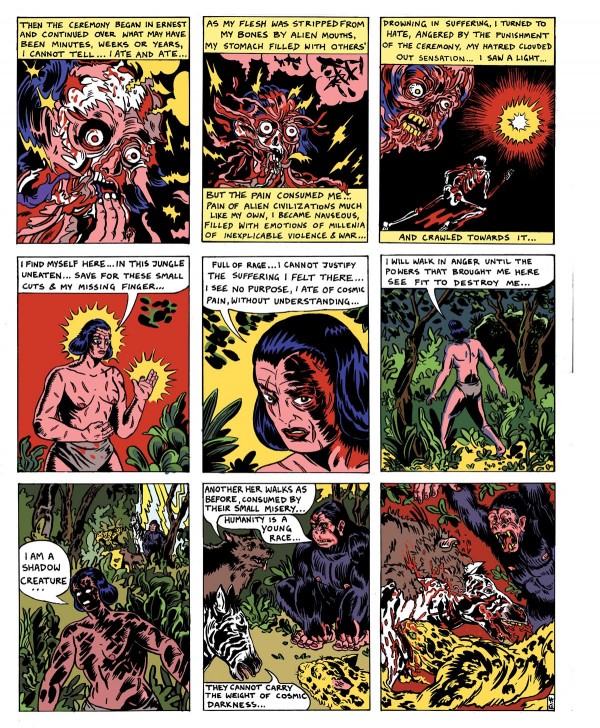 Dopo aver riscritto la storia dei maggiori personaggi Marvel e Dc, Grant Morrison non si ferma più e ora vuole mettere il suo marchio anche su Heavy Metal, versione americana della francese Metal Hurlant, che nei suoi giorni di gloria pubblicava artisti come Moebius, H.R. Giger, Bernie Wrightson, Richard Corben e tanti altri. I recenti sviluppi dell'antologia mi sembrano tutt'altro che esaltanti ma il recupero di materiale d'annata di Jack Kirby previsto nel numero di agosto (ne ho parlato nella puntata precedente di questa rubrica) e l'ingaggio di Morrison come editor-in-chief fanno sperare in un rilancio. Da seguire con curiosità, a partire dal prossimo febbraio. Qui intanto trovate qualche notizia in più.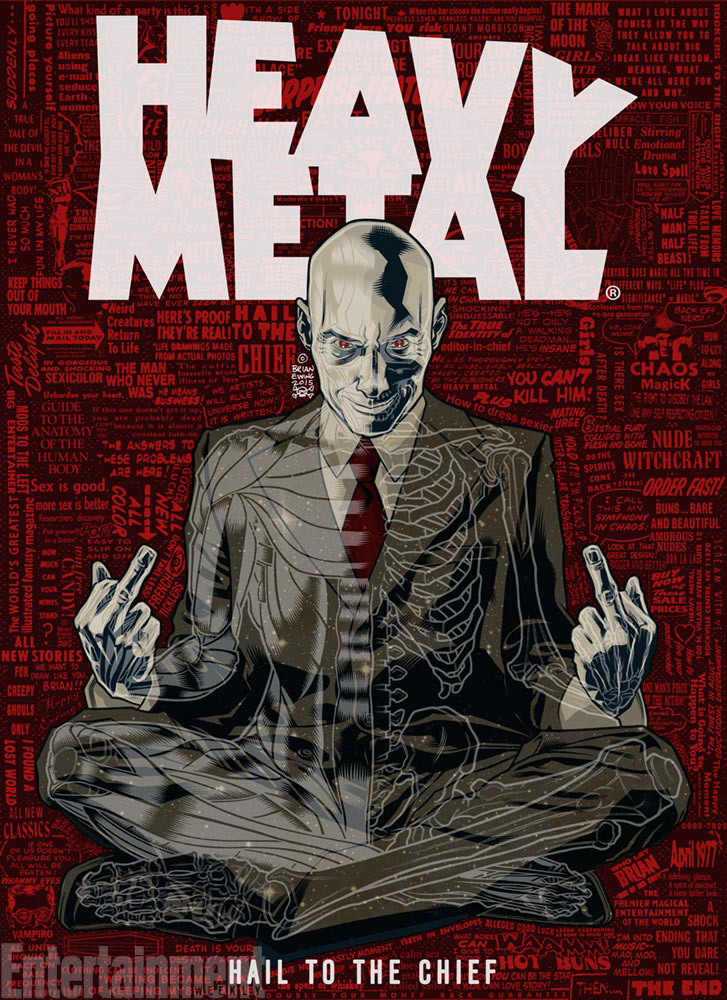 A Londra il 22 agosto torna il Safari Festival organizzato dalla Breakdown Press, casa editrice tra le mie preferite del momento. Tanti gli espositori, per lo più inglesi, come Decadence Comics, Jack Teagle, Eyeball Comix, Famicon Express, Joseph P Kelly, Landfill Editions, Laura Callaghan e tanti altri.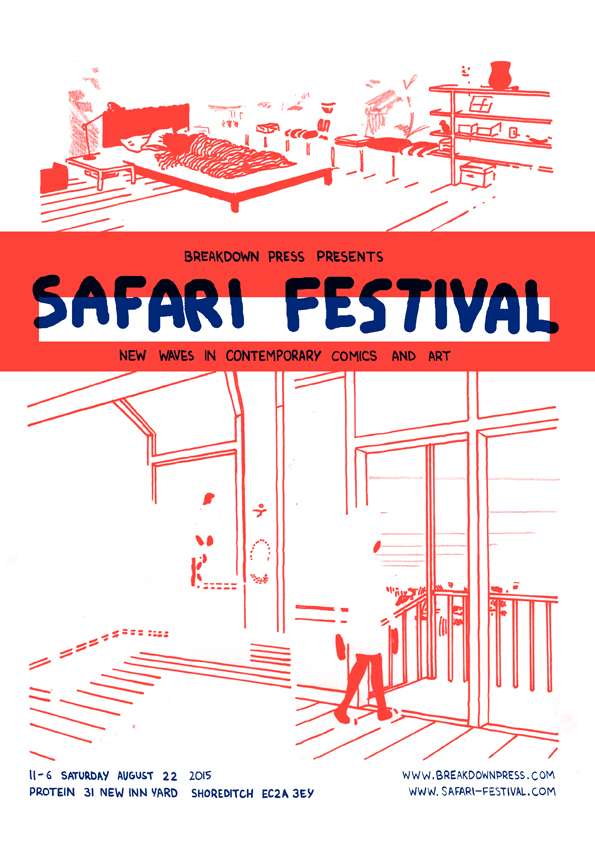 Qualche settimana dopo, e precisamente l'11, il 12 e il 13 settembre, a Bruxelles ci sarà Cultures Maison, il festival belga che guarda con maggiore attenzione all'universo delle autoproduzioni e del fumetto alternativo, con una cinquantina tra case editrici, artisti e ospiti internazionali.
Sempre a settembre uscirà il nuovo lavoro del francese Léo Quievreux, pubblicato dalle Éditions Matière. Si intitola Le Programme Immersion e potete vedere qualche immagine sull'apposita pagina Facebook. Il lavoro di Quievreux è onirico, immaginifico, stimolante e non vedo l'ora di leggere questo tomo di 150 pagine.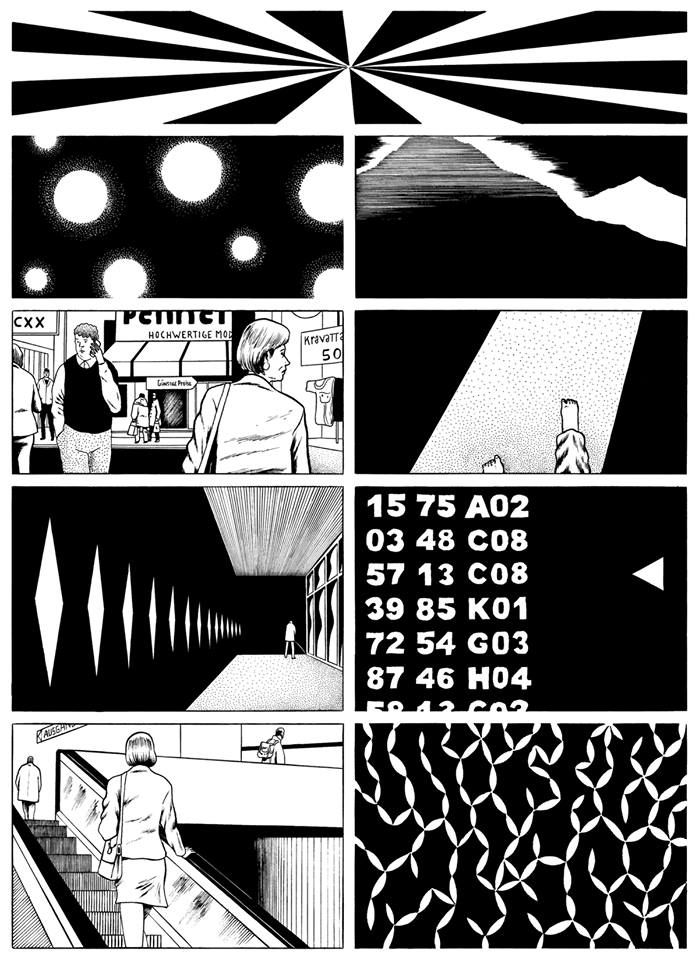 Ancora in tema di novità editoriali, qualche giorno fa l'Alternative Comics, etichetta che coordina e distribuisce il materiale di una serie di case editrici minori come Hang Dai Studios, Revival House Press, Hic & Hoc e via dicendo, ha annunciato i libri in uscita nei prossimi mesi. Il programma è ricchissimo e di tutto livello, forse anche meglio di quello di Fantagraphics e Drawn and Quarterly. Qui potete vederlo nel dettaglio, dal canto mio vi consiglio di dare particolare attenzione a Conditions On The Ground di Kevin Hooyman, Sky In Stereo di Mardou, Compulsive Comics di Eric Haven e all'antologia Alternative Comics Are Dead, di cui potete vedere qui sotto la cover di Hellen Jo. Ma anche il resto non è da meno.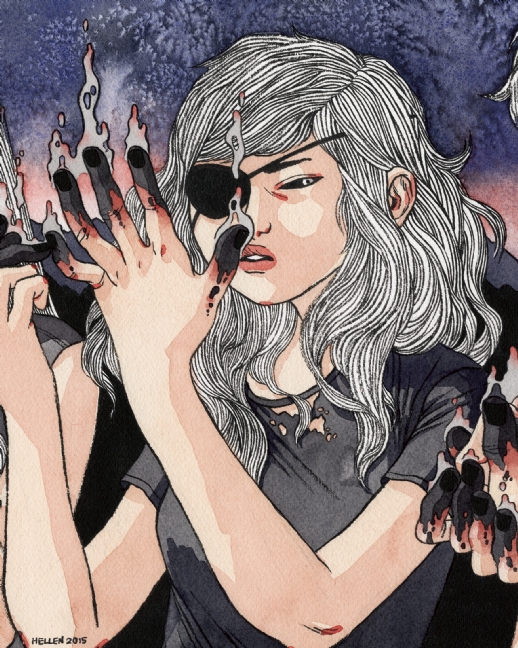 Passo e chiudo parlando di Helena Hauss, un'artista con base a Parigi che disegna utilizzando la penna biro. Inizialmente i suoi lavori non mi hanno colpito molto, ma a forza di rivederli devo dire che il mix tra il retrò anni '50 e il punk, il realismo dei volti, la morbosità di alcuni dettagli hanno sciolto ogni mia riserva. Oltre al suo sito, potete andare a vedere una serie di articoli che hanno parlato ultimamente della Hauss, pubblicati su It's Nice That, Juxtapoz e Dangerous Minds.