Seconda parte di questo speciale dedicato ai migliori fumetti che ho letto nel 2015 tra quelli pubblicati all'estero. Dopo aver selezionato i comic book e le serie regolari, passo ai volumi, sperando che quelli che devo ancora leggere non siano migliori di quelli elencati qui sotto. Come sempre i titoli sono riportati in ordine alfabetico e non di preferenza.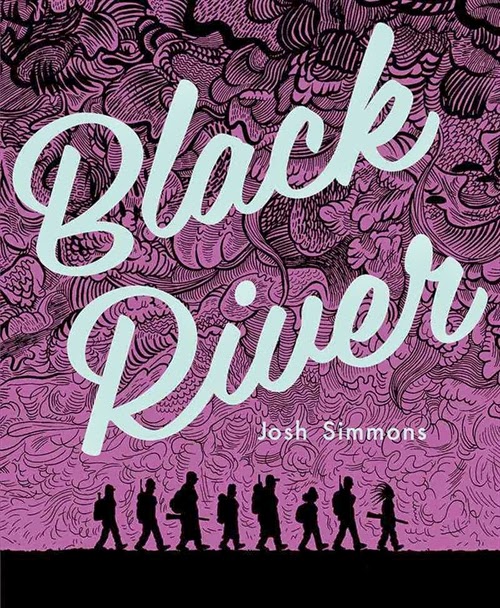 Black River di Josh Simmons (Fantagraphics Books) – Una sorta di The Road in versione corale, Black River è un romanzo grafico potente, volutamente destrutturato, inevitabilmente nichilista. E dentro ci sono alcune delle tavole migliori mai realizzate da Simmons, decisamente a suo agio con gli scenari post-apocalittici. Altra grande prova di questo autore, che avevo già segnalato qualche giorno fa per il secondo numero di Habit.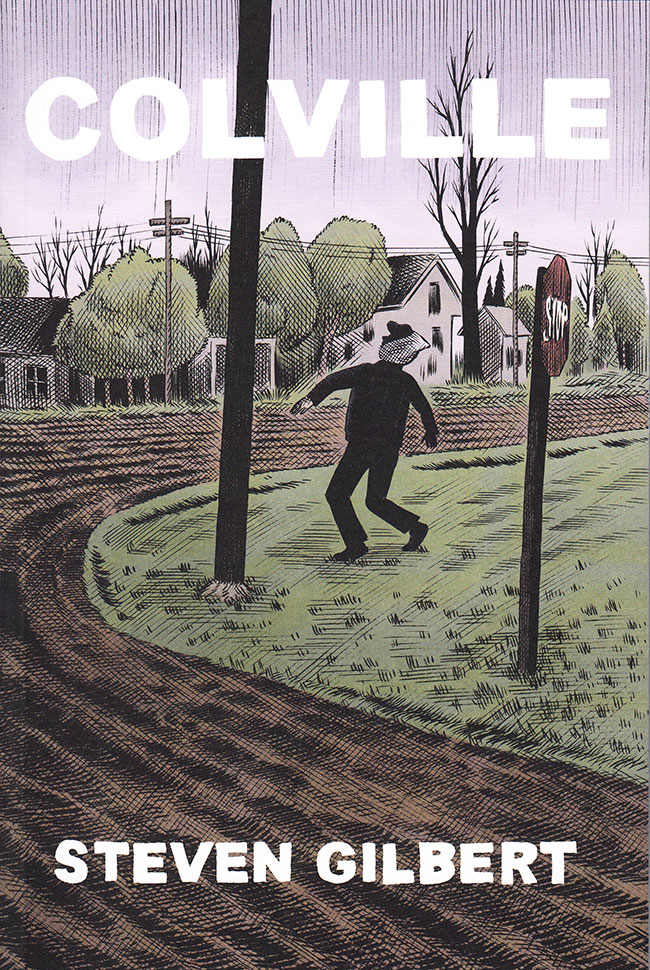 Colville di Steven Gilbert (Fourth Dimension Books) – Un comic book del 1997 rimasto senza seguito, un autore che gestisce un negozio di fumetti in Ontario, una storia potente, morbosa, inquietante. Ratigher ne ha parlato meglio di me nella recensione pubblicata qualche settimana fa su queste pagine. Non semplicemente uno dei migliori fumetti del 2015 ma uno dei migliori fumetti degli ultimi vent'anni.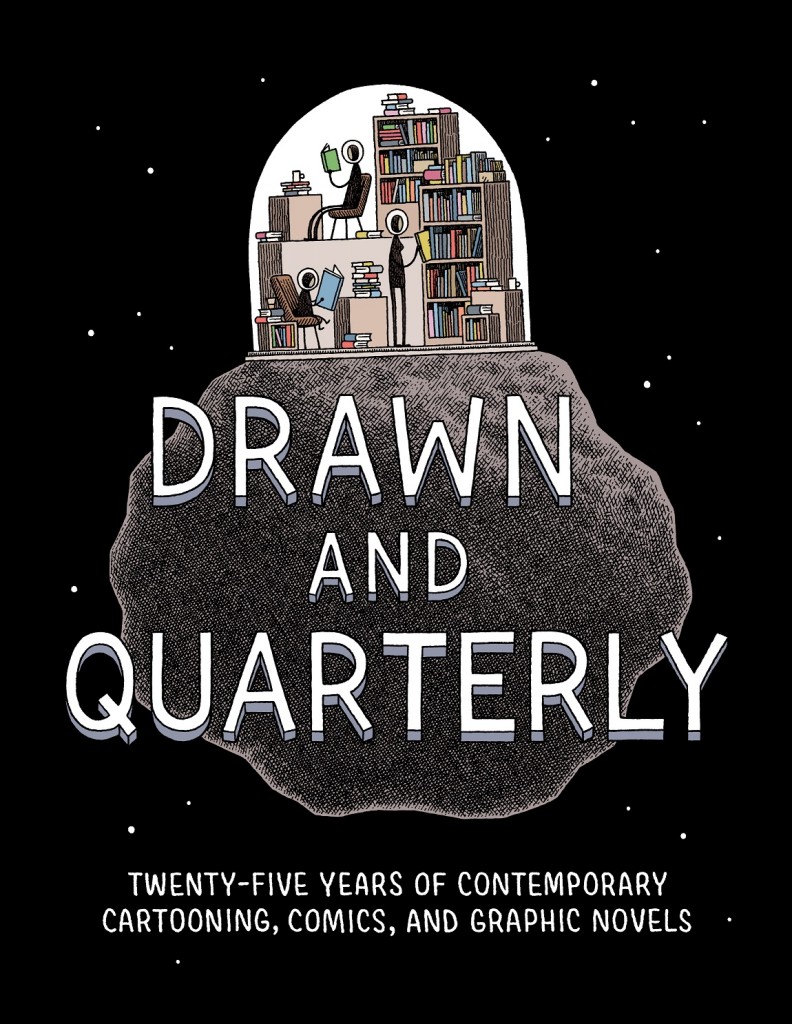 Drawn and Quarterly: 25 Years of Contemporary Cartooning, Comics, and Graphic Novels (Drawn and Quarterly) – Confesso di non essere ancora riuscito a leggerlo tutto, ma questo tomone di 776 pagine è imperdibile per chi come me ha formato i suoi gusti e la sua passione per il fumetto con la prima Drawn and Quarterly. Dentro vi trovate aneddoti, interviste, approfondimenti, foto d'annata e tanti tanti fumetti degli autori pubblicati nel corso di questi primi 25 anni, con delle rarità davvero notevoli.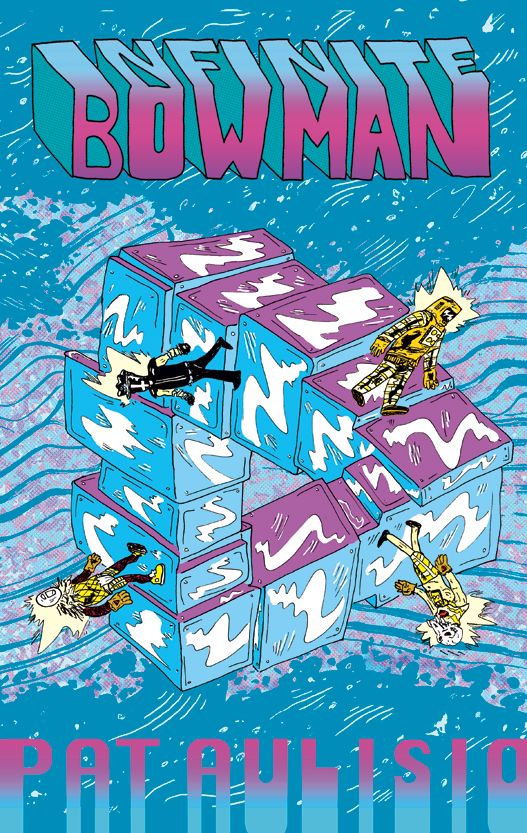 Infinite Bowman di Pat Aulisio (Hic & Hoc Publications) – Raccolta definitiva della saga dell'astronauta David Bowman con l'aggiunta di 75 pagine inedite, questo volume di Pat Aulisio prende 2001 Odissea nello Spazio nella versione kirbyana e lo rilegge come se fosse un fumetto di Fort Thunder, aggiungendo una vena dissacrante e pop. Ne ho parlato meglio qui.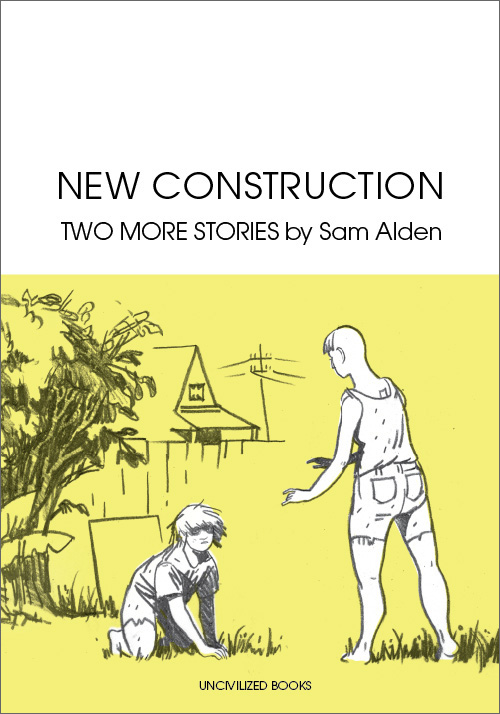 New Construction di Sam Alden (Uncivilized Books) – Altro volume targato Uncivilized Books a firma di Sam Alden, questo New Construction è per formato e struttura il gemello del precedente It Never Happened Again ma è molto più duro e complesso nei contenuti. All'interno Household e Backyard, due storie già viste on line e sotto forma di mini-comics, con la prima che è forse la mia preferita in assoluto tra quanto fatto finora da Alden. Da non perdere.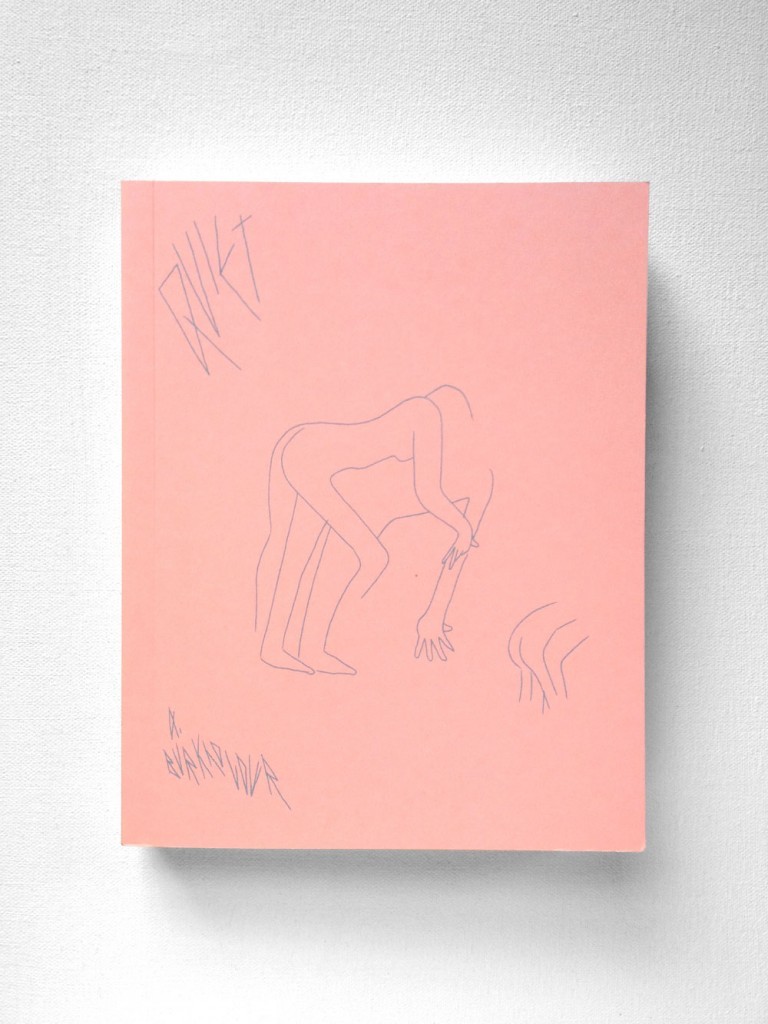 Qviet di Andy Burkholder (2D Cloud) – Non poteva mancare un libro della 2D Cloud in questa classifica, dopo che l'anno scorso avevo inserito nel mio Best Of il magnifico Rudy di Mark Connery. Qviet è la raccolta dei fumetti di una pagina di Andy Burkholder già visti su Tumblr. Avanguardia a strisce in cui il sesso e il fumetto copulano generando orgasmi multipli di idee. Uno di quei fumetti che possono essere soltanto fumetti, se capite cosa intendo.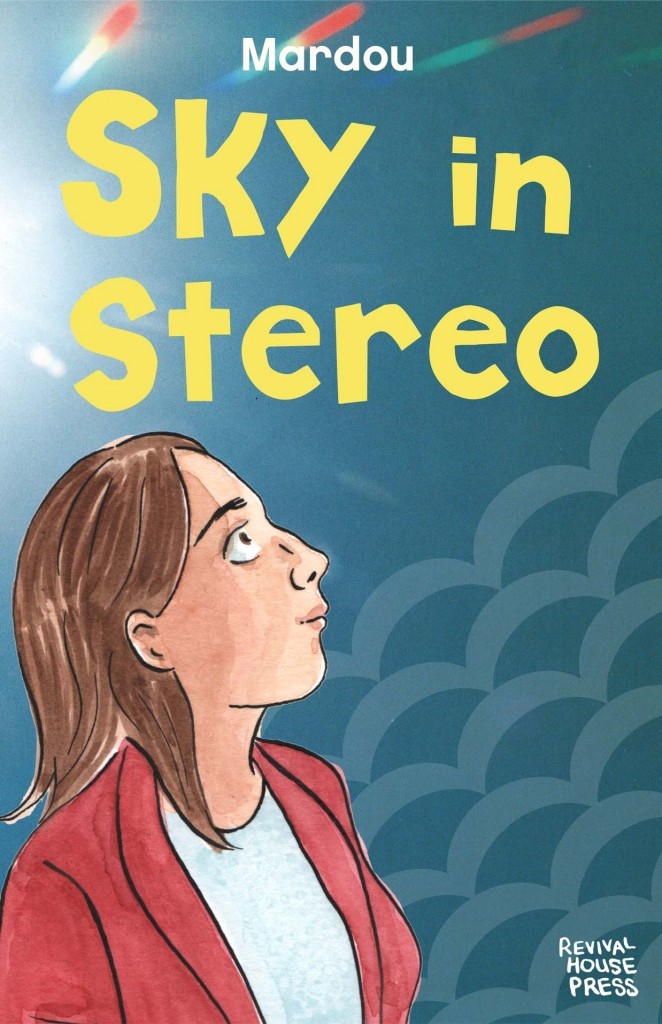 Sky in Stereo di Mardou (Revival House Press) – Uno dei mini-comics migliori degli ultimi anni riceve il trattamento graphic novel con il primo di due volumi editi da Revival House Press. Sky in Stereo è un fumetto autobiografico pieno di inventiva, con grandi dialoghi e una scrittura sapiente, matura, emozionante. Per me si gioca il titolo di fumetto dell'anno con Colville. E in attesa della conclusione, prevista per il 2016, potete leggervi la mia intervista a Mardou.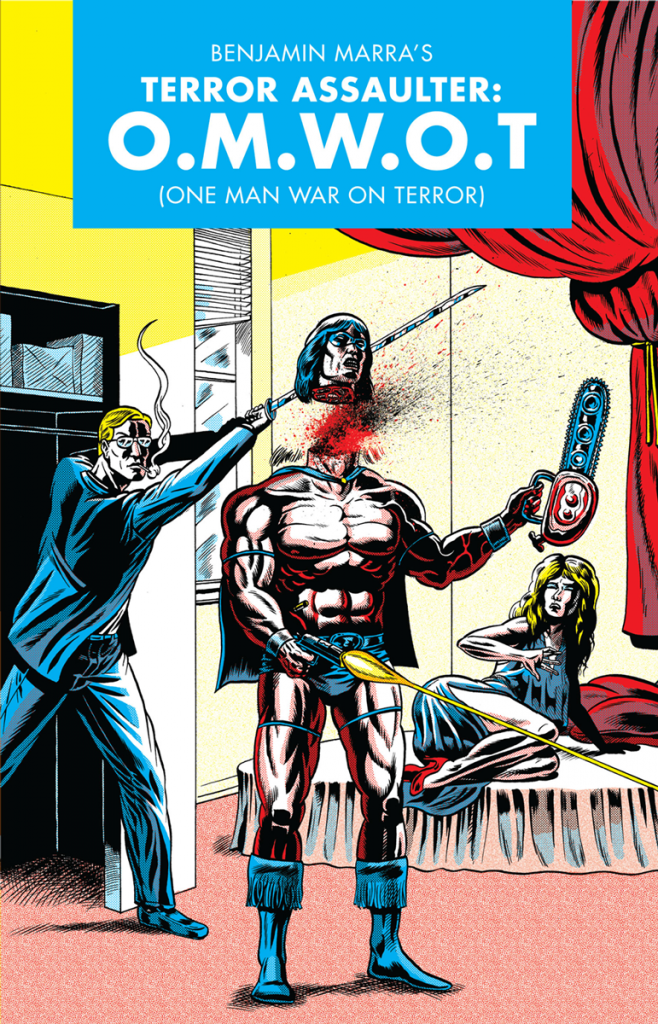 Terror Assaulter (O.M.W.O.T.) di Benjamin Marra (Fantagraphics Books) – Una satira dell'ossessione americana per il terrorismo dopo l'11 settembre che non ha paura di mescolare contenuti politici, violenza, situazioni paradossali e sesso esplicito. Il volume di Benjamin Marra è un oggetto strano, originale, controverso, realizzato in un gustoso stile pop art.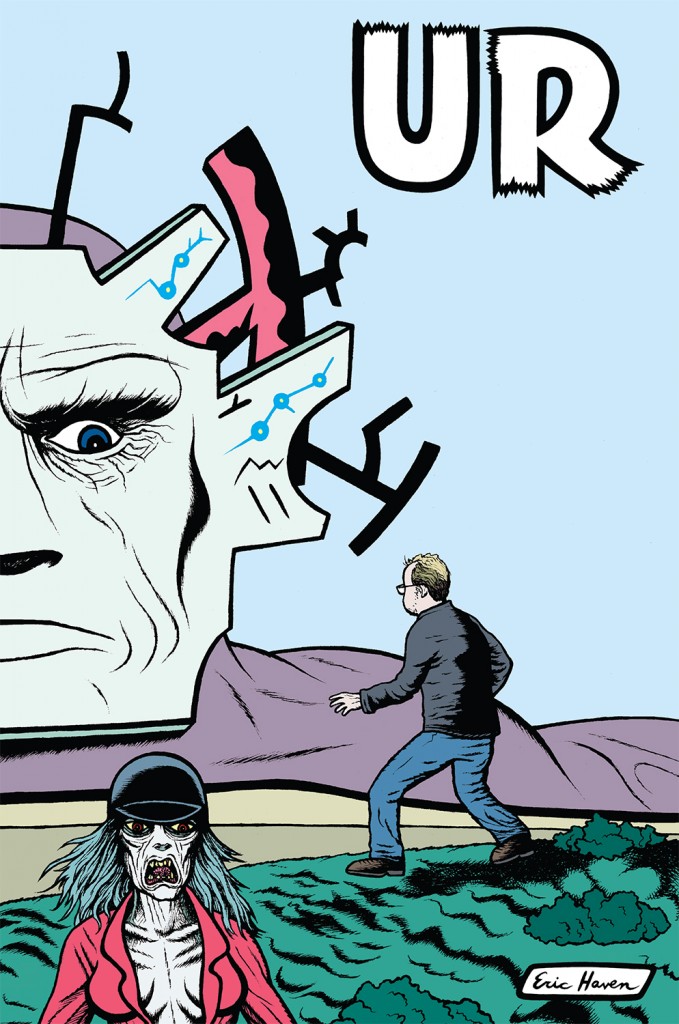 Ur di Eric Haven (Adhouse Books) – "Assolutamente geniali ed esilaranti, i fumetti di Haven mixano la parodia dei supereroi, la vecchia scuola underground, le visioni di Fletcher Hanks, i ritmi delle newspaper strip e… la diarrea esplosiva. Il tutto con il gusto per l'assurdo, il paradosso e l'esagerazione che costituisce il vero leitmotiv del volume". Così lo avevo presentato tra i migliori fumetti possibili di questo 2015 e Ur di Eric Haven ha mantenuto solidamente la sua posizione. Se esistessero più fumetti così questo sarebbe senz'altro un mondo migliore (almeno per me).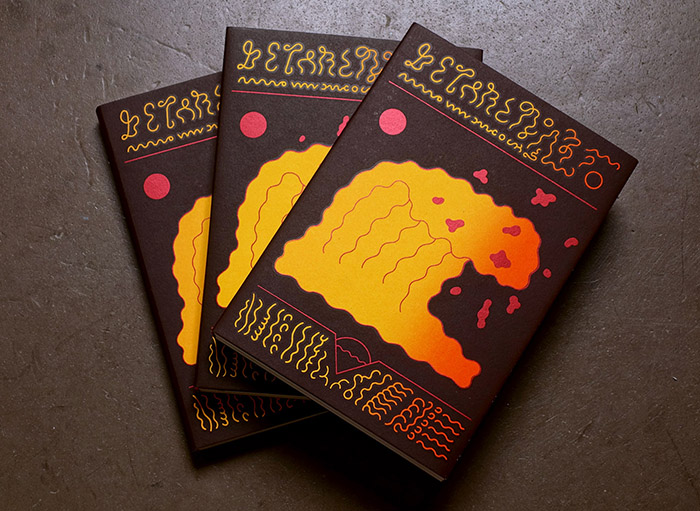 Volcan (autoprodotto) – Ok, dentro c'è qualche contenuto derivativo, ma questo elegante volume in risograph con copertina serigrafata, seguito del precedente Lagon, è un oggetto magnifico pieno di colori, soluzioni grafiche, idee strabilianti, storie bizzarre e a volte inquietanti. Fumetti d'avanguardia nella tradizione dei vari The Ganzfeld, Kramers Ergot, Mould Map, con autori come Fletcher Hanks, Léo Quievreux, Aidan Koch, C.F., Olivier Schrauwen, Yuichi Yokoyama e tanti altri. Testi in francese con traduzione in inglese nel libretto allegato. Lo avevo presentato in questo post.