Second part of this feature about the best comics I've read last year. I selected here comic books and series, now I'm taking a look at long-form comics, hoping that those I have yet to read aren't better than these listed below. As always, the order is alphabetical. This list doesn't include Italian comics because I published a separate post here (only in Italian, sorry!).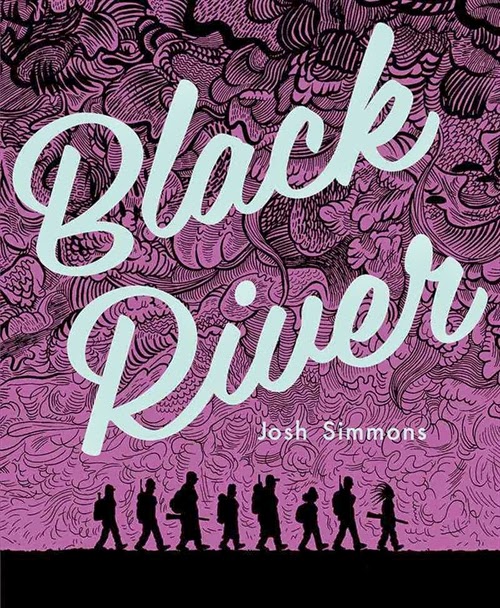 Black River by Josh Simmons (Fantagraphics Books) – A sort of choral version of Cormac McCarthy's The Road, Black River is a powerful, deliberately unstructured, inevitably nihilistic graphic novel. Simmons seems very comfortable with post-apocalyptic scenarios and here you'll find some of his best artworks. Another great work of this cartoonist, who was already in my first list a few days ago with Habit #2.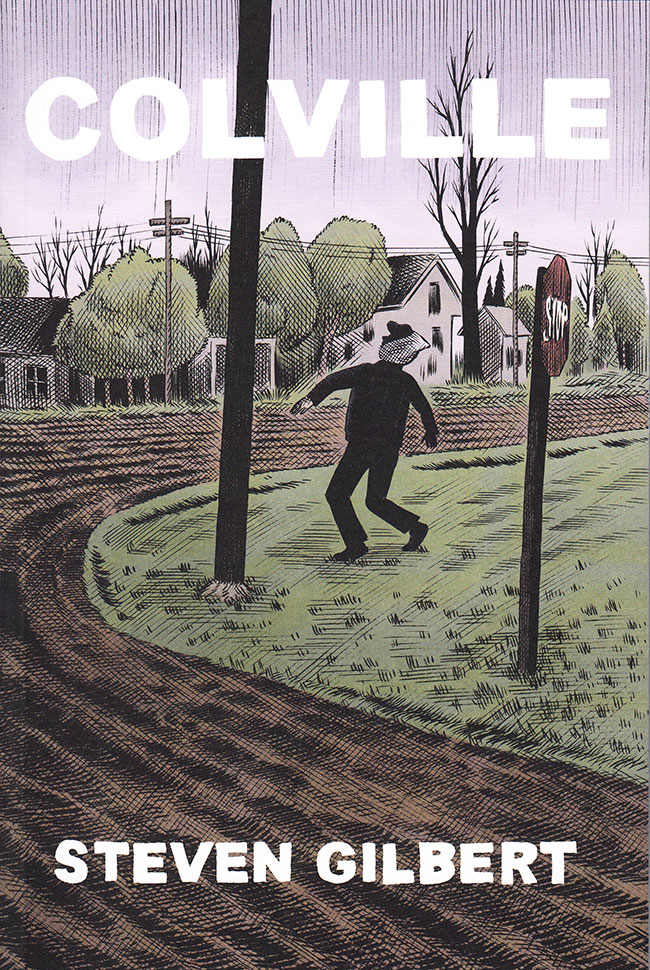 Colville by Steven Gilbert (Fourth Dimension Books) – A comic book from 1997 without a follow-up, an artist who runs a comic book store in Ontario, a strong, morbid, disturbing story. The Italian cartoonist Ratigher talked about this book better than me in this review (to be translated in English soon). Not simply one of the best comics of 2015 but one of the best comics of the last twenty years.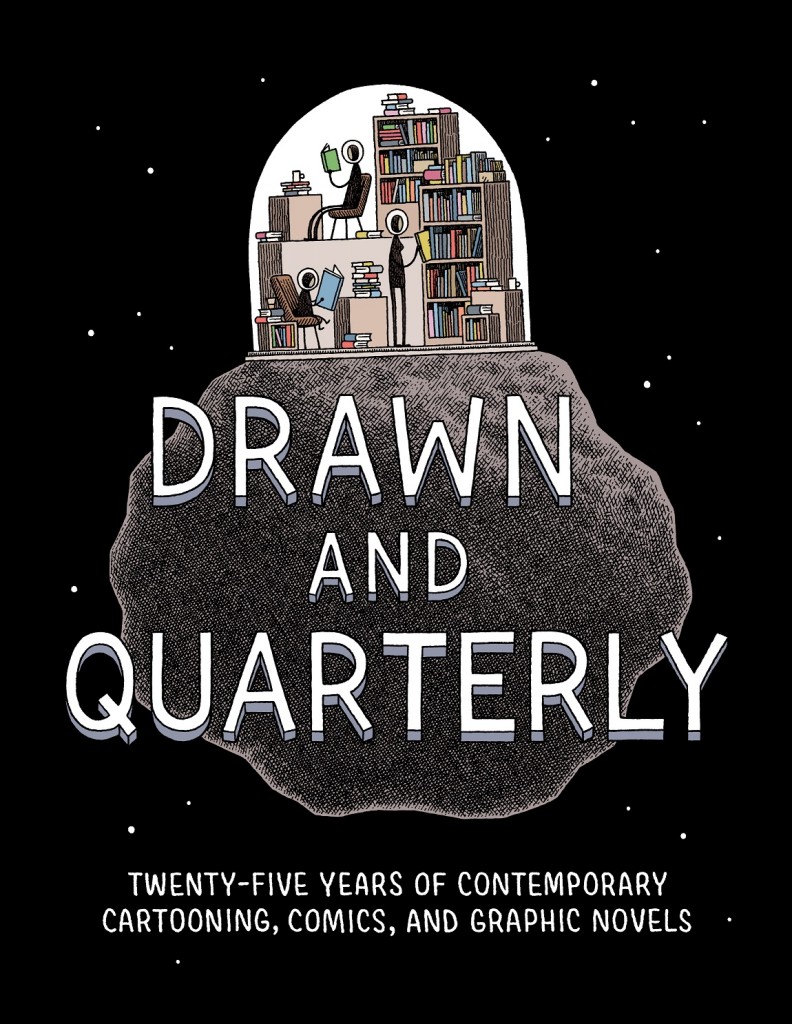 Drawn and Quarterly: 25 Years of Contemporary Cartooning, Comics, and Graphic Novels (Drawn and Quarterly) – I must confess I haven't still read it all, but this big hardcover book of 776 pages is unmissable for people like me who built their tastes and their love for comics in the '90s with the earliest stapled comics from Drawn and Quarterly. Inside there are anecdotes, insights, interviews, vintage photos and many comics by the artists published during these first 25 years, with a lot of remarkable rarities.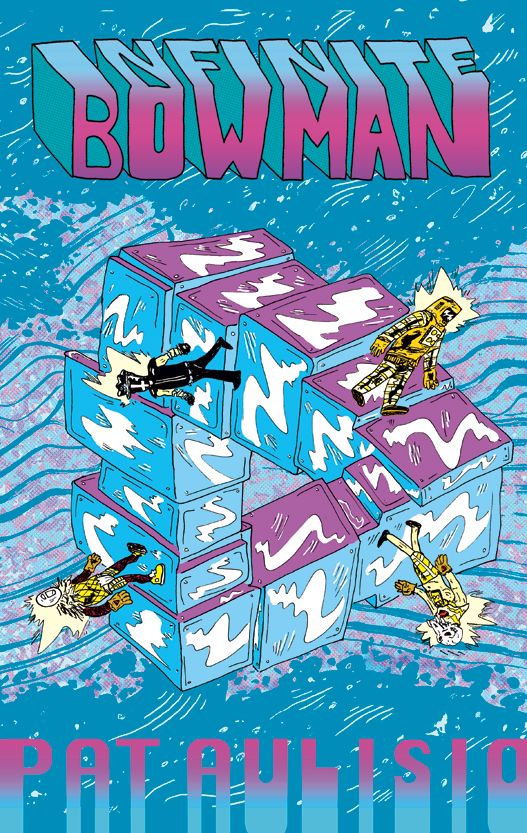 Infinite Bowman by Pat Aulisio (Hic & Hoc Publications) – The definitive collection of astronaut David Bowman's saga takes Kirby's adaptation of 2001 A Space Odyssey in Fort Thunder's basements, adding an irreverent pop vein. The book includes 75 never-seen-before pages, depicting the final struggle between Bowman and Satan. Aulisio turns chaos into storytelling with a wild and detailed style.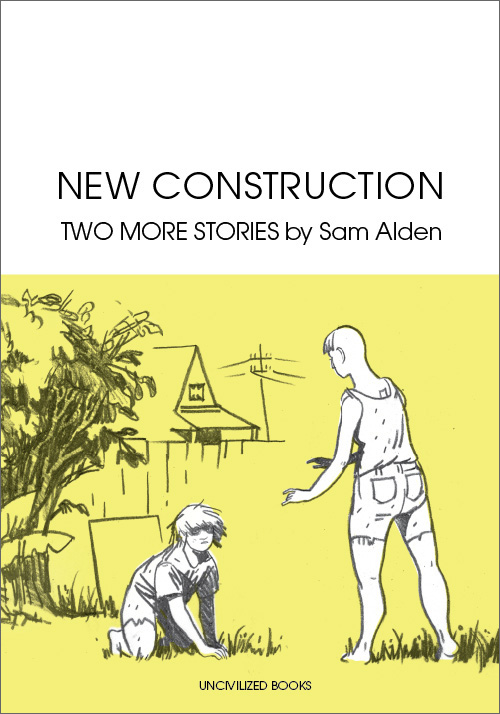 New Construction by Sam Alden (Uncivilized Books) – A new Sam Alden's collection from Uncivilized Books, New Construction looks like the perfect twin of the previous It Never Happened Again but it's much more complex in content. Inside Household and Backyard, two stories already published online and as mini-comics, with the first that is my favorite among the comics made by Alden so far.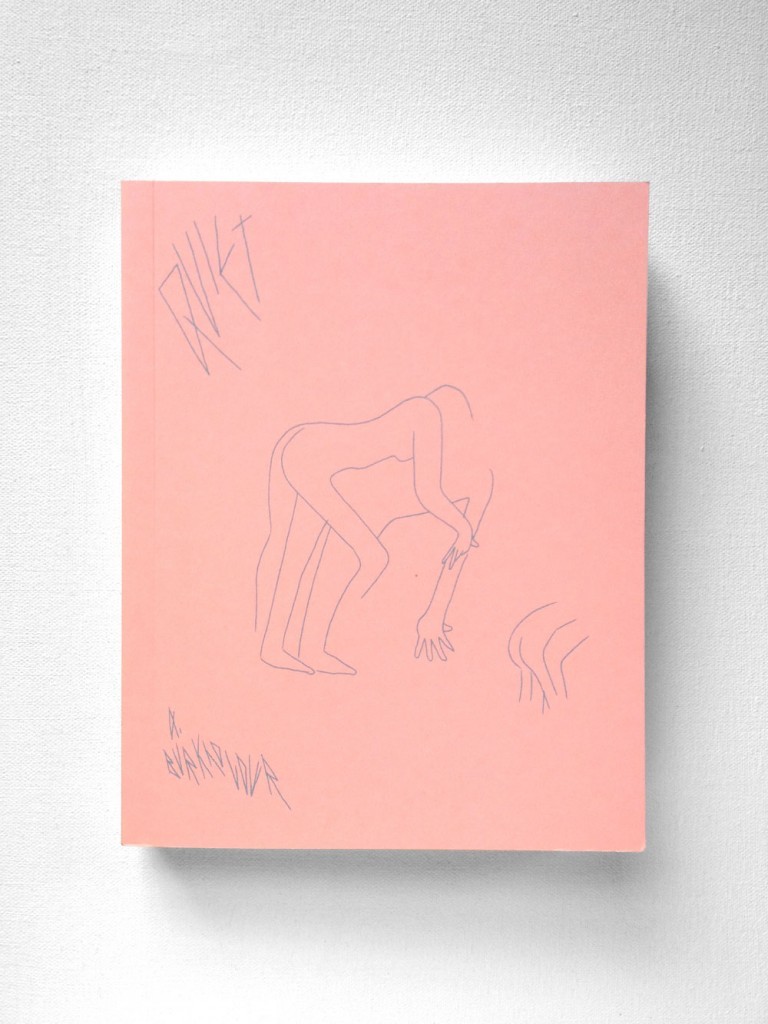 Qviet by Andy Burkholder (2D Cloud) – After the magnificent Rudy by Mark Connery, included in my 2014's list, another book by 2D Cloud has really astonished me. Qviet is the collection of Andy Burkholder's avant-garde strips, where sex and comics copulate generating multiple orgasms of ideas. One of those comics that can only be comics, if you know what I mean. I published a little preview here.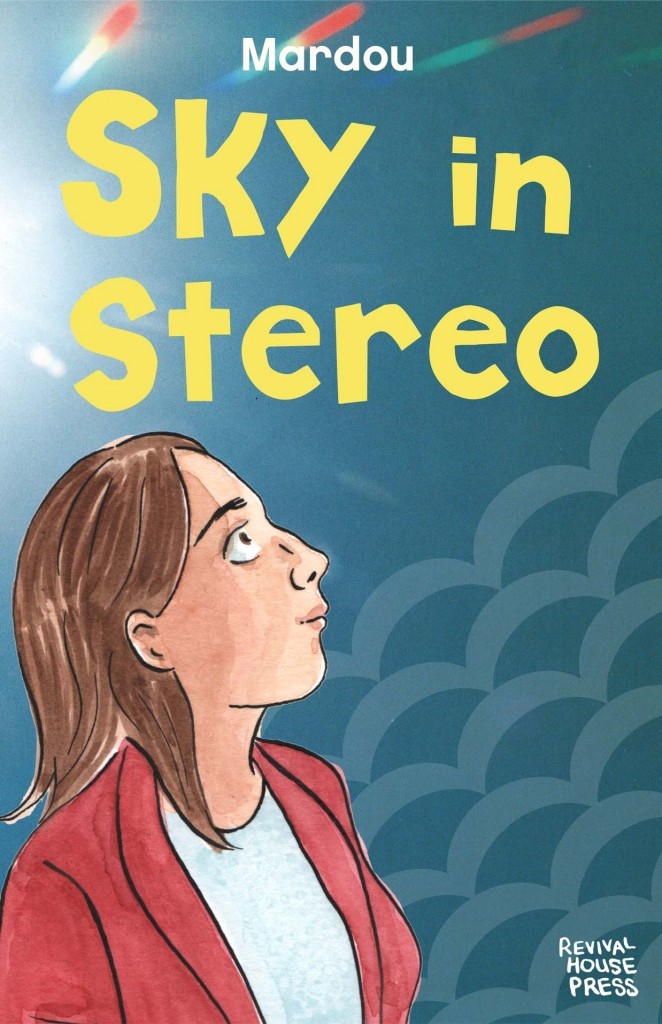 Sky in Stereo by Mardou (Revival House Press) – One of the best mini-comics in recent years gets the graphic novel treatment with the first of two volumes published by Revival House Press. Sky in Stereo is an autobiographical story full of inventive, with great dialogues and a wise, mature, exciting writing. For me the best comic of the year along with Colville. And the second and final book is already scheduled for this year. I interviewed Mardou here.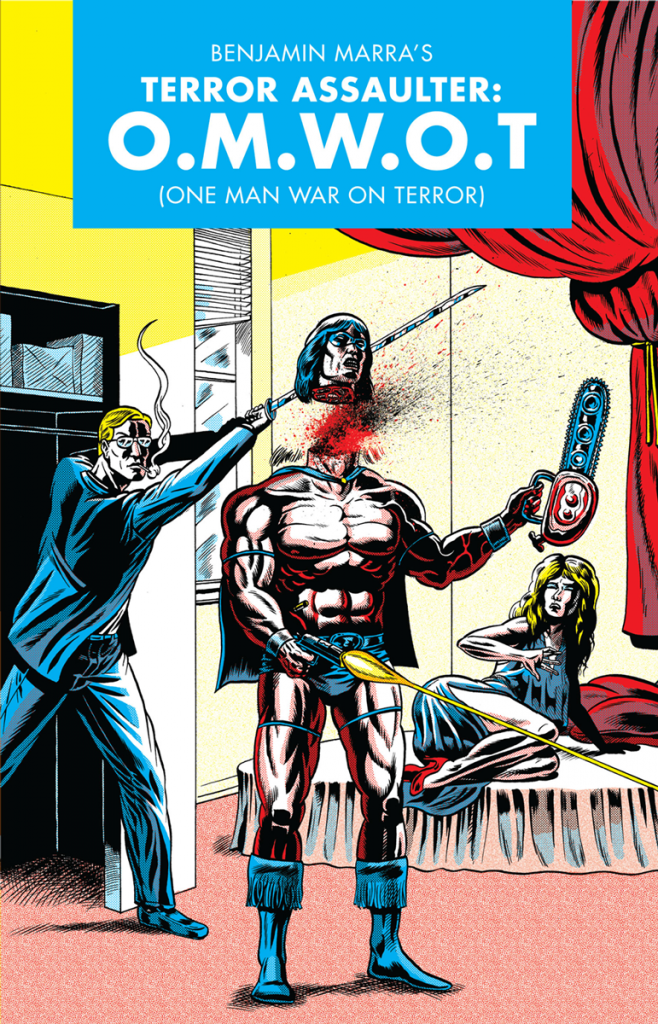 Terror Assaulter: O.M.W.O.T. by Benjamin Marra (Fantagraphics Books) – A satire of the American obsession with terrorism after September 11th, O.M.W.O.T. is a strange, original, controversial object, made with a tasty pop art style. Marra isn't afraid to mix political issues, violence, paradoxical situations and explicit sex.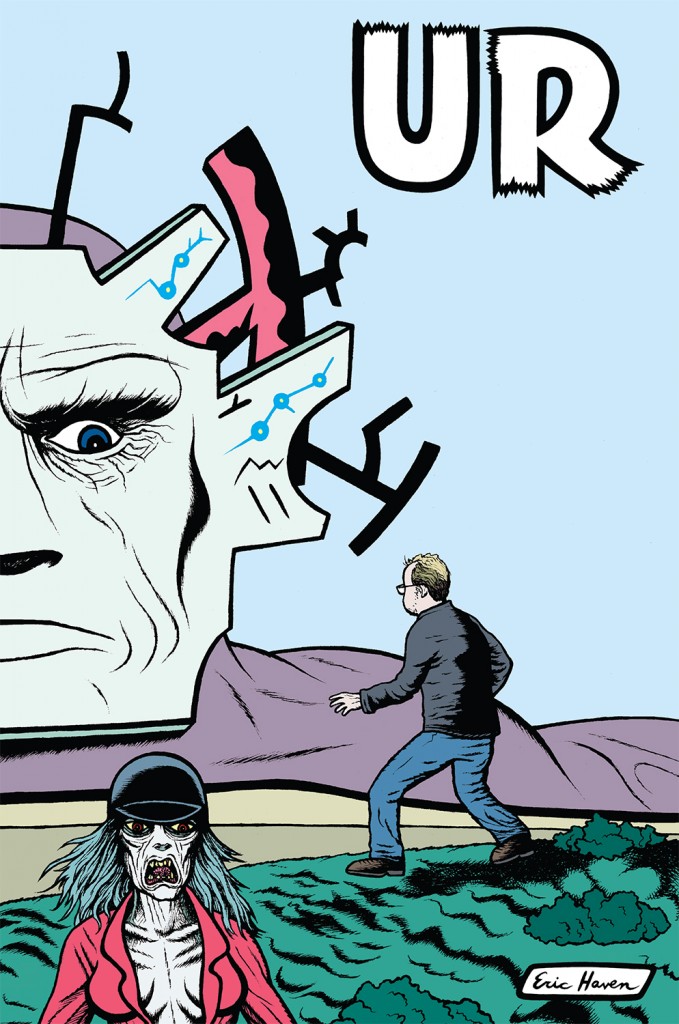 Ur by Eric Haven (Adhouse Books) – "These are absolutely brilliant and hilarious comics, where Haven blends superheroes parody, the classics from the underground, the strange worlds of Fletcher Hanks, the rhythm of newspaper strips and… explosive diarrhea. But the very leitmotiv of the book is the author's fascination for absurd, paradox and exaggeration". Sorry for the self-quote, but I presented Ur in this way as one of the potential best comics of 2015. And the book has solidly maintained its position. If there were more comics like this, this would certainly be a better world (at least for me).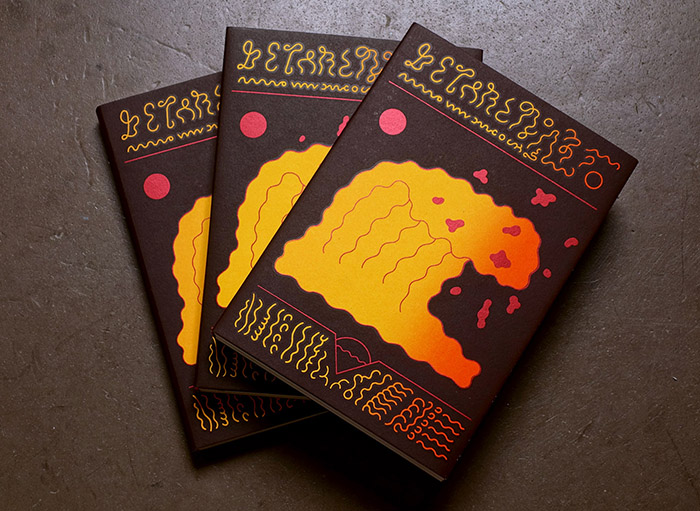 Volcan (self-published) – Ok, there are some derivative contents in here, but this stylish risograph anthology with silkscreen cover, sequel of the previous Lagon, is a beautiful object full of colors, graphics solutions, amazing ideas, bizarre and sometimes disturbing stories. These are avant-garde comics in the tradition of the various The Ganzfeld, Kramers Ergot, Mould Map, with authors such as Fletcher Hanks, Léo Quievreux, Aidan Koch, C.F., Olivier Schrauwen, Yuichi Yokoyama and many others. Texts are in French but there is an English translation booklet.