Se non avete niente di meglio da fare e siete fedeli lettori di Just Indie Comics, sapete già che Conor Stechschulte è uno dei miei cartoonist preferiti di oggi. Il suo The Amateurs è una pietra miliare del fumetto contemporaneo (l'ho inserito nel mio Best of 2014) e la serializzazione di Generous Bosom per Breakdown Press ha già fornito motivi di meraviglia e interesse (per sapere quali potete leggere la mia recensione).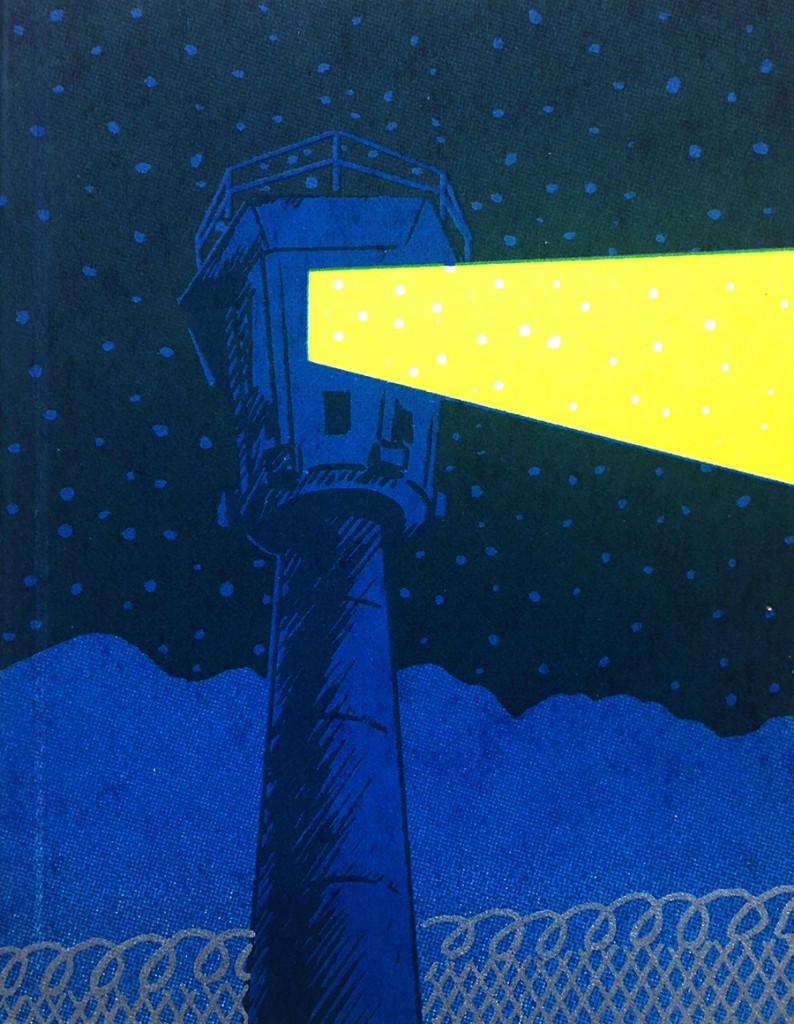 Nonostante la pubblicazione per case editrici affermate nel panorama del fumetto alternativo, Stechschulte continua a essere un sostenitore dell'autoproduzione, in quanto concepisce il fumetto come un medium fortemente legato ai processi di stampa. Christmas in Prison è finora la sua fatica più impegnativa in questo campo, un volumetto 18×14 cm di 96 pagine realizzato in una molteplicità di tecniche diverse (risograph, serigrafia, offset) e rilegato a mano. L'oggetto già di per sé varrebbe la spesa ma il contenuto è ancora più interessante per molteplici motivi, a partire dal fatto che conferma Stechschulte come un autore con una propria poetica, capace di creare un universo di temi e contenuti.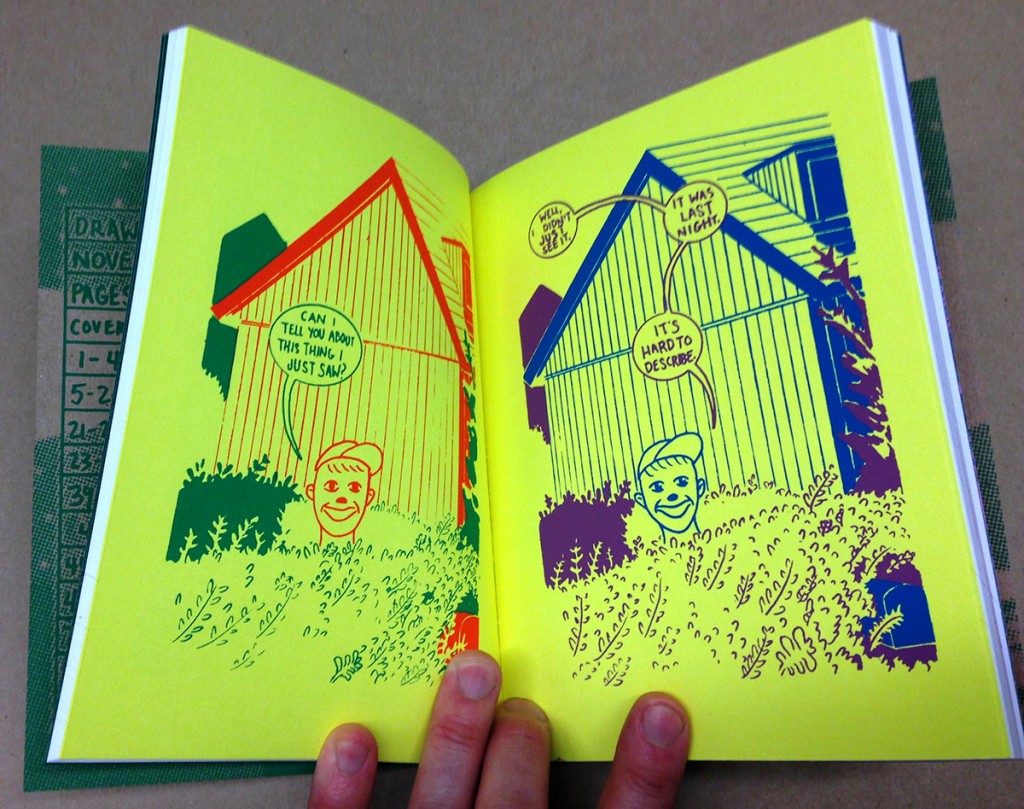 All'interno troviamo "pezzi" più che "storie", dato che a volte il messaggio non è propriamente narrativo e l'interconnessione tra ciascuno di essi, basata sul meccanismo della ripetizione, fa pensare a un LP più che a un'antologia di fumetti o racconti. Prendiamo come esempio le pagine iniziali. Una mano sfoglia un libro, che mostra due volti umani che nella vignetta successiva si fondono tra loro. Ecco dunque una casa con una finestra illuminata, la stessa casa in mezzo al mare con una sagoma all'interno (solo una delle tante silhouette in questo libro), il mare alla luce della luna, nuvole, la figura di un uomo sovrapposta ai rami di un albero, ancora alberi, corpi, uomini, case, una lampada da scrivania, di nuovo il libro, le mani, una figura che barcolla in mezzo al verde, le mani che da eteree e indefinite arrivano a mostrare linee e pieghe. Sarebbe sbagliato ridurre tutto ciò a libere associazioni di idee, sotto c'è un contenuto che va al di là della logica, che parla al nostro emisfero destro, che è sogno, poesia, musica, improvvisazione ma anche rappresentazione di un processo, performance più che fumetto.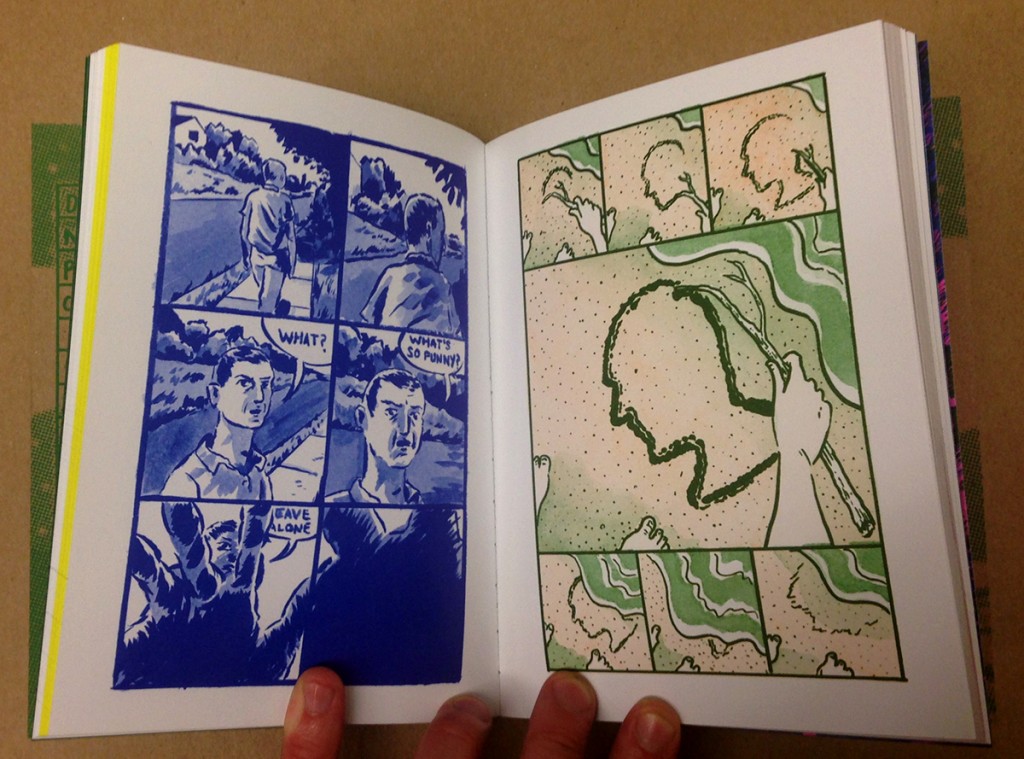 Il tema del libro e della metanarrazione torna più volte, come tornano il voyeurismo, il controllo, il continuo senso di inquietudine, la solitudine, il dualismo uomo/natura, l'acqua come luogo di mistero, novità, rinascita. Christmas in Prison (o The Many Ways of Doing and the Wrong Way That It's Done, come viene ribattezzato sul dorso) è così un'opera autonoma, con una fortissima coerenza interna, ma anche una sorta di campionario di sperimentazioni con cui Stechschulte ha arricchito o arricchirà le opere propriamente narrative. E la stessa dinamica era già presente in autoproduzioni come Wather Phase, Lurking/Nocturners, Mountain Comic. Certo, mai il cartoonist statunitense aveva mostrato in passato una tale forza nello sperimentare e nel proporre qualcosa di così organicamente rivoluzionario. E a confermarlo ecco la parte finale del volume, una lunga storia su voyeurismo, percezione e consapevolezza raccontata da una donna immersa nell'acqua e che affonda le radici sin nella letteratura ottocentesca. E' questo l'episodio più tradizionalmente narrativo del lotto, ma la linearità apparente nasconde mille interrogativi, espressi prontamente nelle pagine conclusive, in cui i balloon rubano la scena al figurativismo con domande esistenziali di un'intensità sempre crescente.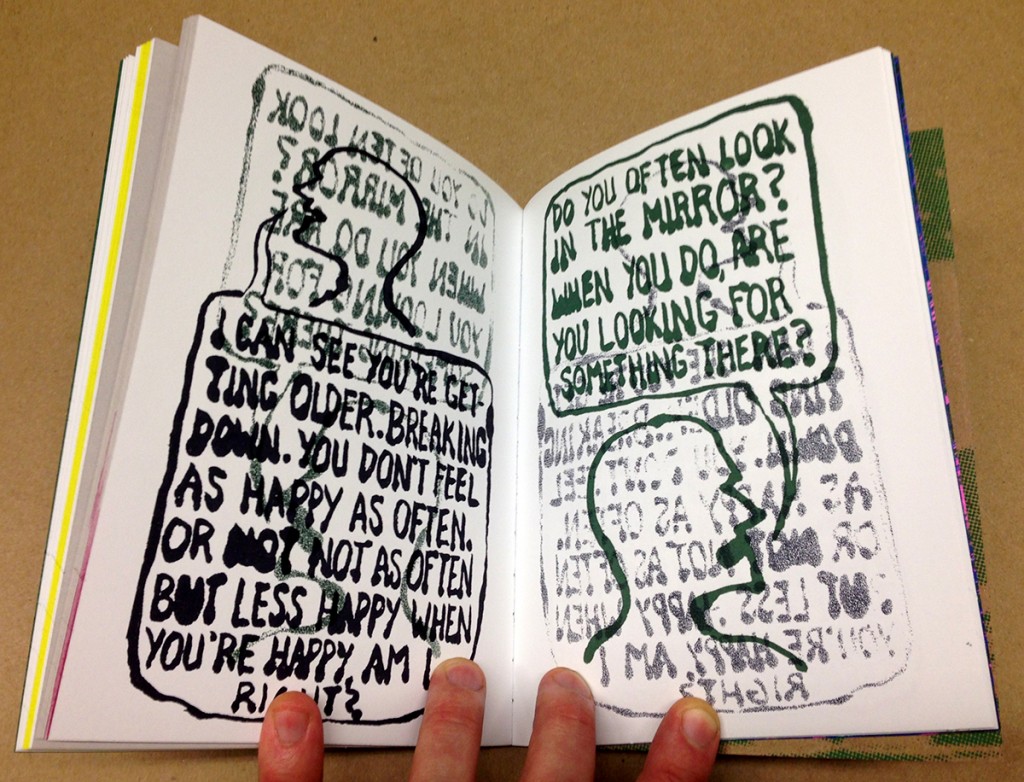 Se siete interessati a Christmas in Prison, ne trovate ancora qualche copia nel negozio di Just Indie Comics. Oppure potete ordinarlo direttamente dal sito dell'autore.