Dopo il Just Indie Comics Buyers Club arriva un'altra iniziativa che sfrutta le logiche del "gruppo d'acquisto" per far arrivare in Italia fumetti ancora più difficili da trovare, poco conosciuti, spesso autoprodotti o comunque pubblicati da piccolissime realtà editoriali. Si tratta dei pre-order di Just Indie Comics, che se tutto va bene troverete di tanto in tanto sul webshop. Il funzionamento è banale ma lo spiego per evitare fraintendimenti: prima di far arrivare questi fumetti dall'estero, sarà disponibile soltanto per qualche giorno una prenotazione (in questo caso fino al 22 gennaio). Finita la scadenza prefissata, verrà fatto l'ordine al fumettista, editore o distributore di turno per il numero di copie che sono state prenotate. Chi ha pre-ordinato questi fumetti li potrà leggere dopo qualche settimana: pagherà prima ma almeno avrà la sicurezza di ricevere albi ancor più rari e spesso più bizzarri di quelli ospitati abitualmente nel webshop. Mi sembra un'iniziativa quasi necessaria nel momento in cui parecchi degli autori che si trovavano all'inizio nel negozio di Just Indie Comics sono ormai stati pubblicati dalle case editrici nord-americane e sono accessibili a tutti, persino su Amazon. Qualcuno è stato addirittura tradotto in italiano. Ecco dunque che bisogna guardare oltre, alla ricerca non della prossima next big thing ma di una diversità stilistica che nasca da un'ispirazione autentica e non dalla semplice voglia di essere "alternativo".
Si comincia con quattro fumetti provenienti dal sito Domino Books, casa editrice e distro curata dal fumettista/editore/critico Austin English. Della Domino si è parlato qui più volte, anche e soprattutto in occasione del Buyers Club. E infatti due dei fumetti in pre-order sono di autori già noti agli abbonati degli scorsi anni. Di Ian Sundahl, di cui gli abbonati 2017 hanno ricevuto il "best of" The Social Discipline Reader pubblicato proprio da Domino, arriva questa volta Social Discipline #10, nuovo numero della sua fanzine uscito alla fine dello scorso anno. Per qualche parola in più su Sundahl vi rimando a questo post.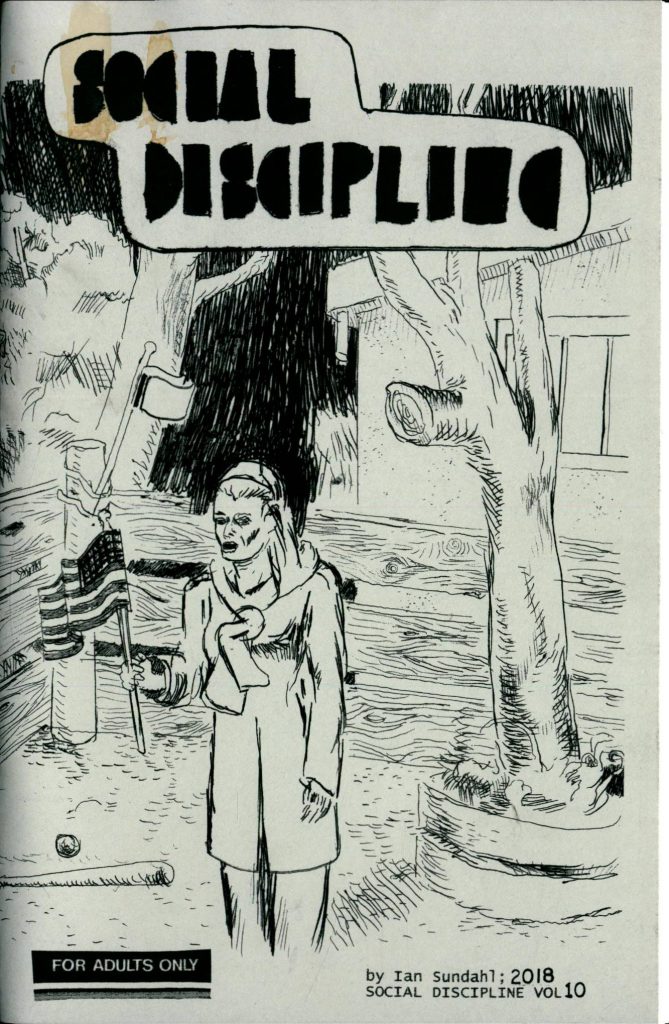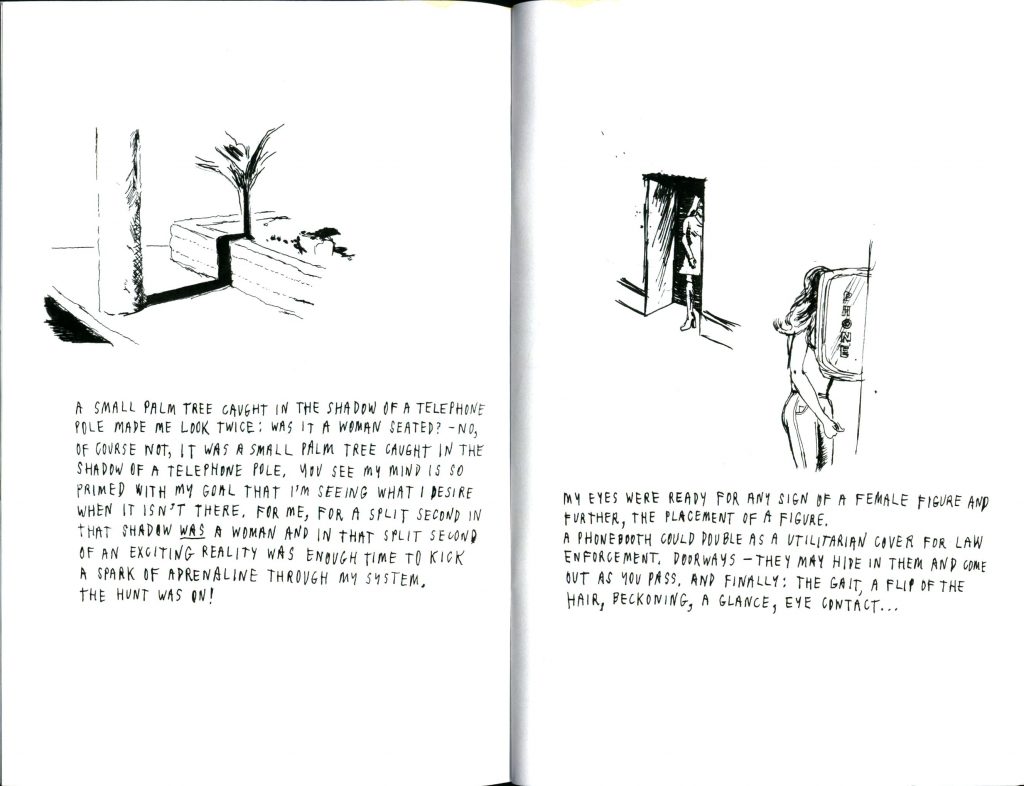 Altra autrice di cui ho parlato più volte su Just Indie Comics è E.A. Bethea, il cui Book of Daze, ancora edito da Domino, è stato spedito agli abbonati 2018. La Bethea fa fumetti-non fumetti davvero unici, tanto che si potrebbe parlare di poesia illustrata. Come Sundahl, anche lei è un'artista completamente fuori dal coro, che non ha rapporti con il resto della scena, né un interesse particolare per il medium, scelto semplicemente come mezzo di espressione e piegato alle proprie esigenze. Per saperne di più vi rimando a questo breve focus su Book of Daze e alla rubrica Comics People che le dedicai qualche anno fa sul blog. E vi segnalo anche che qualche giorno fa su The Comics Journal Rob Clough ha recensito le produzioni più recenti della Bethea, tra cui l'autoprodotto All Killer No Filler ora disponibile in pre-order.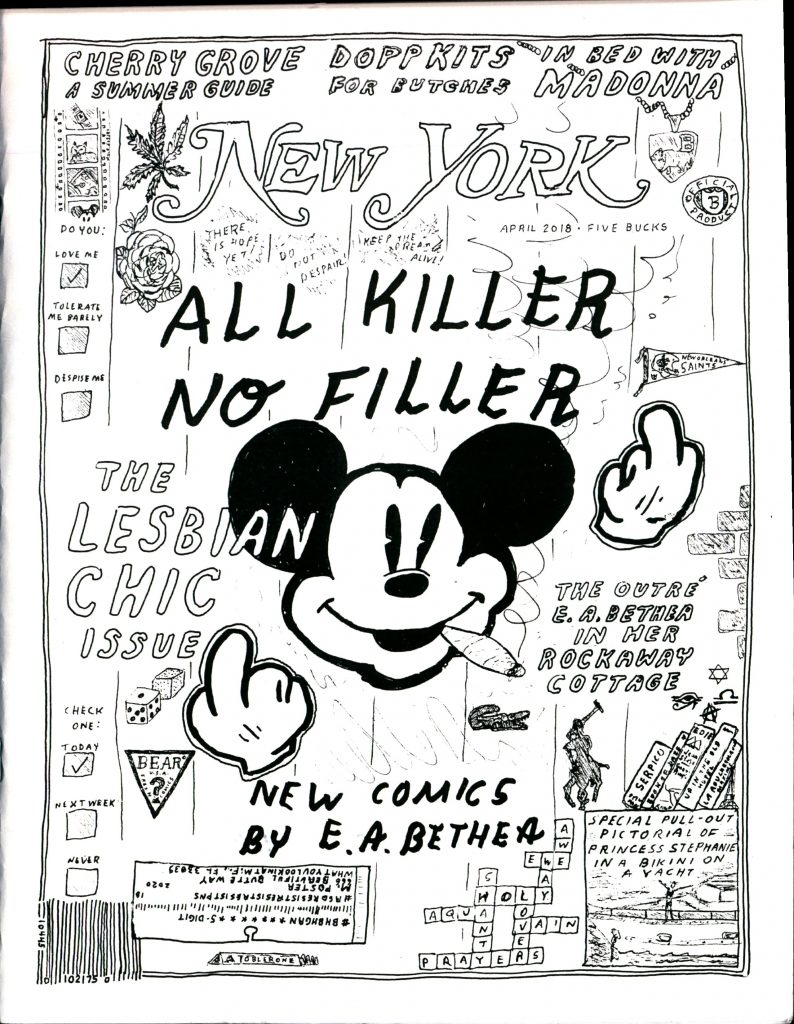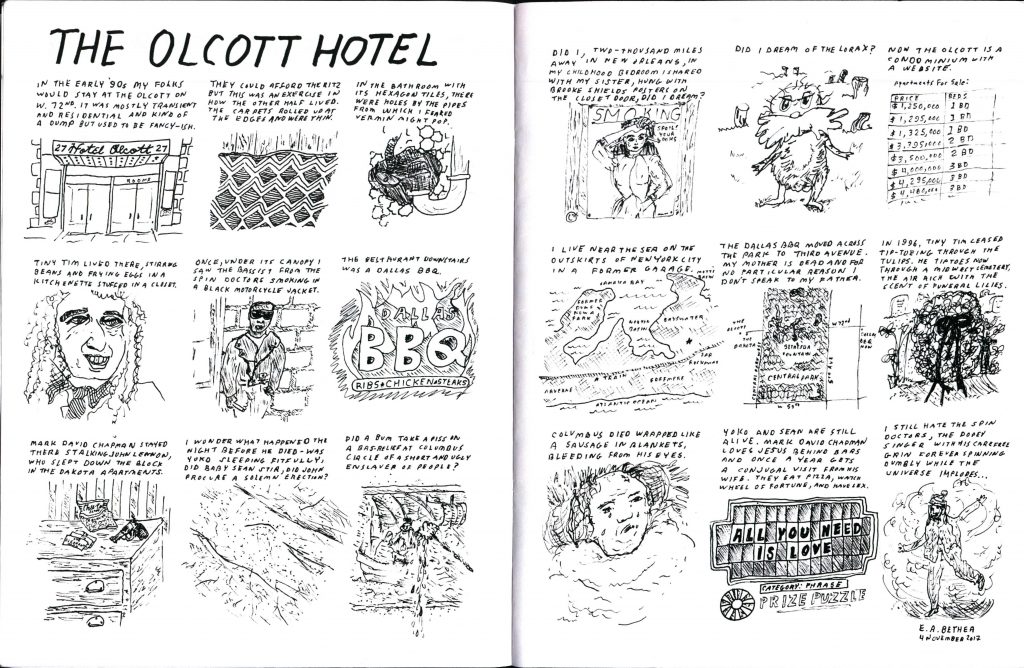 Arriviamo così a The Enemy From Within dello stesso Austin English, altra decostruzione espressionista dell'idea di fumetto, con la narrazione astratta tipica delle sue storie (si vedano quelle riunite in Gulag Casual, di cui avevo scritto qui) che lascia spazio a digressioni esistenzialiste nel racconto che dà il titolo all'albo, a mio parere uno dei suoi vertici grafici. Completano l'albetto Half-hearted Slogan Dance, danza in bianco e nero al ritmo di frasi fatte e luoghi comuni, e la mute evoluzioni del protagonista di Solo Dance #2.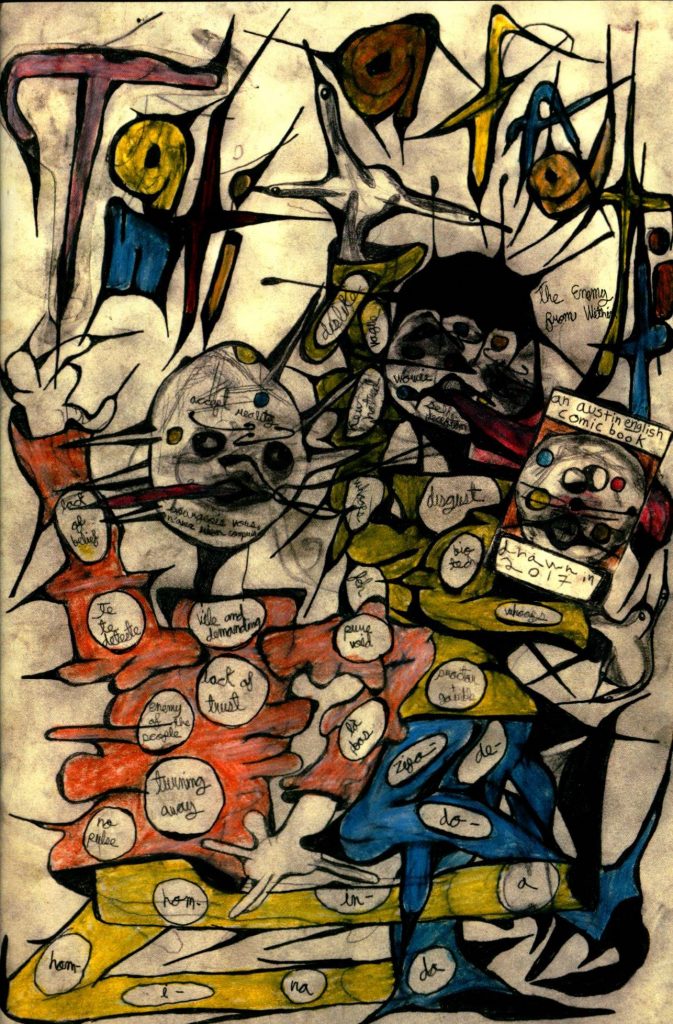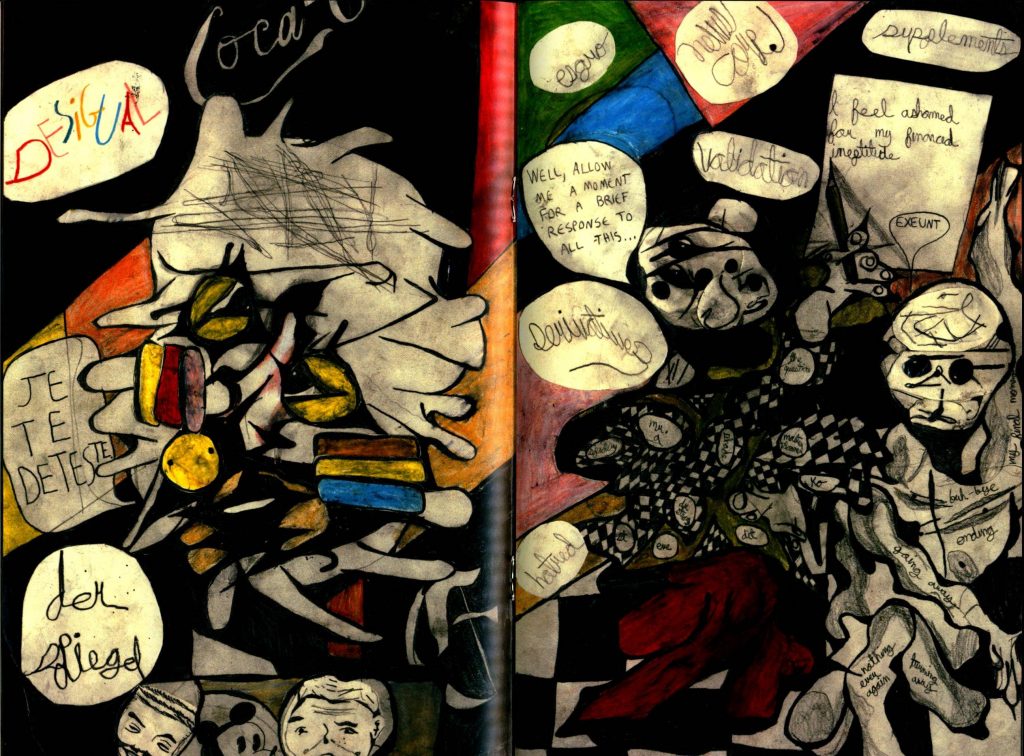 Five Perennial Virtues #2 di David Tea è invece un albetto "misterioso" di qualche anno fa ristampato lo scorso anno con contenuti aggiuntivi: per me una delle sorprese migliori del 2018. Ne avevo parlato brevemente in questo report dal Cake di Chicago.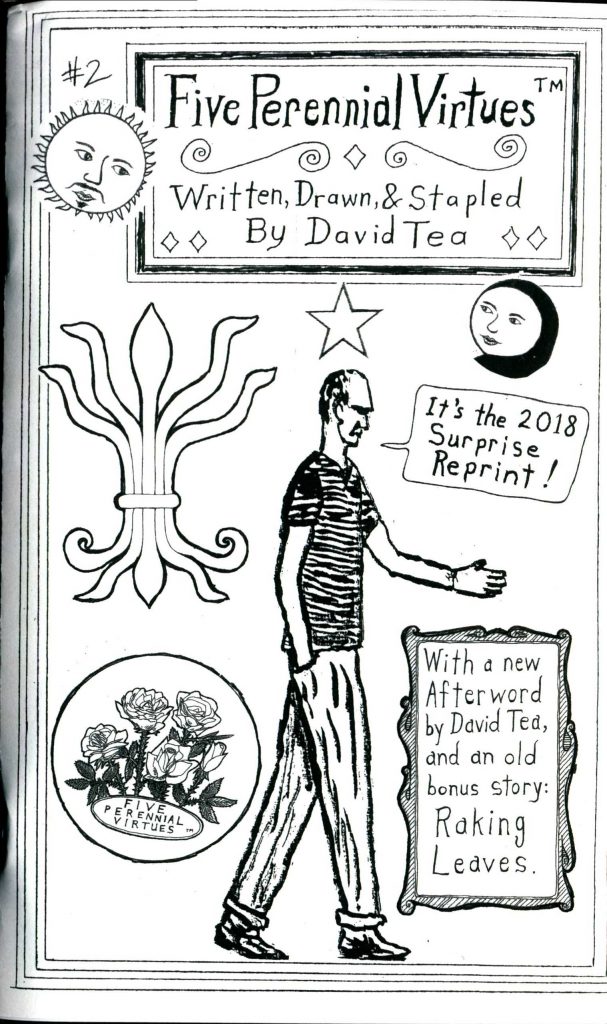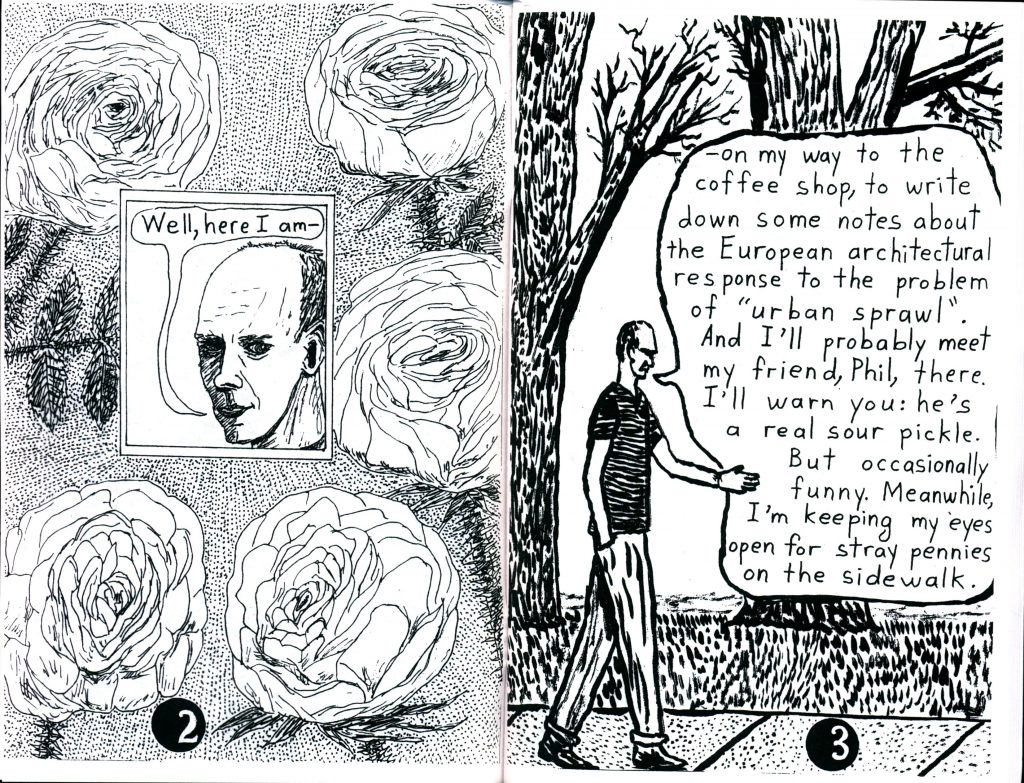 Spero di avervi abbastanza incuriosito, se non vi sono bastati i link potete cliccare su PRE-ORDER per dare un'occhiata a tutti e quattro i fumetti di cui si è parlato sin qui. E vi ricordo che per prenotarli c'è tempo fino al 22 gennaio.