Best 16 comics of 2016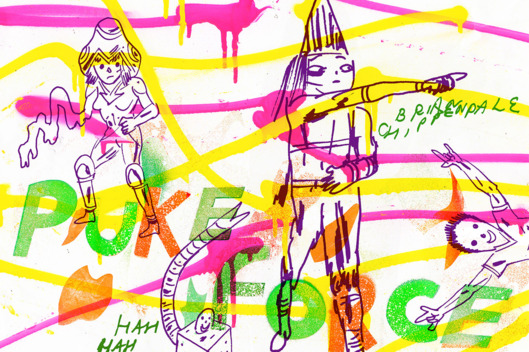 A year ago I published three lists of good 2015 comics, split in international graphic novels, foreign mini-comics and Italian books. Last year I've been a little lazy and so I'm just posting a list of 16 books I really liked among those I managed to read. Yes, the number is a bit strange but 10 seemed too few and 20 too much, and 15 + 1 is a good number in a year marked by the publication of the new comic by Daniel Clowes, for me always out of competition. And then 16 for 2016 sounds good. I didn't make any distinction of genre, nationality, size and date of publication: you will find in this list new comics, reprints, anthologies, oversized books and minis. And as usual they're mostly North-American books, as the name of this website easily suggests.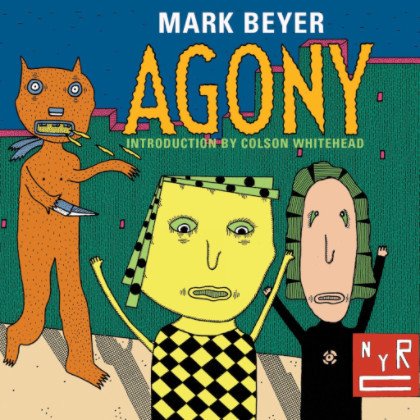 Agony by Mark Beyer (New York Review Comics) – Straight from 1987, when it was published as one-shot of Raw magazine, this essential little book by Mark Beyer comes back in an edition substantially identical to the original one, thanks to New York Review Comics. The story follows the adventures of Amy and Jordan, the two protagonists who in these 173 pages are fired, chased, decapitated, dismembered, thrown underground, launched in the air and so on, in a succession of misfortunes cleverly depicted by a brut and unconventional line.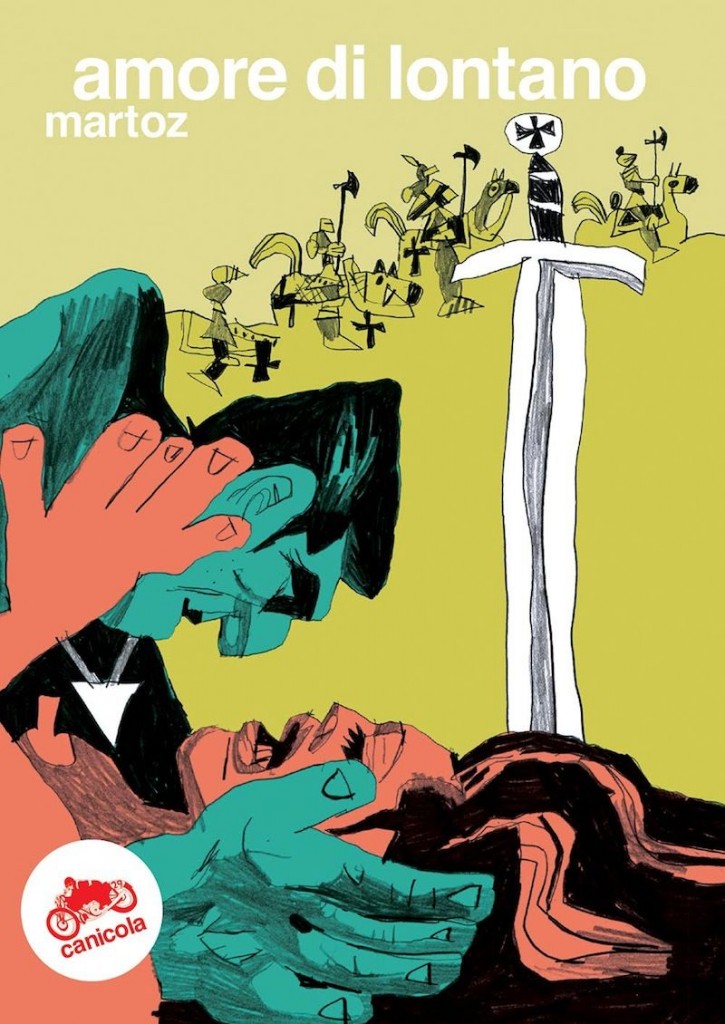 Amore di lontano by Martoz (Canicola Edizioni) – Martoz was already in the 2015 list with Remi Tot in Stunt published by MalEdizioni and this year the young Italian cartoonist struck again with a new thick book published by Canicola. Amore di lontano is a chivalric poem looking both at Italian popular comics and at artists like Battaglia, Toppi, Crepax and Pratt, with these influences exploding in cubist and hyperkinetic panels. But the experimental approach is only one of the aspects of the book, because this is essentially a love story. In this post you can watch some original artworks by Martoz (the text is only in Italian, sorry!).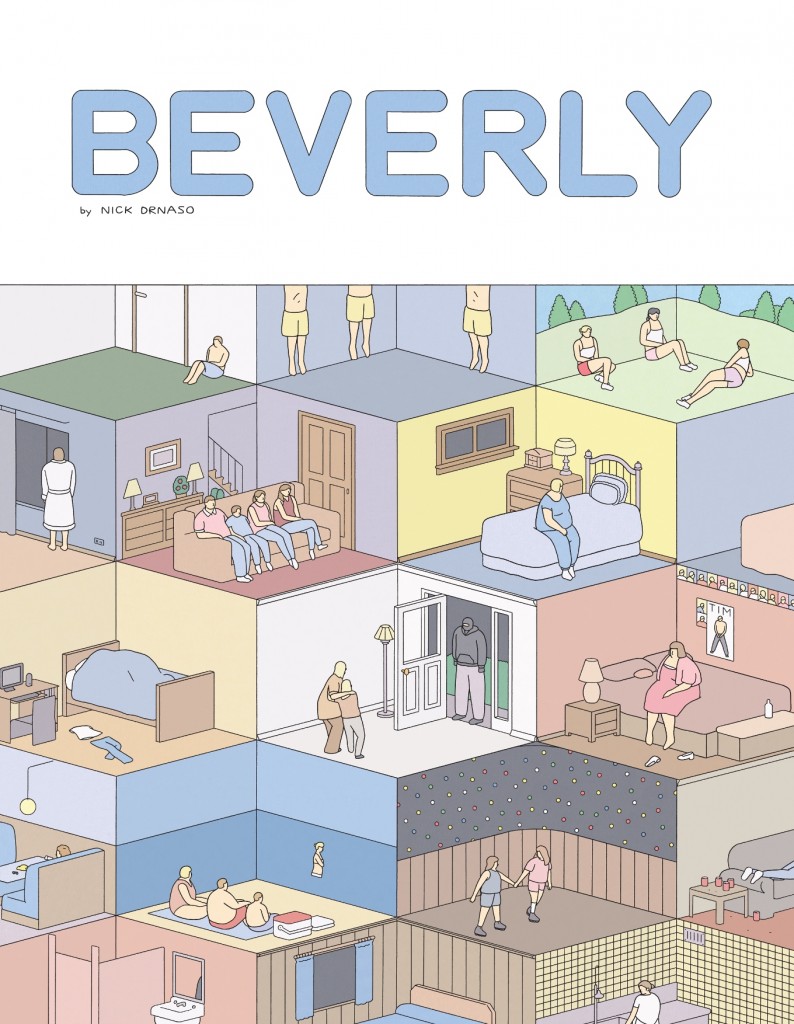 Beverly by Nick Drnaso (Drawn and Quarterly) – This collection of six short comics by Nick Drnaso loosely interconnected combines the formal rigidity of Chris Ware with the themes of Todd Solondz's films to describe the difficulty of relating to each other. Hidden cruelties, racism, hypocrisy and existential vacuum are told without sensationalism, with a deliberately monotonous style in both design and content. For me one of the discoveries of the year, a work of an author who, at age 27, is already more than just a promise.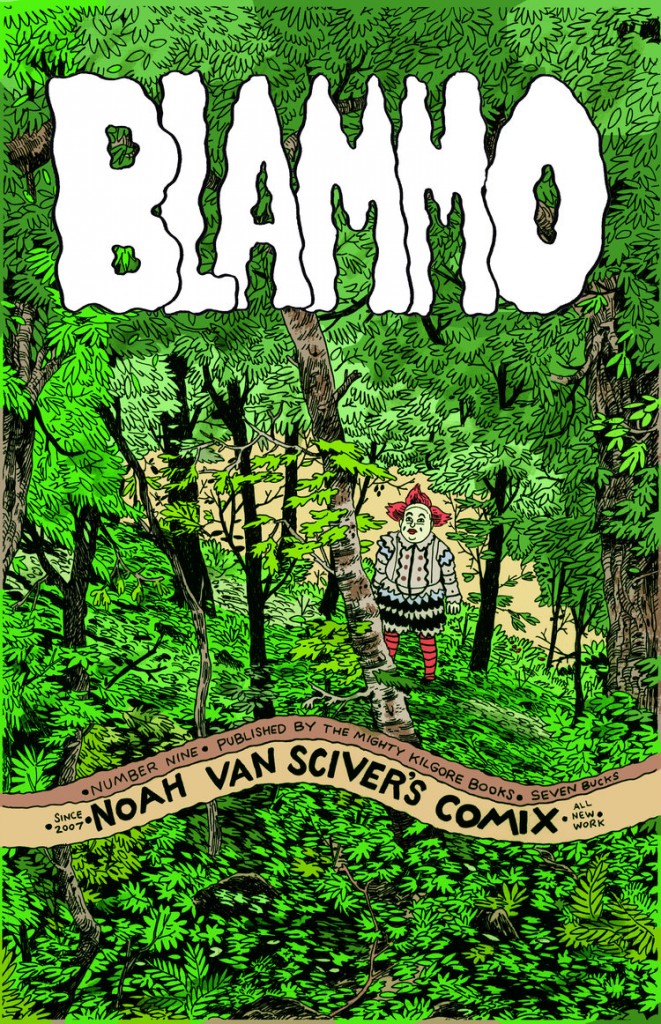 Blammo #9 by Noah Van Sciver (Kilgore Books) – Someone will notice I'm obsessed with the same cartoonists, but how can I keep out the new issue of Blammo from this list? Van Sciver alternates autobiography, adaptations of fairy tales, comical interludes, and the vicissitudes of "his" losers using the typical versatility. Furthermore, in the ten-pager set in White River Junction during the residence at the Center for Cartoon Studies, he introduces a more free and fluid structure than usual, suggesting new and interesting developments for his future comics.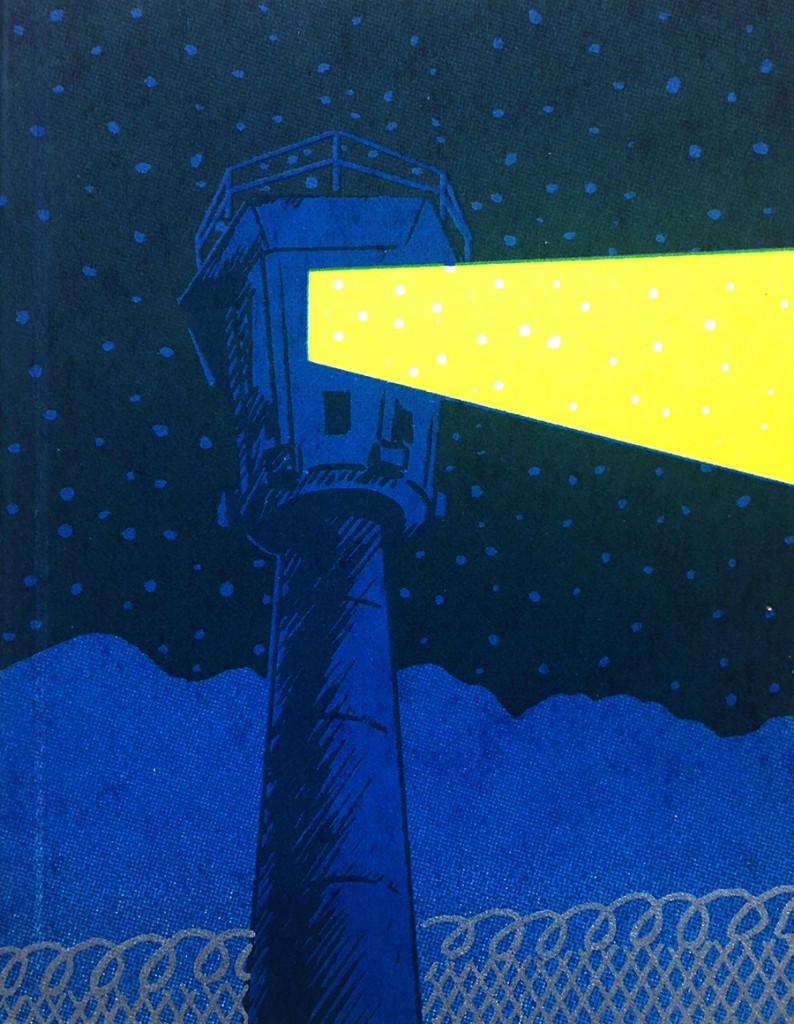 Christmas in Prison by Conor Stechschulte (self-published) – Just like Van Sciver, Conor Stechschulte is another artist I've often talked about here at Just Indie Comics. This 96-page booklet is carefully printed and hand-bound using various techniques (risograph, silkscreen, offset) and collects a series of "pieces" about Stechschulte's recurring topics, such as voyeurism, control and metanarrative. The different features culminate in the last one, that begins with a narrative structure to flow into a series of existential questions of increasing intensity, confirming Stechschulte as one of the best contemporary cartoonists.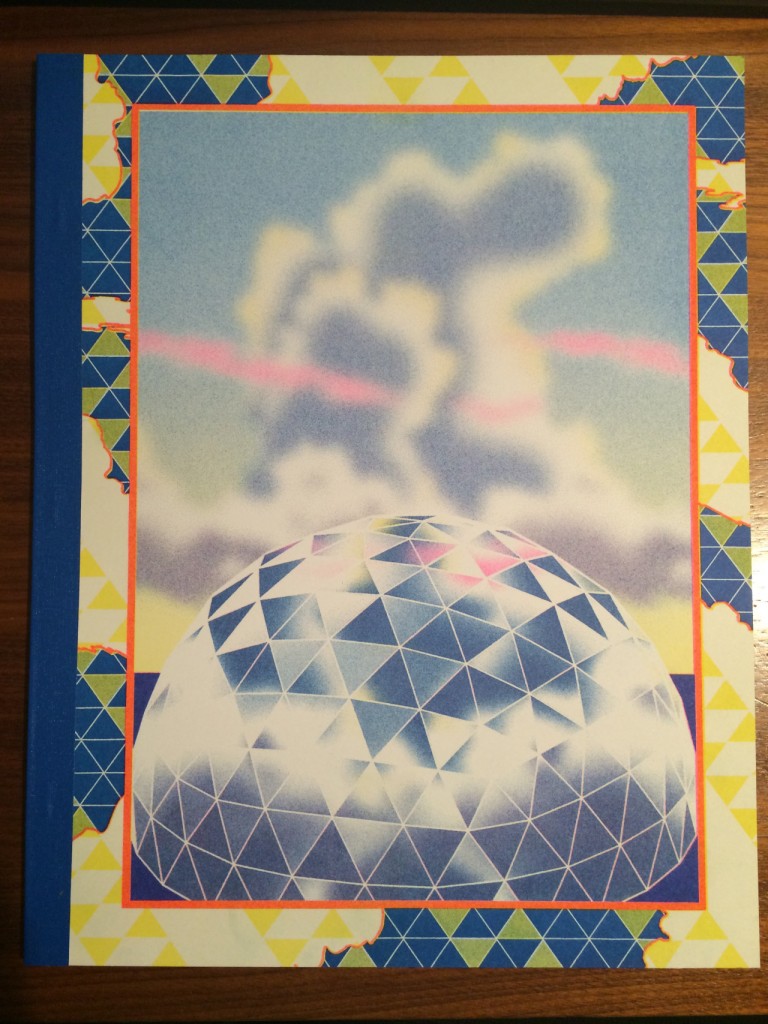 Dôme by various artists (Breakdown Press/Lagon) – I was pretty disappointed from the latest Kramers Ergot, so the year's best anthology is for me Dôme, an English-French production published by Lagon and Breakdown Press. This large-format book was printed in risograph during the 2016 Angoulême festival. Inside its 40 pages we find short stories by artists such as Lando, Simon Hanselmann, Dash Shaw, Antoine Cossé, Michael DeForge, Olivier Schrauwen, Joe Kessler, Richard Short. The high quality standard and the idea of proposing in the central pages new strips of the different stories help to create an example of really rare aesthetic coherence. The anthology was printed in 500 copies and is now sold-out. You can read more here.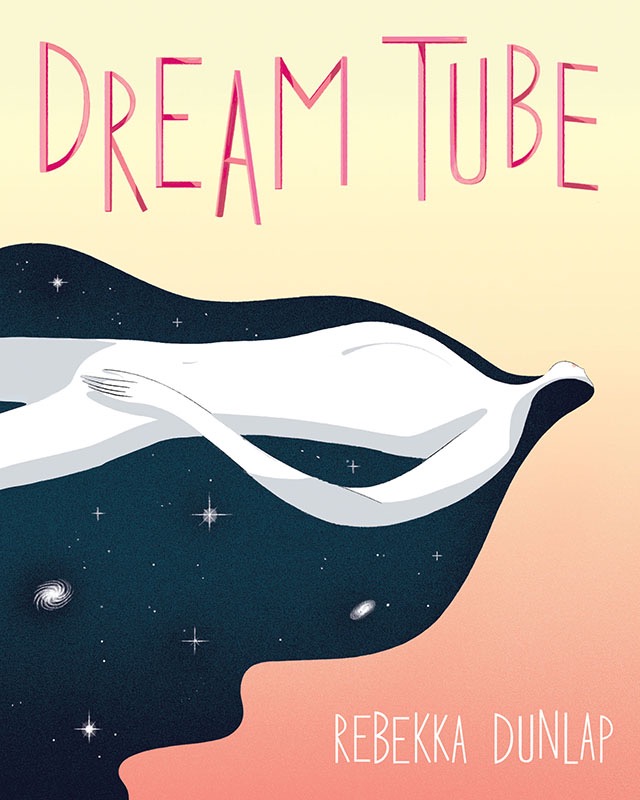 Dream Tube by Rebekka Dunlap (Youth In Decline) – One of the most pleasant surprises of 2016, this book published by Youth In Decline collects three stories by Rebekka Dunlap, clearly contemporary for style and content but that for spirit and mood seem to come straight out of an old issue of Garo. Among new technologies, sorcery and science fiction the pages go on for associations of ideas, interludes and digressions, creating a visual stream of consciousness that draws the reader into a world impossible to understand completely but incredibly fascinating.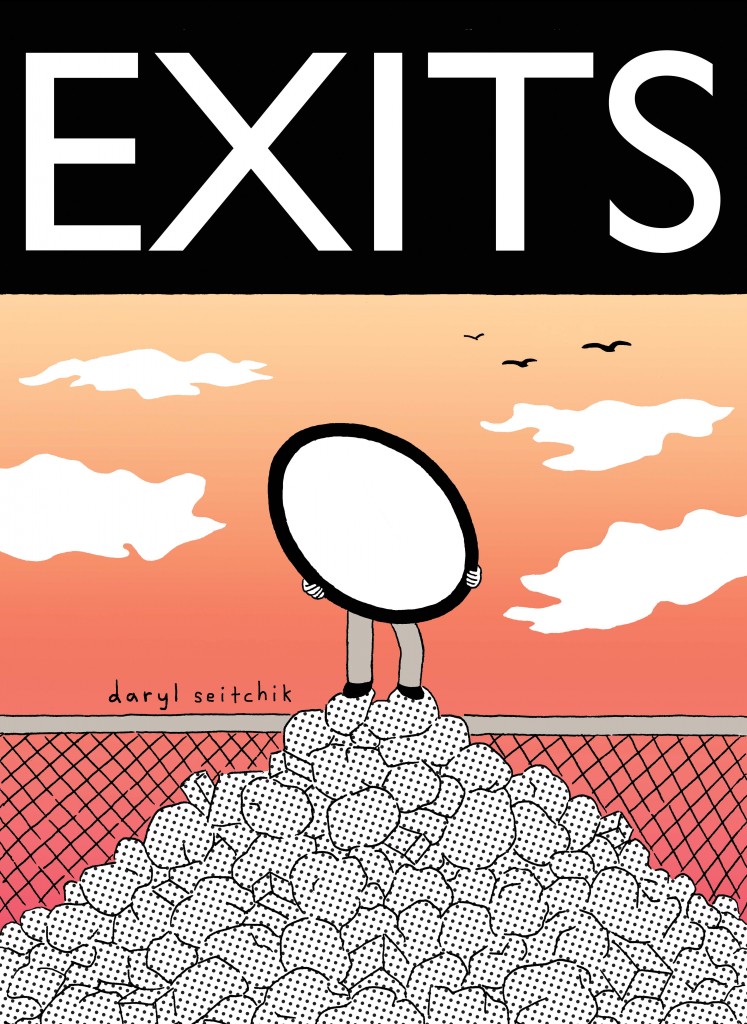 Exits by Daryl Seitchik (Koyama Press) – First long-form comic by Daryl Seitchik, best known for the series Missy, Exits showcases her usual themes overturning the aesthetic dimension. The initial idea of the girl who becomes invisible seems à la DeForge but the development is quite different. Exits is a seemingly simple but actually deep coming of age tale, mature and rich in its different levels, able to convey that sense of funny existential anxiety that is Seitchik's trademark. It shows the growth process of a young artist who already likes to experiment and change herself.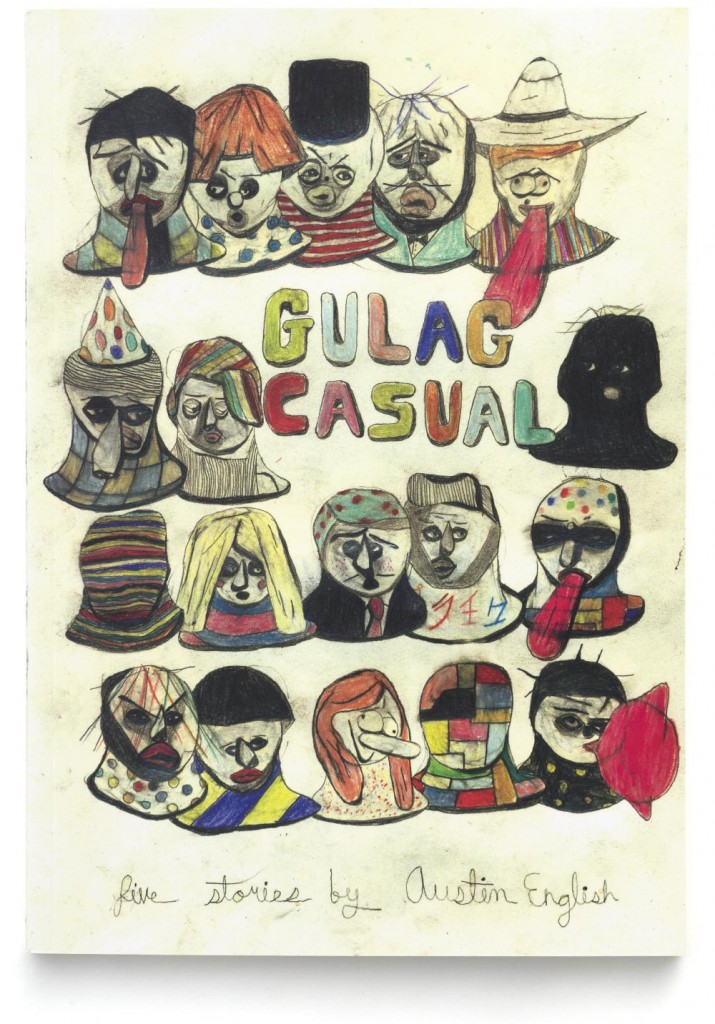 Gulag Casual by Austin English (2dcloud) – Using an uncoventional aesthetics, inspired more by the avant-gardes and abstract expressionism than by other comics, Austin English tells stories of everyday tensions, in which aggressive forces from outside invade familiar and comforting spaces. But there isn't a real drama in these pages, because the characters are figures performing actions and not subjects with their own personality, as if the power of art could soften pain and anxiety. Gulag Casual is another hit from Minneapolis-based 2dcloud.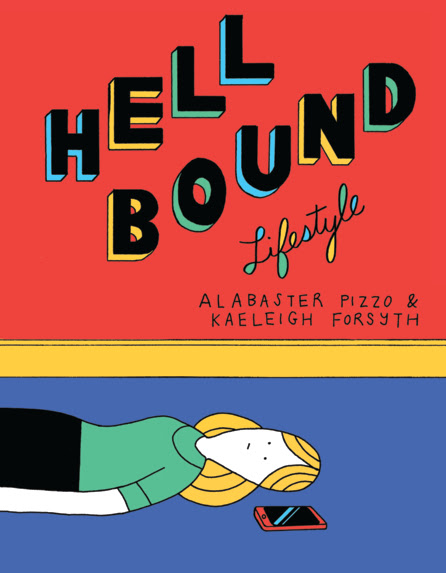 Hellbound Lifestyle by Alabaster Pizzo & Kaeleigh Forsyth (Retrofit Comics) – Despite a subtle sensation of confusion and depression, Hellbound Lifestyle is the funniest work in this list. Alabaster illustrated the notes Forsyth wrote on her phone, creating a hilarious chronicle full of absurd situations, good intentions gone bad, strange thoughts and ideas, ideas, ideas one after the other that you could fill many other comics or complete seasons of TV series. One of those comics that, when you read them, make your day better.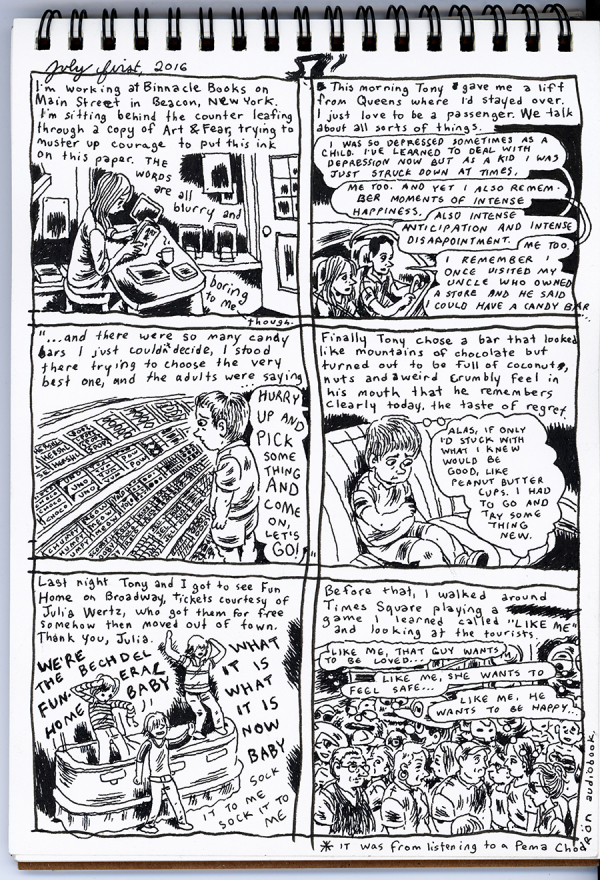 July Diary by Gabrielle Bell (gabriellebell.com) – In 2015 there was no July Diary by Gabriele Bell and I was very pleased this year when I saw the return of her daily comics, because she is simply one of my favorite cartoonists ever. In addition the new diary, recently published with the title Get Out Your Hankies, experiences utter spontaneity, since the artist has given herself the rule to avoid any kind of editing and rewriting. If you still haven't, read it while waiting for Everything is Flammable, the new unpublished 160-page comic out next April for Uncivilized Books.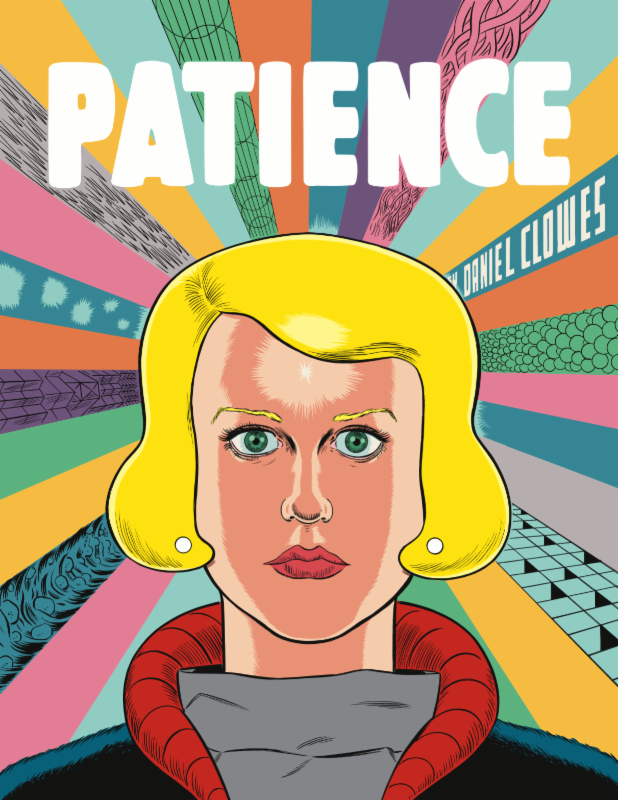 Patience by Daniel Clowes (Fantagraphics Books)  – The long-awaited new graphic novel by Daniel Clowes didn't get so enthusiastic reviews after all, probably because it's a sort of blockbuster version of Clowes' stories, with a more conventional structure and less detailed drawings than usual. Yet for me these aren't flaws but accurate choises that make Patience not only another masterpiece by the author of Ghost World and David Boring but also his most poignant work, the one that most of all succeeds to move the reader.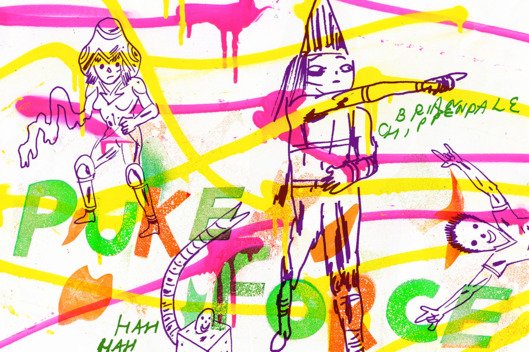 Puke Force by Brian Chippendale (Drawn and Quarterly) –  Serialized years ago on the Picture Box website, Puke Force was left unfinished for a long time, without ever being published in print. Tom Devlin, former Highwater Books and now at Drawn and Quarterly, convinced Chippendale to put aside for a while sticks and microphone (he is one half of Lightning Bolt) to conclude this slacker-fantasy tale, maybe the best output from ex-Fort Thunder group along with Multiforce by Mat Brinkman. And the recent release of a new self-published mini-comic, the excellent Atrophy Life, raises hopes for a Chippendale's return to the world of comics on a permanent basis.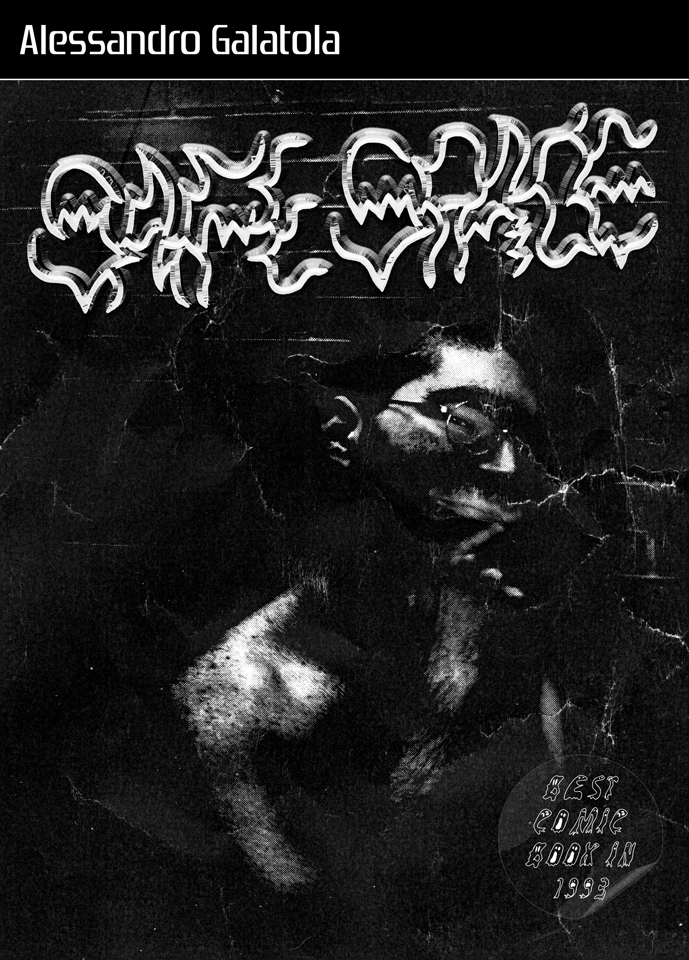 Safe Space #2 by Alessandro Galatola (self-published) – One of the best Italian comics of the year doesn't really exist, at least for now. Self-printed in only 10 proofs, Safe Space #2 is still looking for a publisher. Alessandro Galatola joins the new frontiers of cartooning with the outré design of the 80's creating his own style made of a dense and unconventional writing. I talked recently about the book in this post, where I published one of these short stories, Dio di me stesso. Out of any conventions and of the neorealism typical of many Italian graphic novels, these are visceral comics that come straight from the soul of their young creator.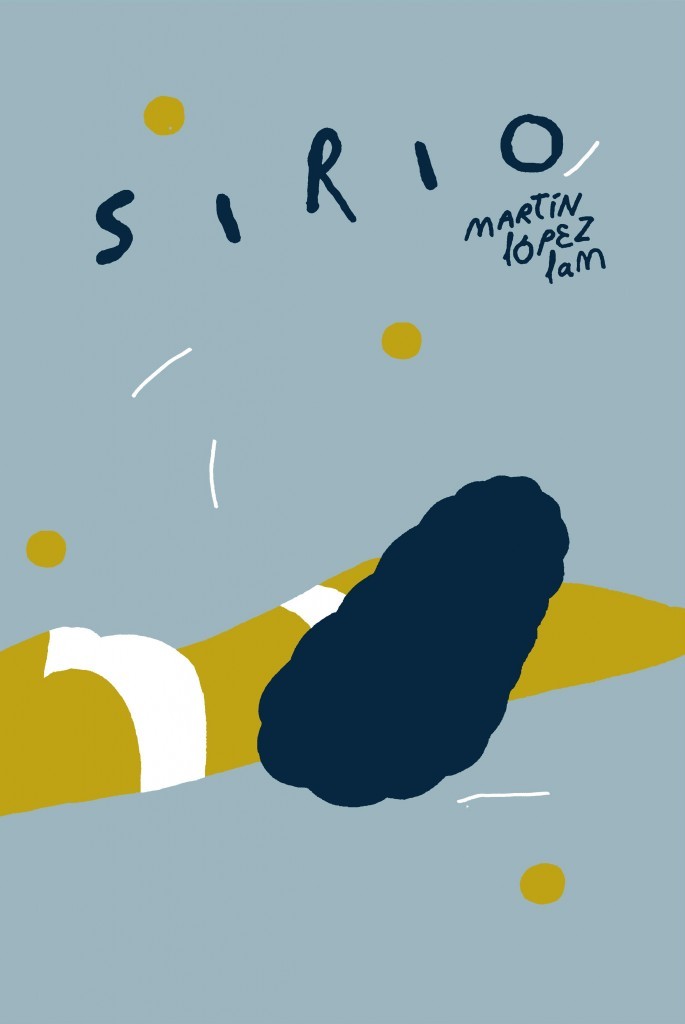 Sirio by Martin López Lam (Fulgencio Pimentel) – Martin López Lam is a Peruvian cartoonist who is living in Spain for a long time, where he runs Ediciones Valientes and the Tenderete festival. He is also well known in Italy for the many projects he worked on during the residency at the Academy of Spain in Rome and the latest BilBOlbul festival in Bologna. All this activism should not lead to forget his artistic outputs, of which Sirio is a great example. Beautifully illustrated in shades of blue and ochre, it begins as a noir but goes on describing hesitant and indolent characters who wander around themselves in a sweltering summer, waiting for something new. And, as it happens sometimes, the wait is more fascinating than a thousand stories.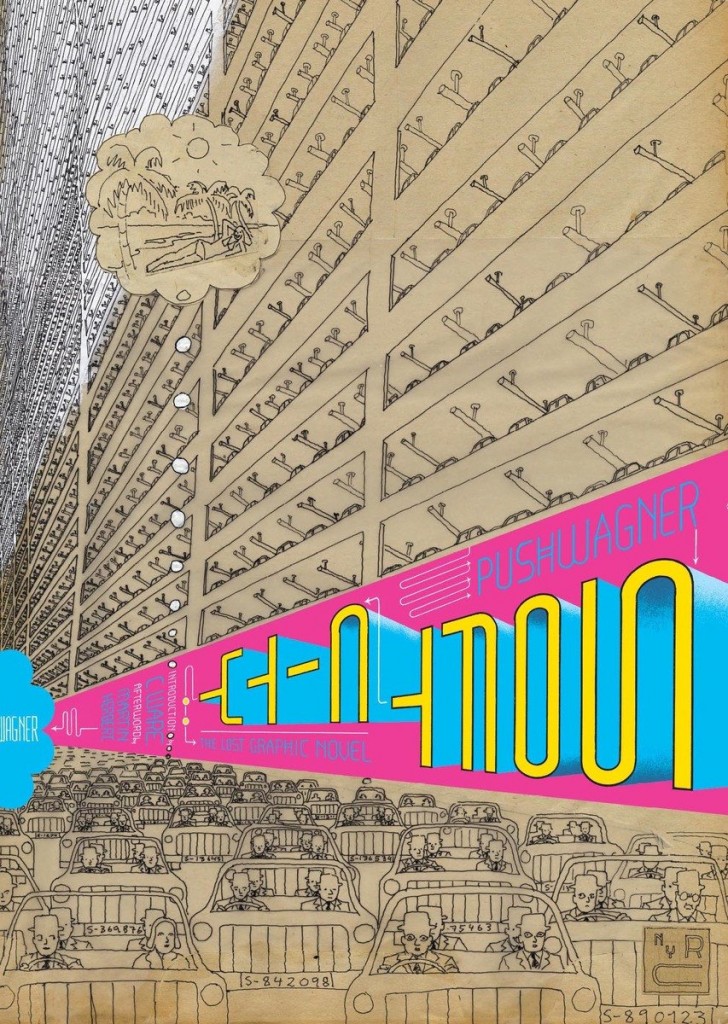 Soft City by Pushwagner (New York Review Comics) – Another remarkable rescue by the New York Review Comics, this elegant hardcover designed by Chris Ware reprints the book published in Norway by No Comprendo Press. It was the beginning of the '70s when Norwegian artist Pushwagner gave life to an almost wordless comic full of men living in huge residential complexes with their middle-class families, going to work in their cars identical to one other and living a perfectly "normal" life. One of the best representations of urban alienation in comic form, with soft and liquid lines serving as metaphors of the conformism that creeps under the skin of modern man. I had briefly talked about this book here, on the occasion of Pushwagner exhibition at the Fumetto Festival 2015 in Lucerne.